It was a stormy morning in Oahu. Which unlike back home in Washington, "stormy" isn't a deal breaker on a lot of things. It's still 80 degrees out, it's still absolutely gorgeous, and it will probably pass pretty quickly. We drove north up to the Haleiwa area of Oahu for Micah and Kassandra's wedding, and the rain suddenly stopped, right as we stepped out of the car to get some Acai bowls before we began taking photos. We could see it in the distance still, but it was obvious the main rain had passed. Micah and Kasey were getting ready inside, and we seriously could not believe the incredible view and property where the day's festivities were about to unfold. Everyone was smiling, the sound of the waves were crashing in the distance, and we couldn't stop taking photos. Everywhere we turned seemed to be photo worthy, and click away we did. North Shore Oahu Wedding
Micah & Kasey live just down the road from where they got married here, and we even got to take them out to the spot where they can usually be found watching the sunset at the end of the day together for some photos! The beach down below was the same beach Micah proposed on, and much to our delight, they both wanted sunset photos and made it priority to step out and make that happen. We're so grateful that they invited us out to gorgeous Oahu, and that we were able to be a part of this intimate, beautiful, and fun day. We're so glad it worked out! There is definitely something special about weddings in Hawaii.
Hit play below for some ultra-Hawaiian vibes while you scroll through

🌴
North Shore Oahu Wedding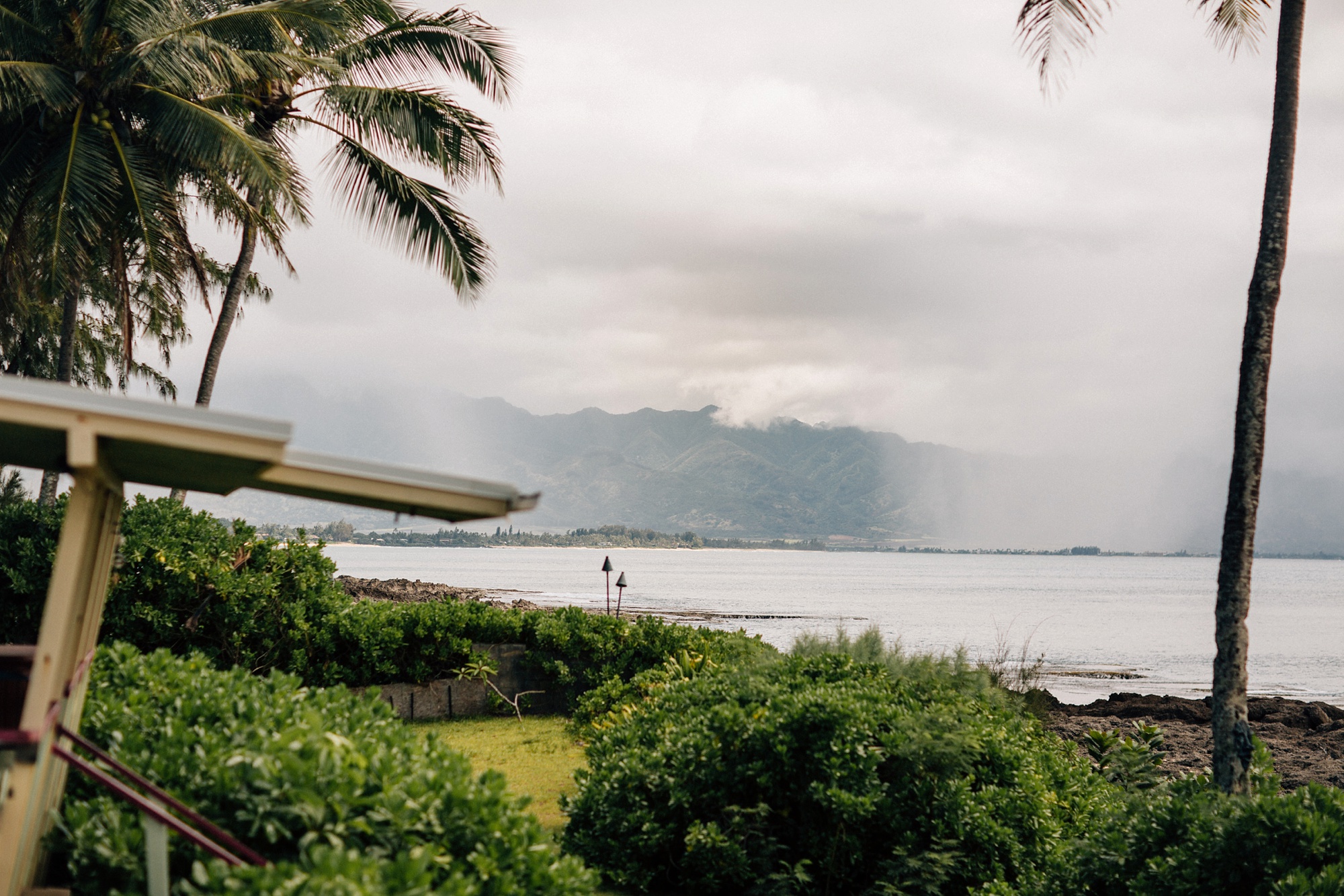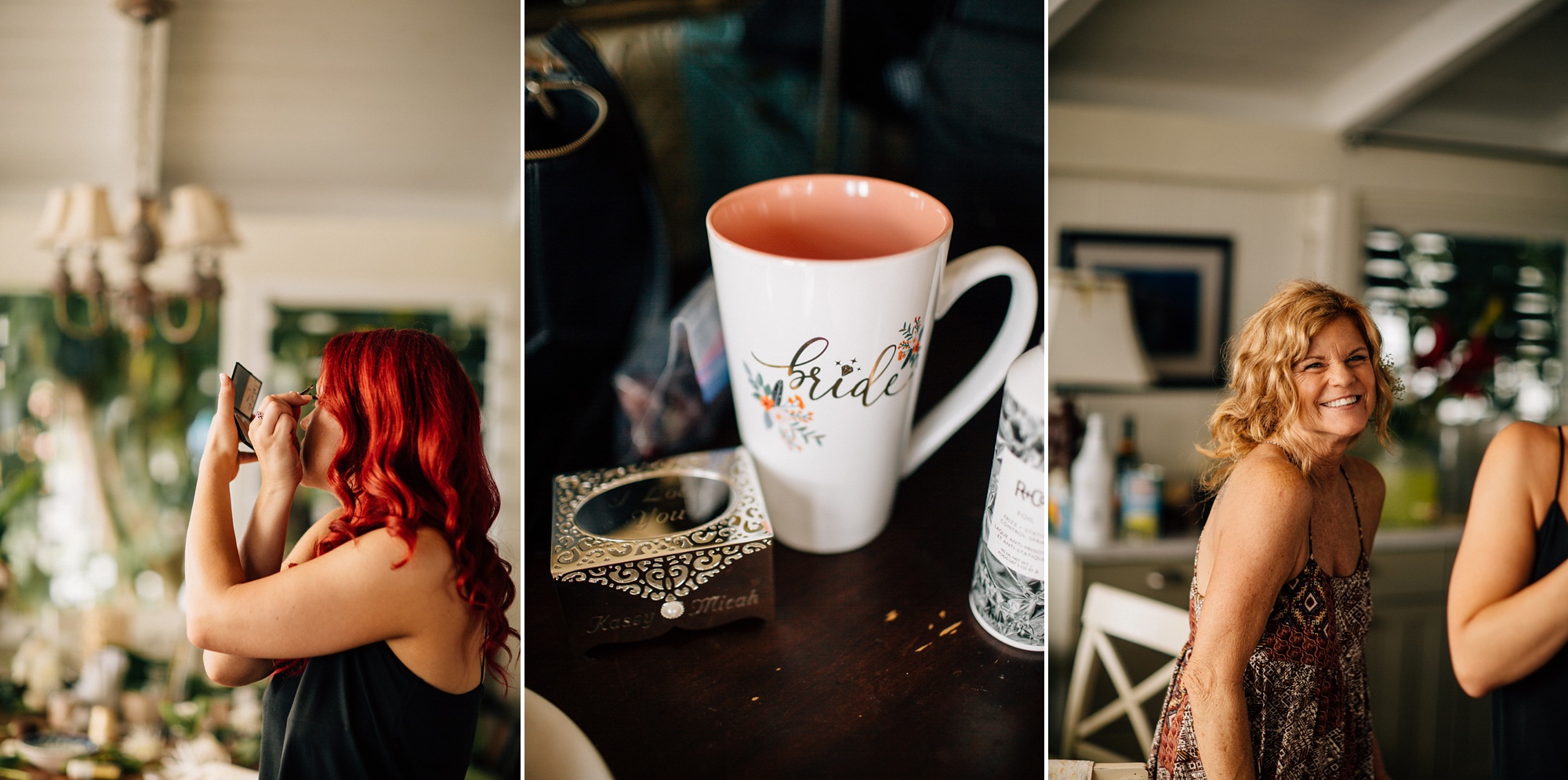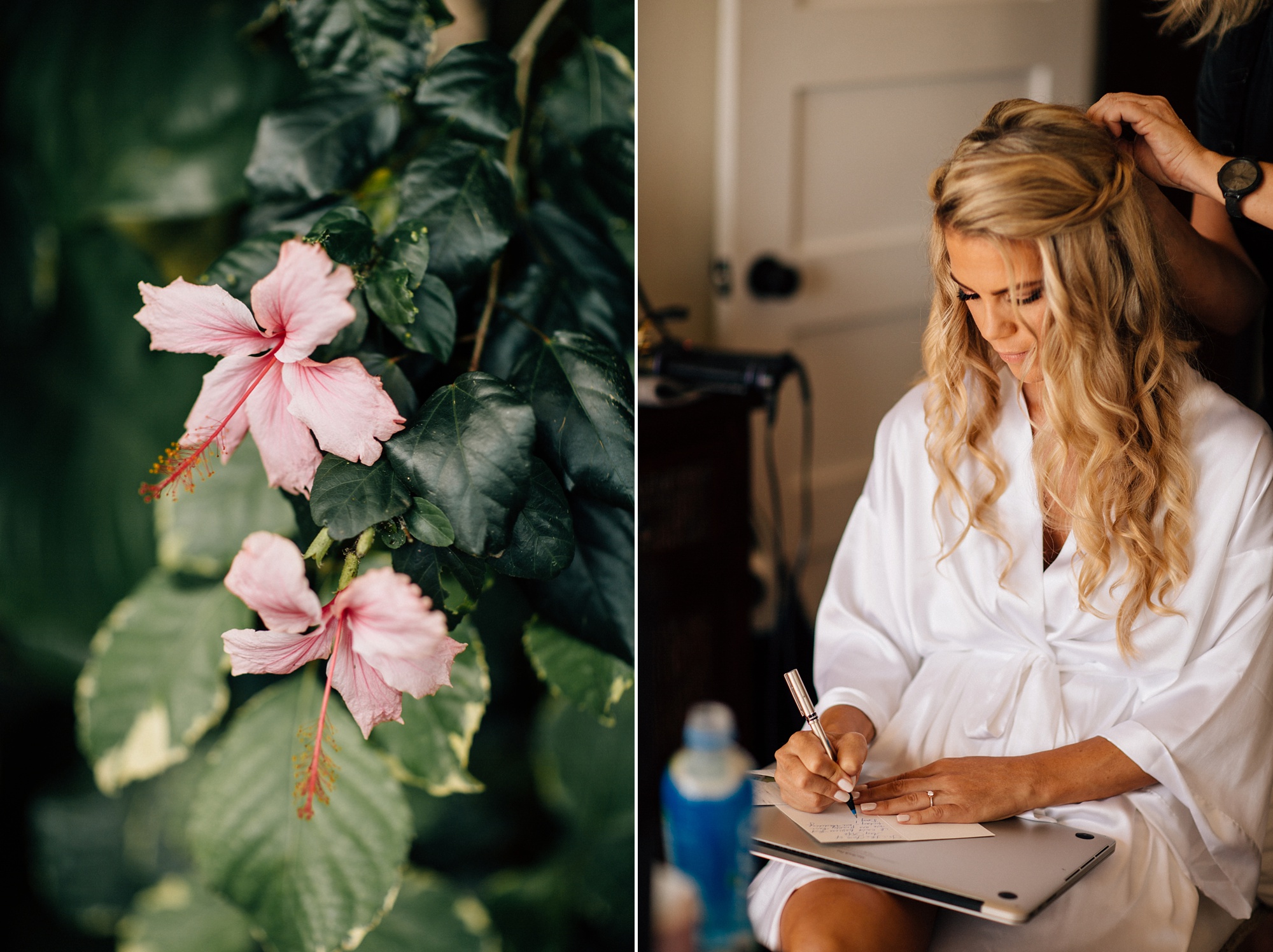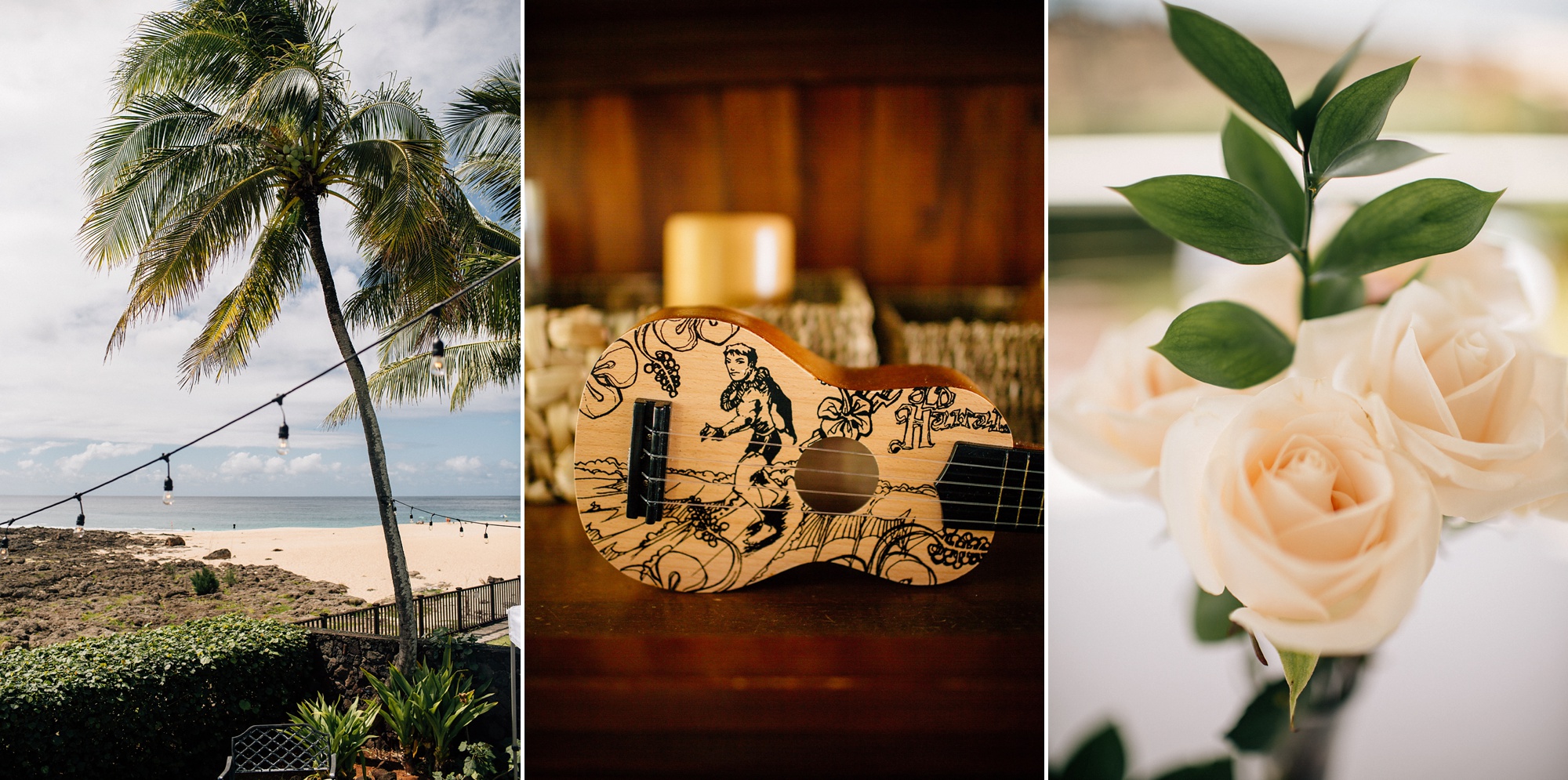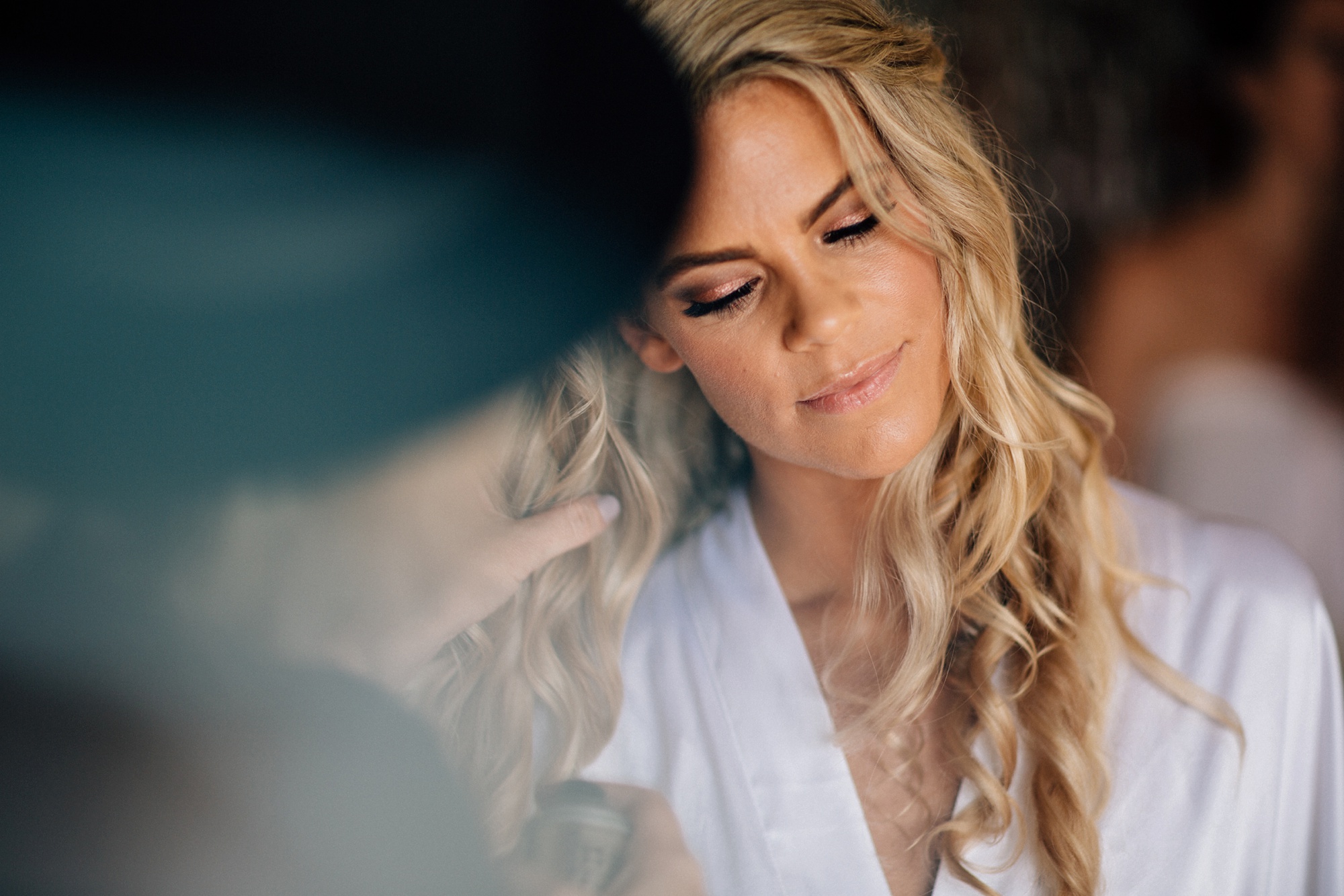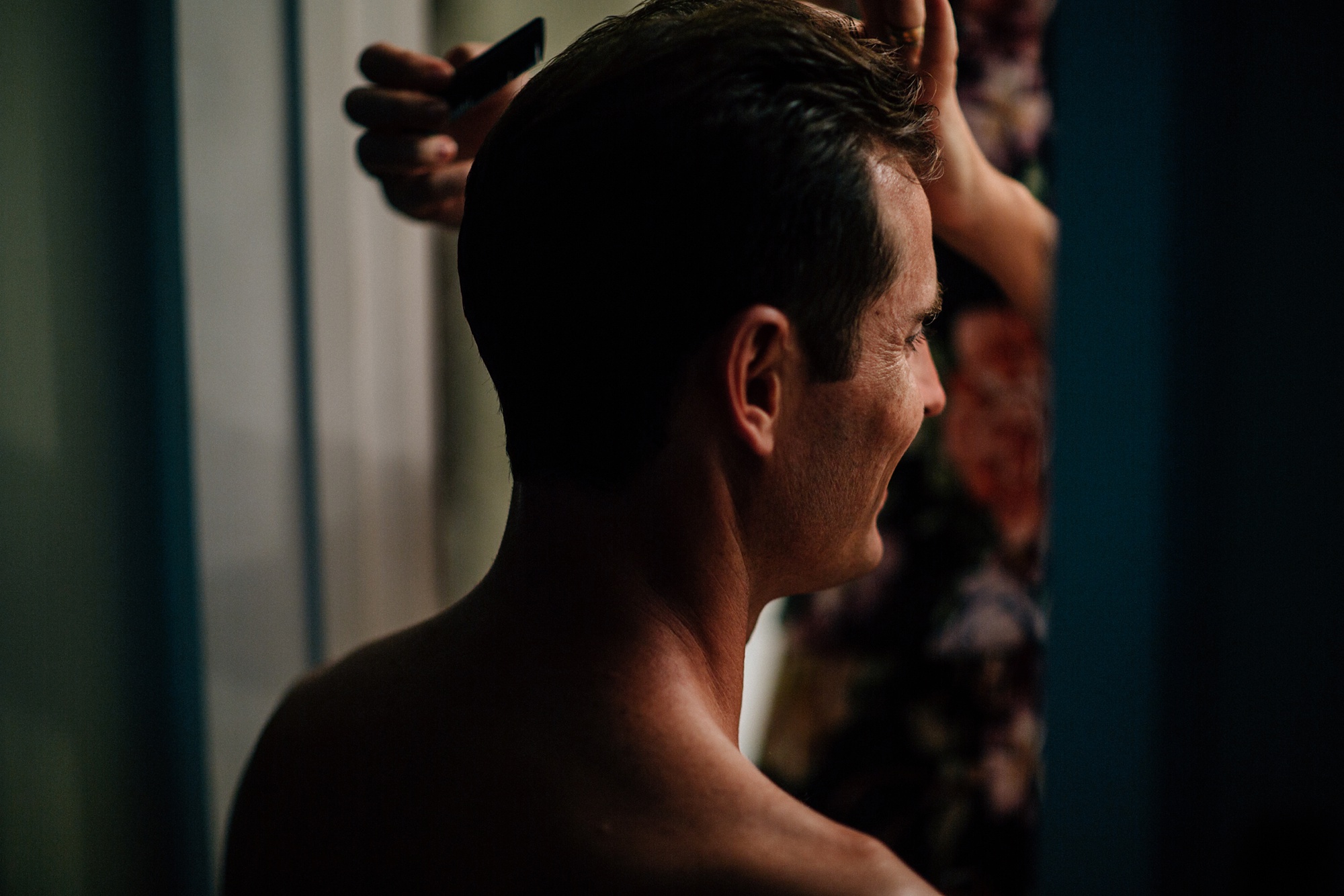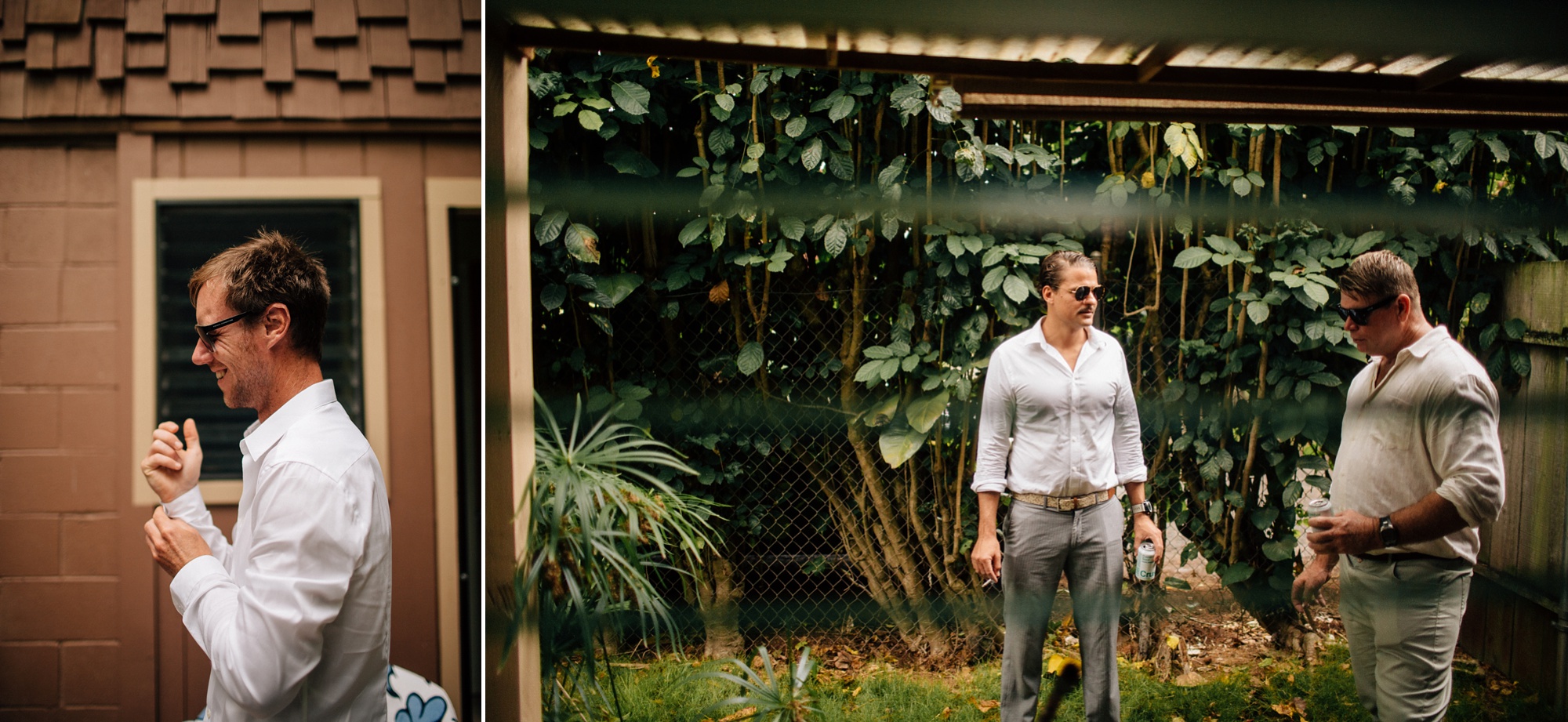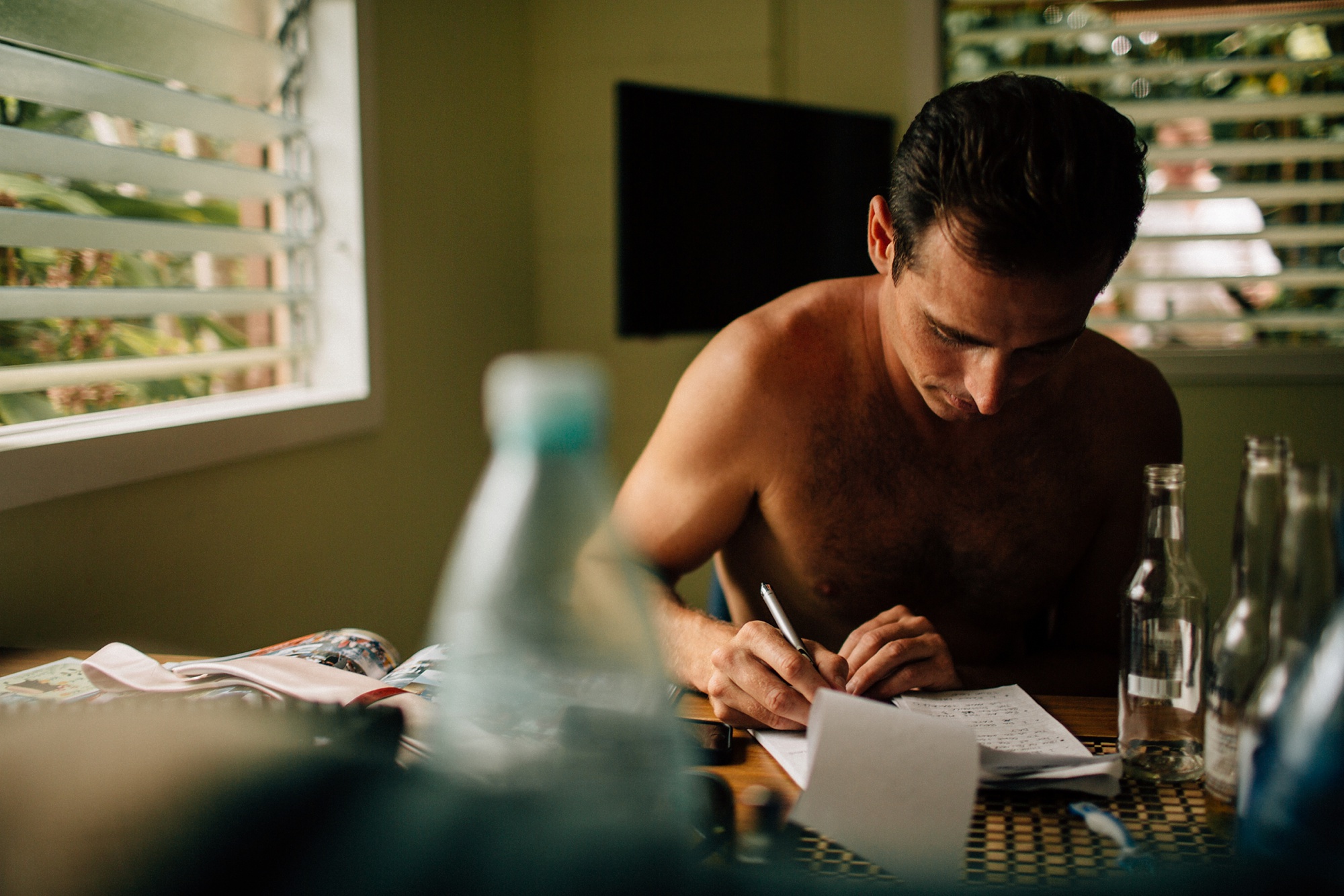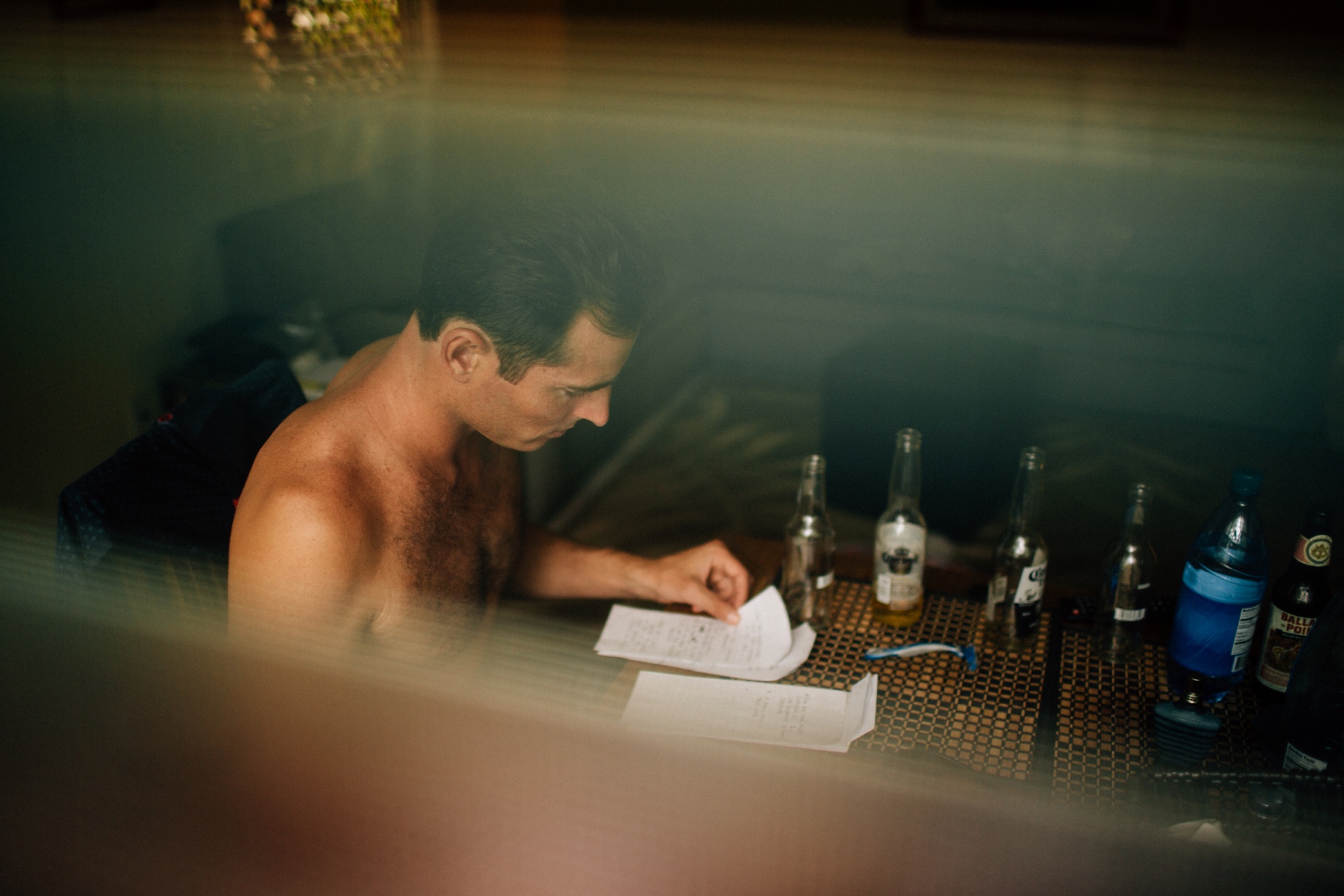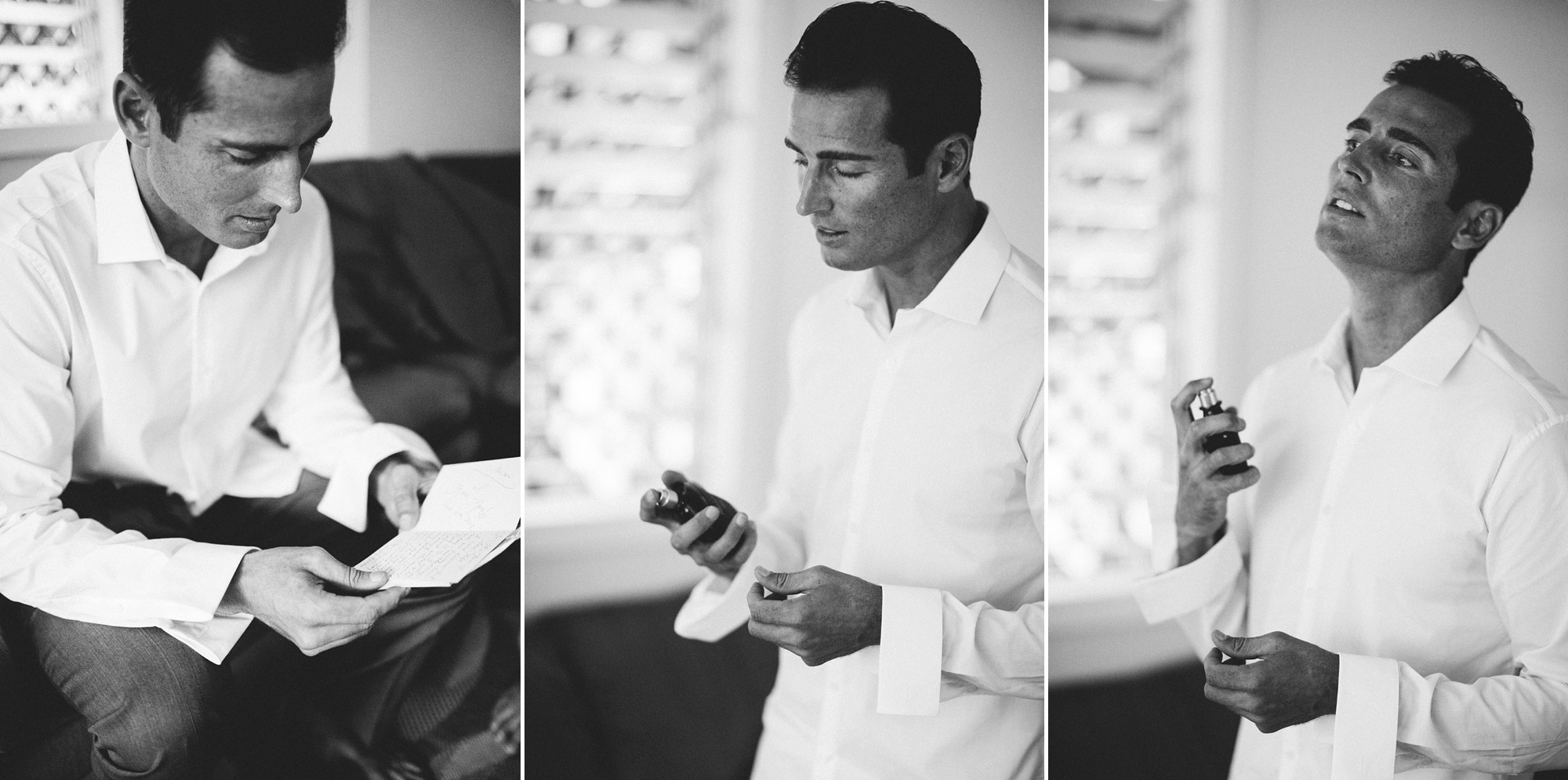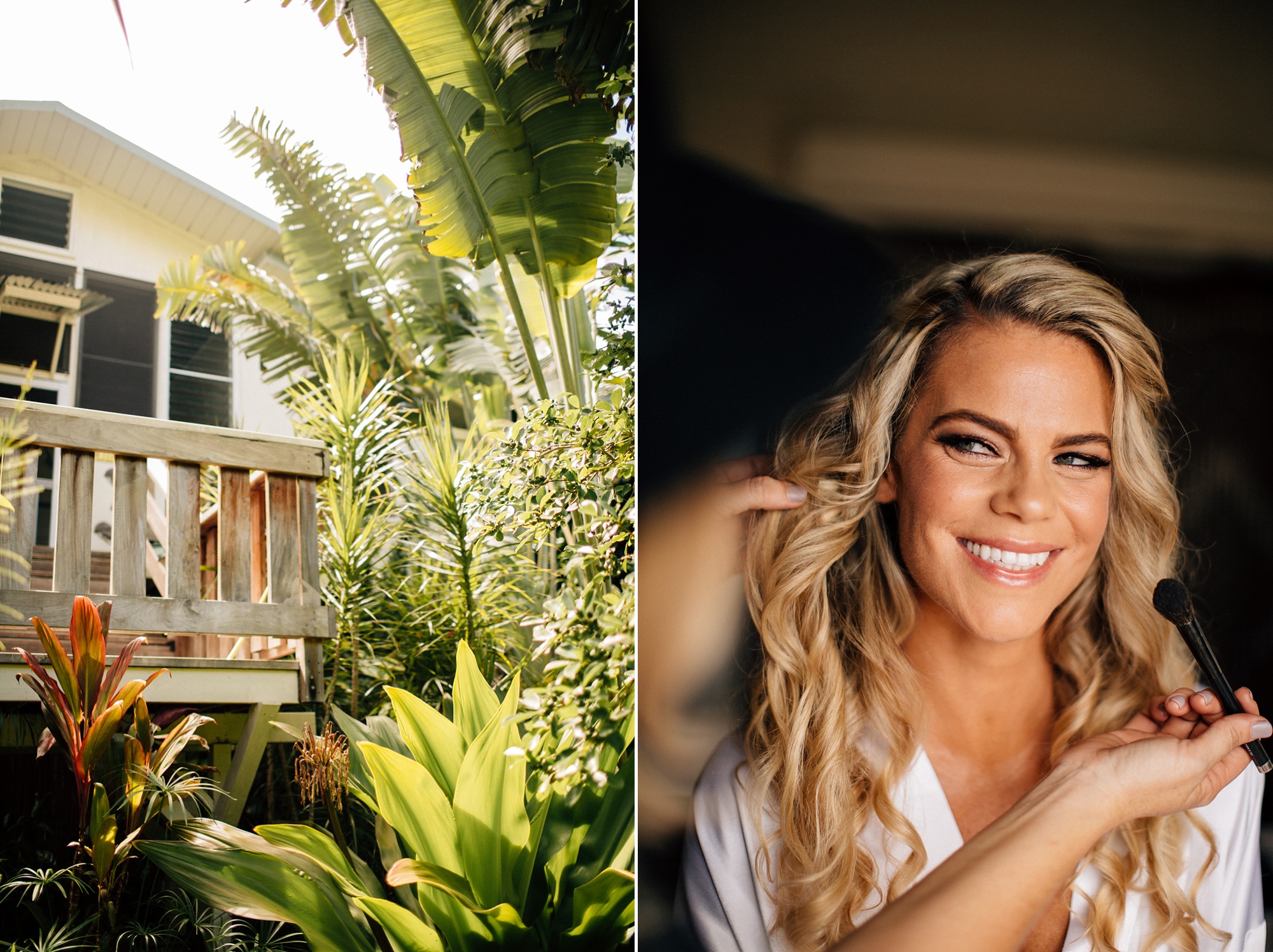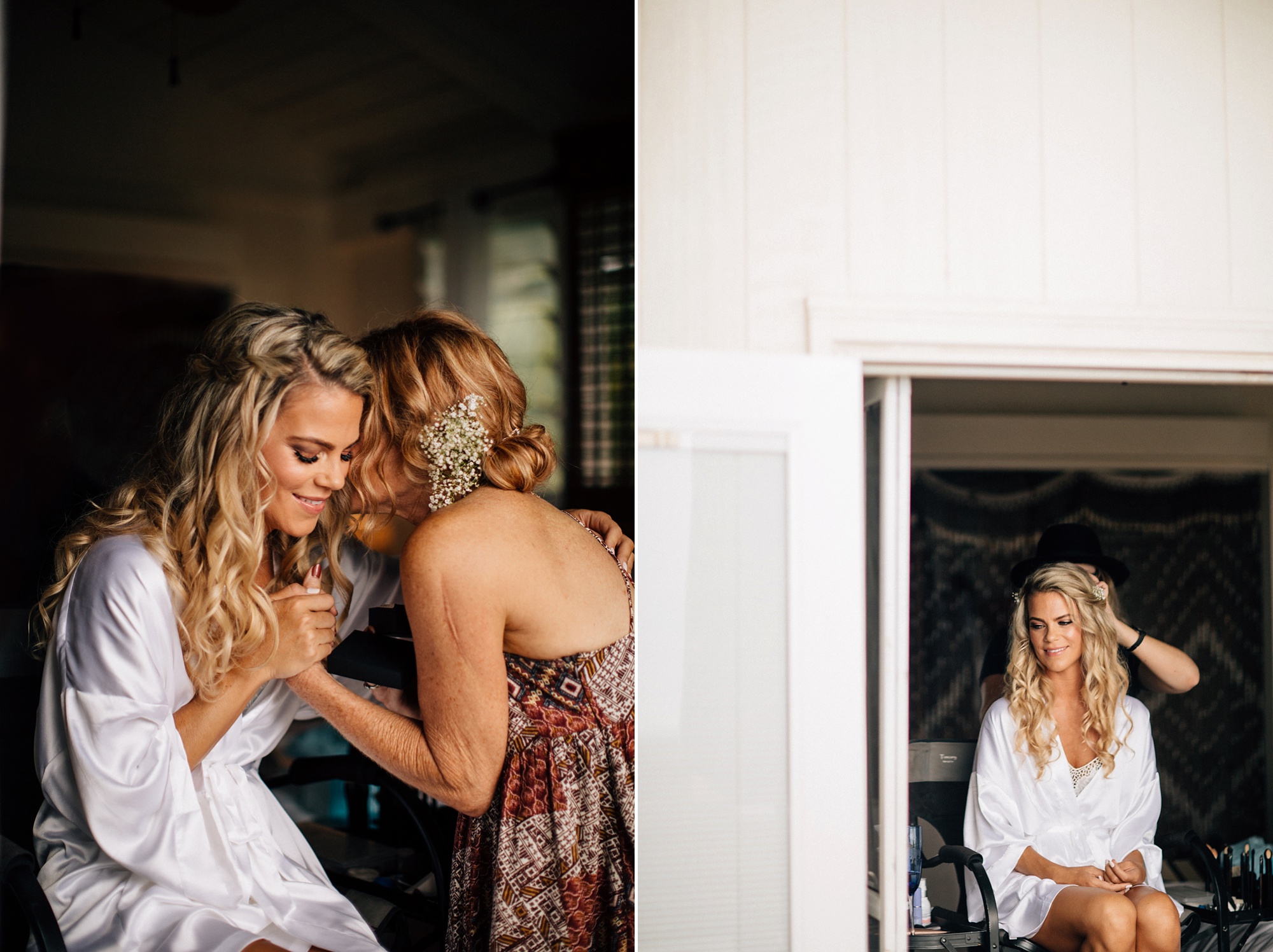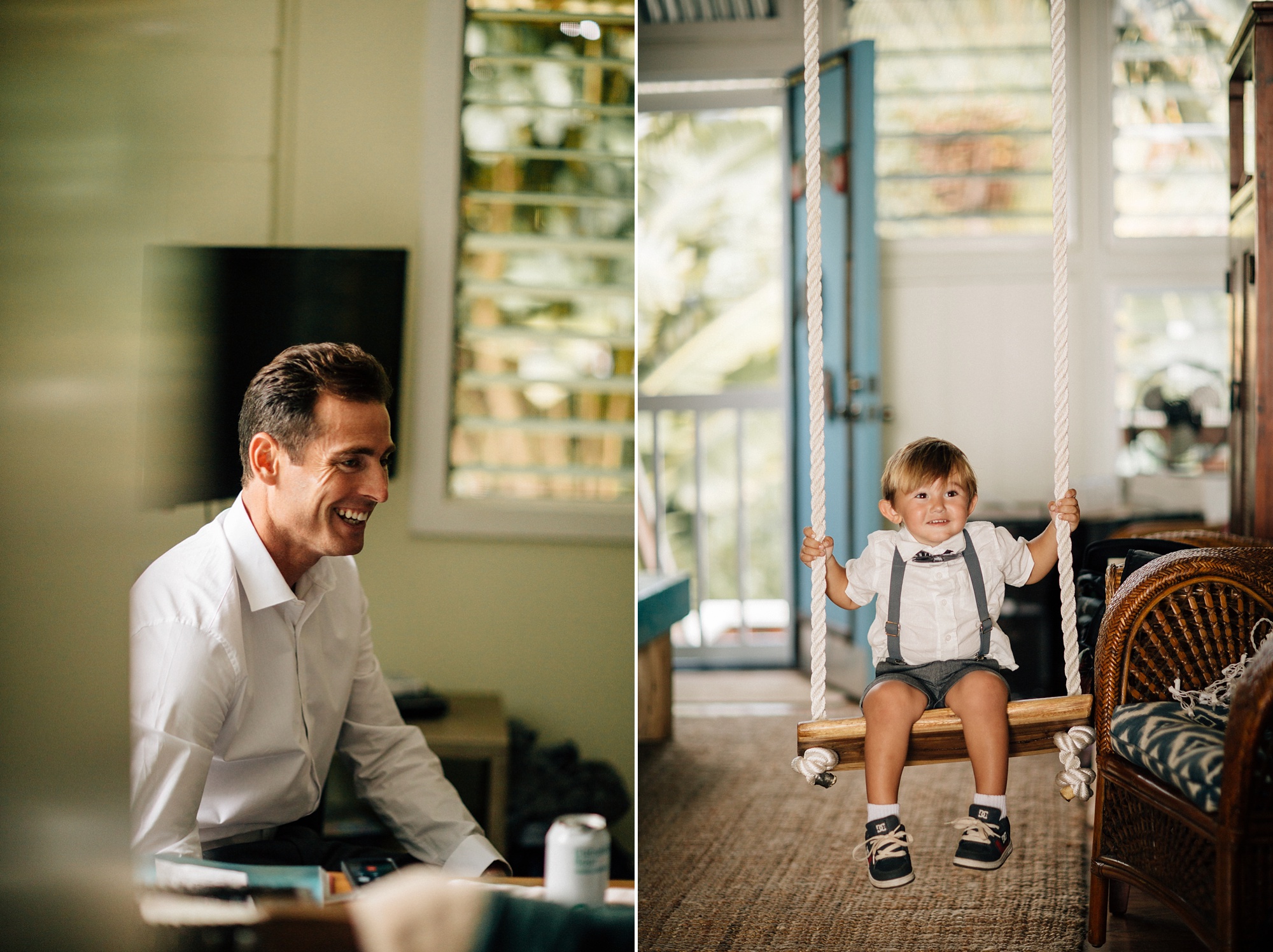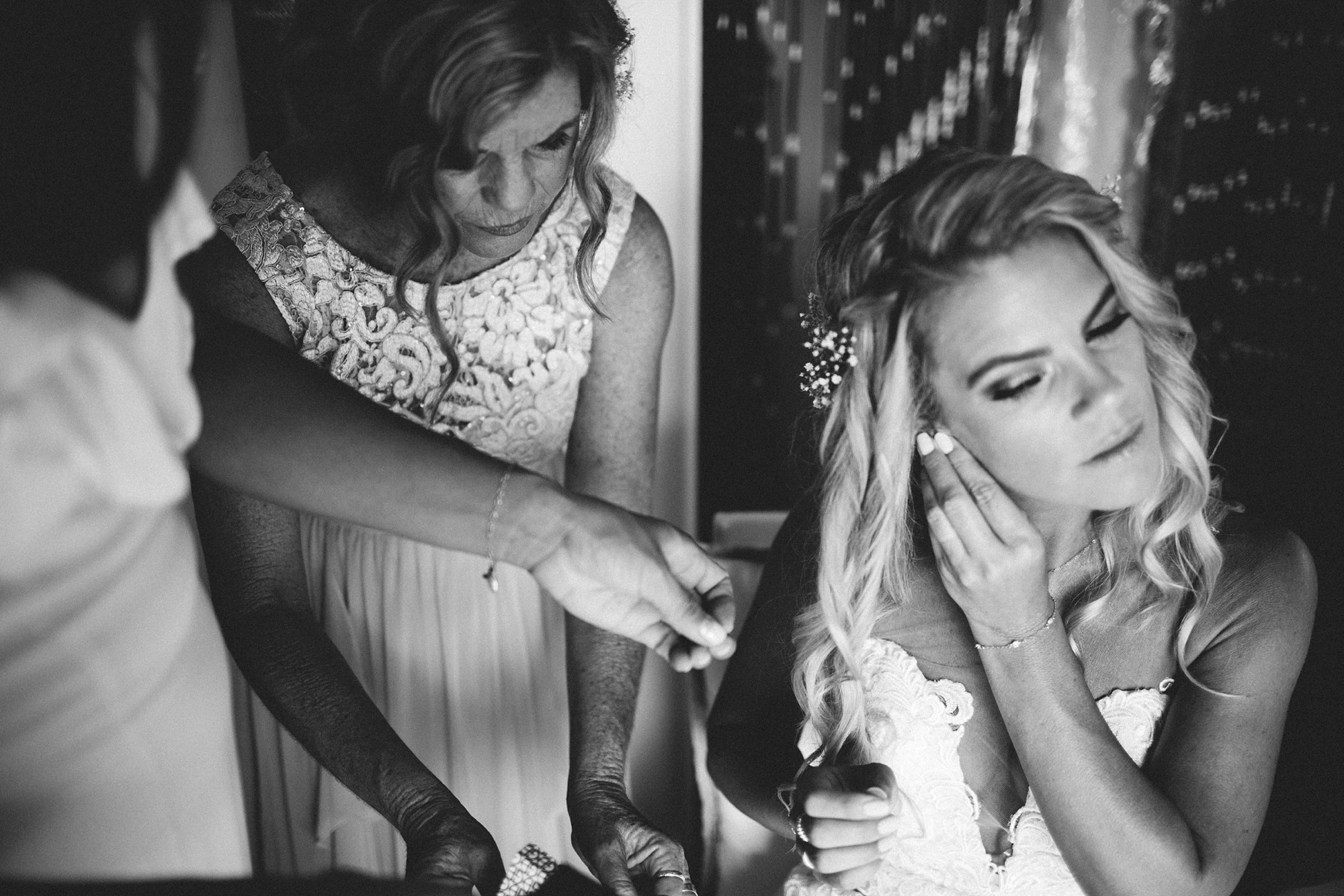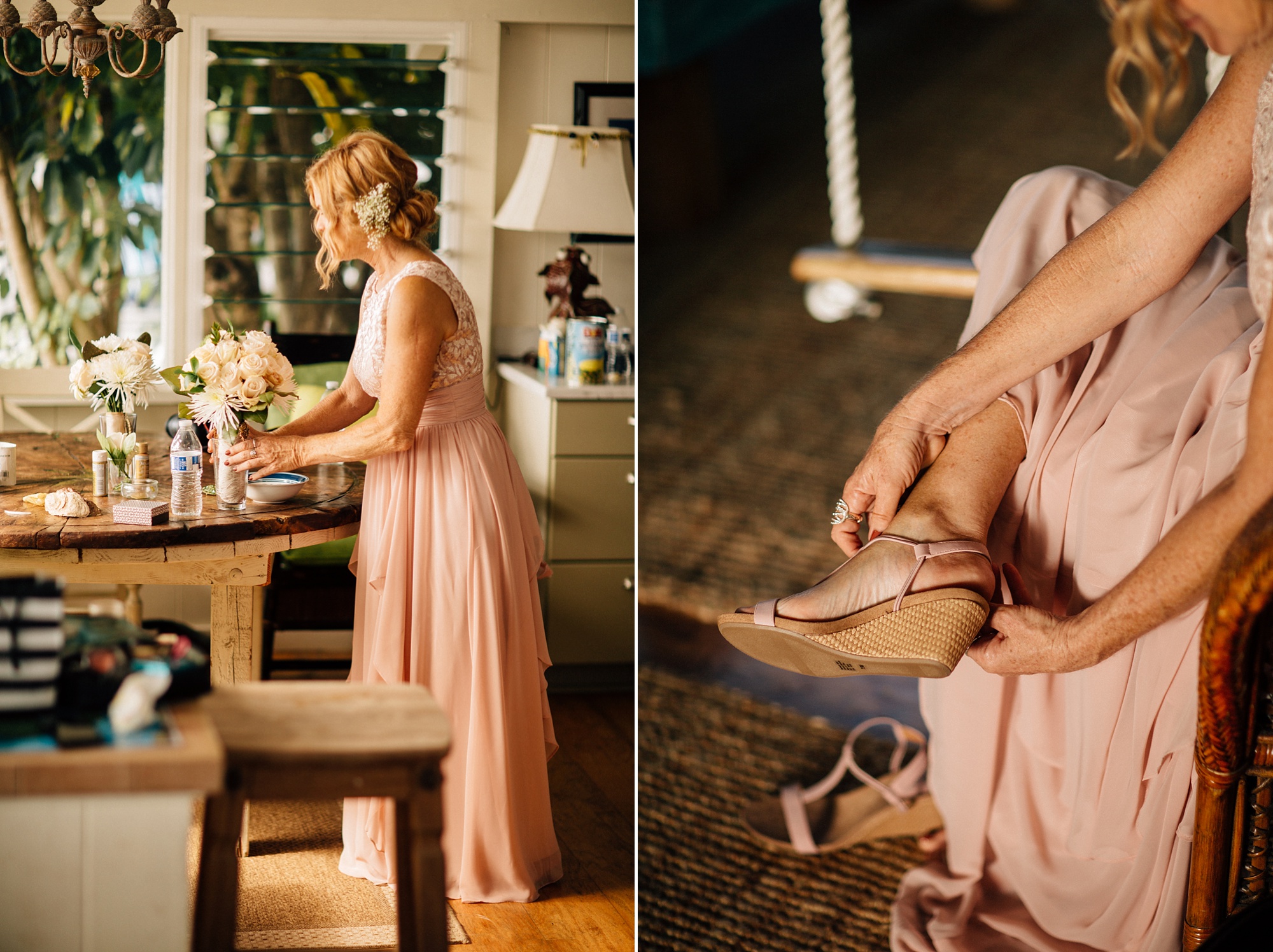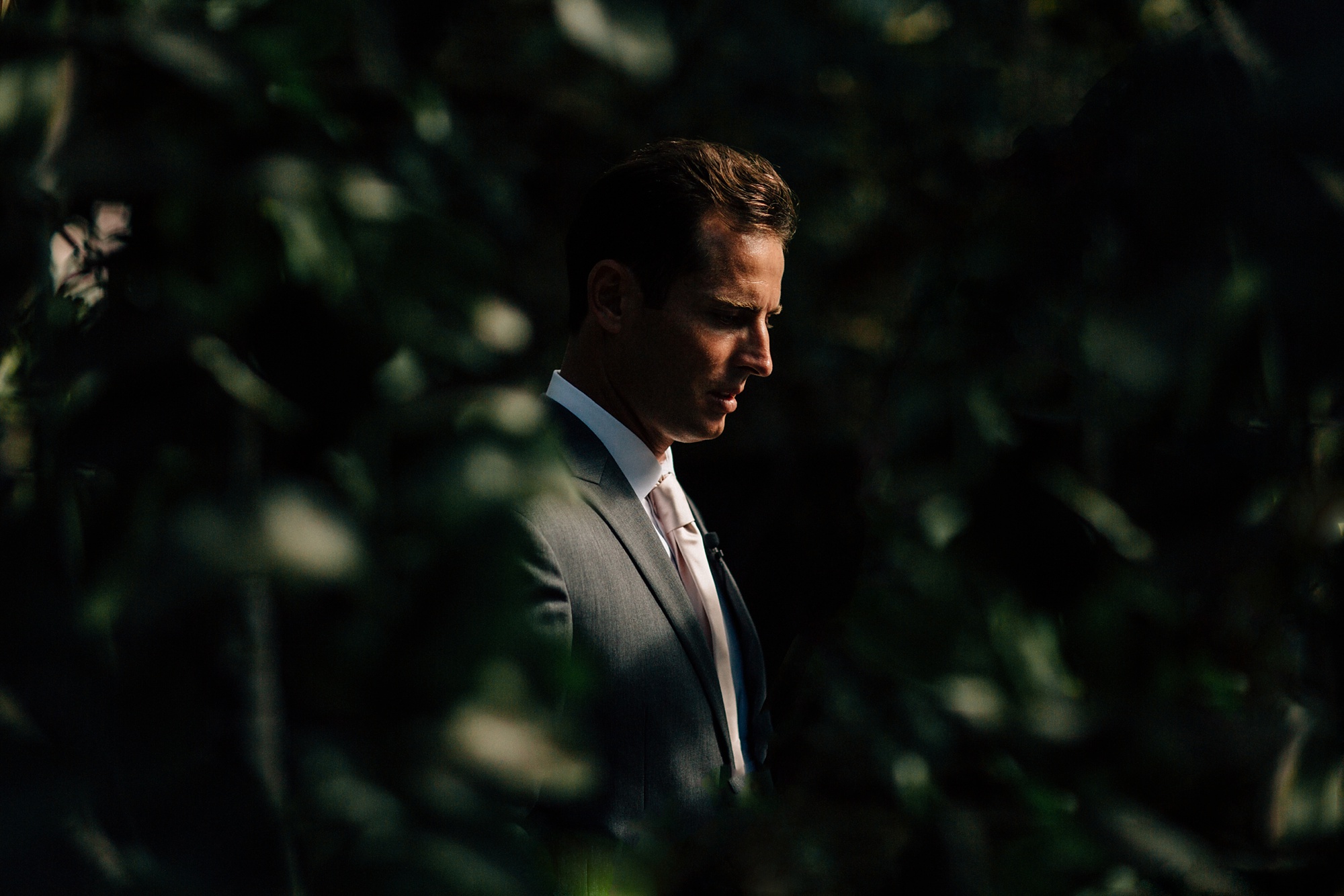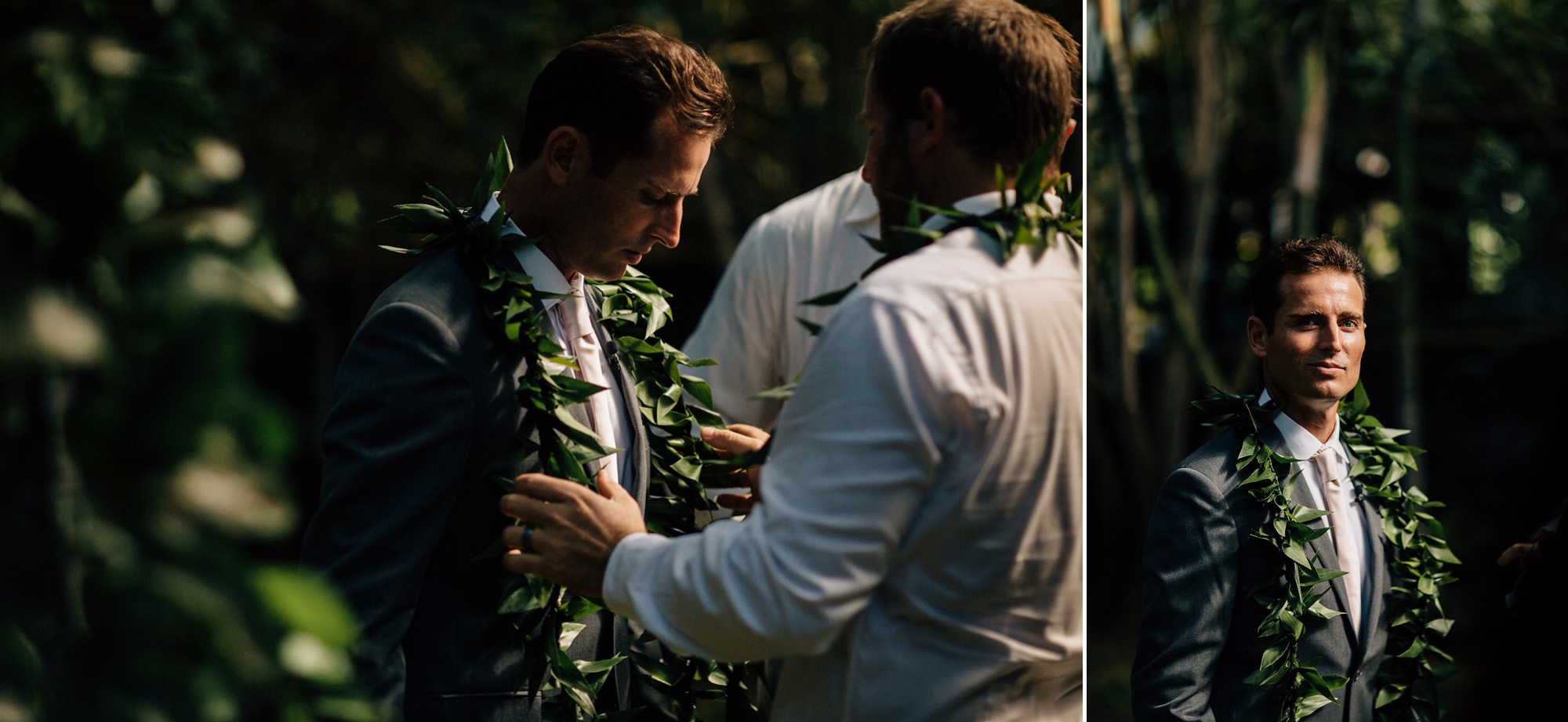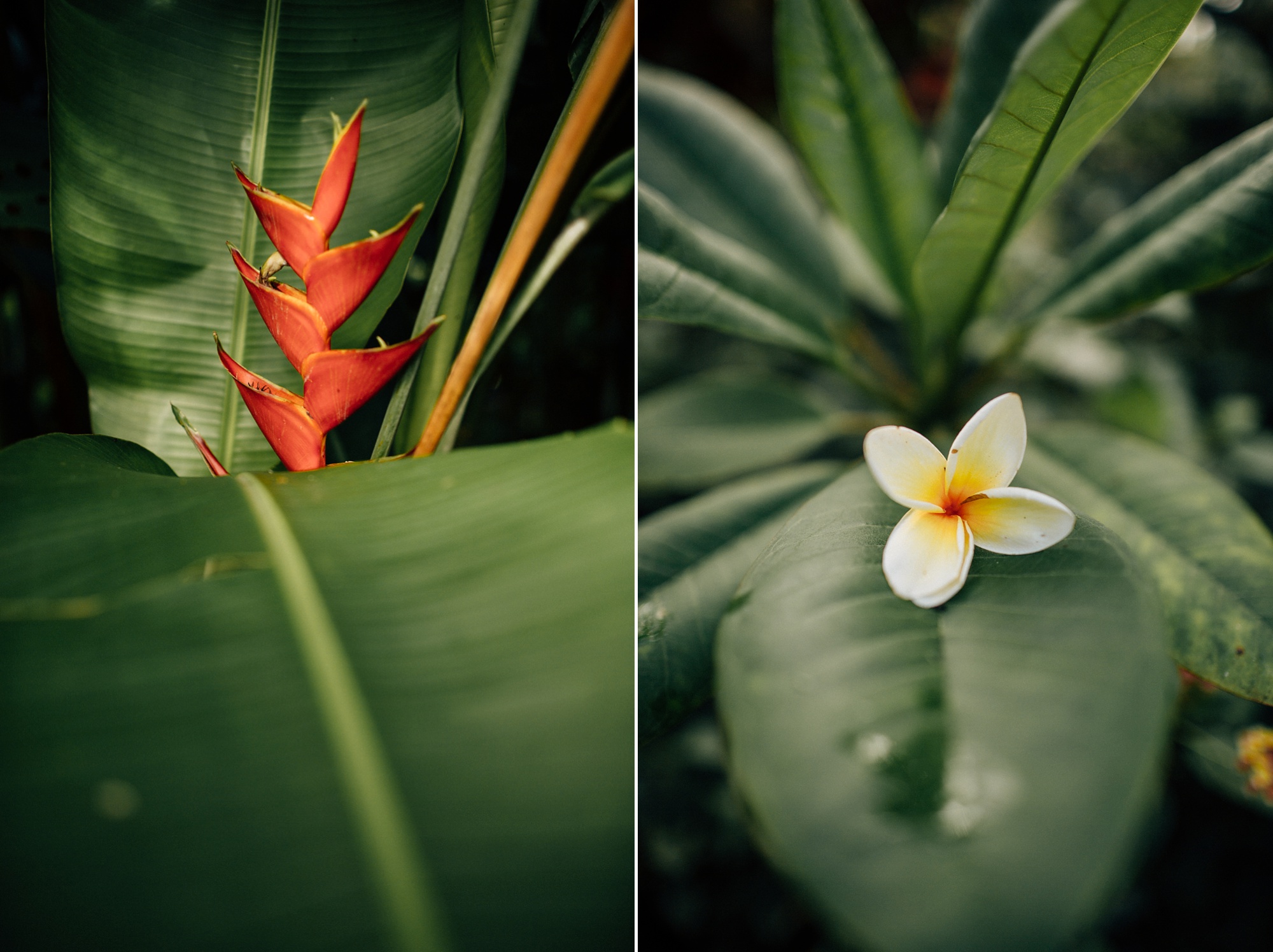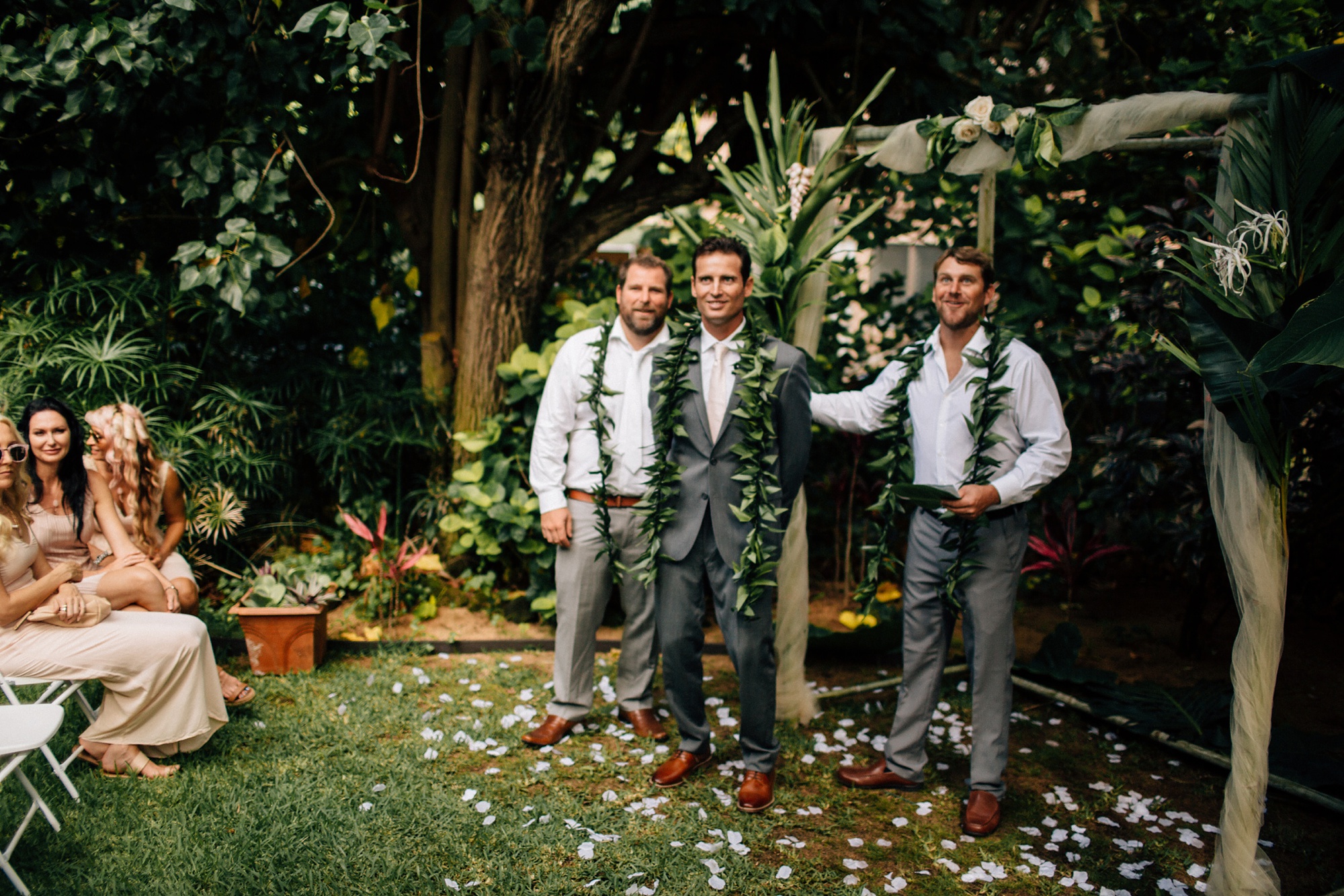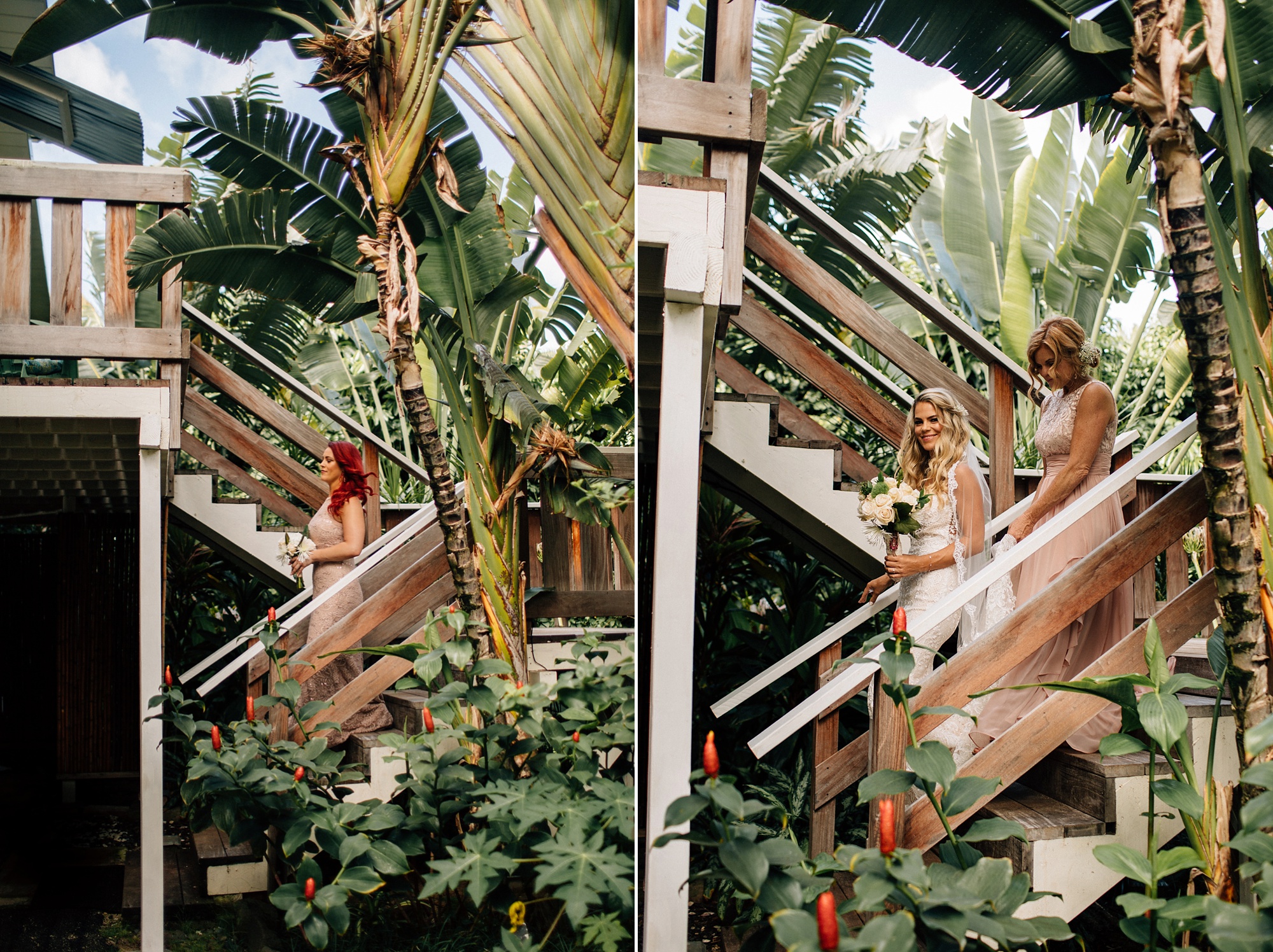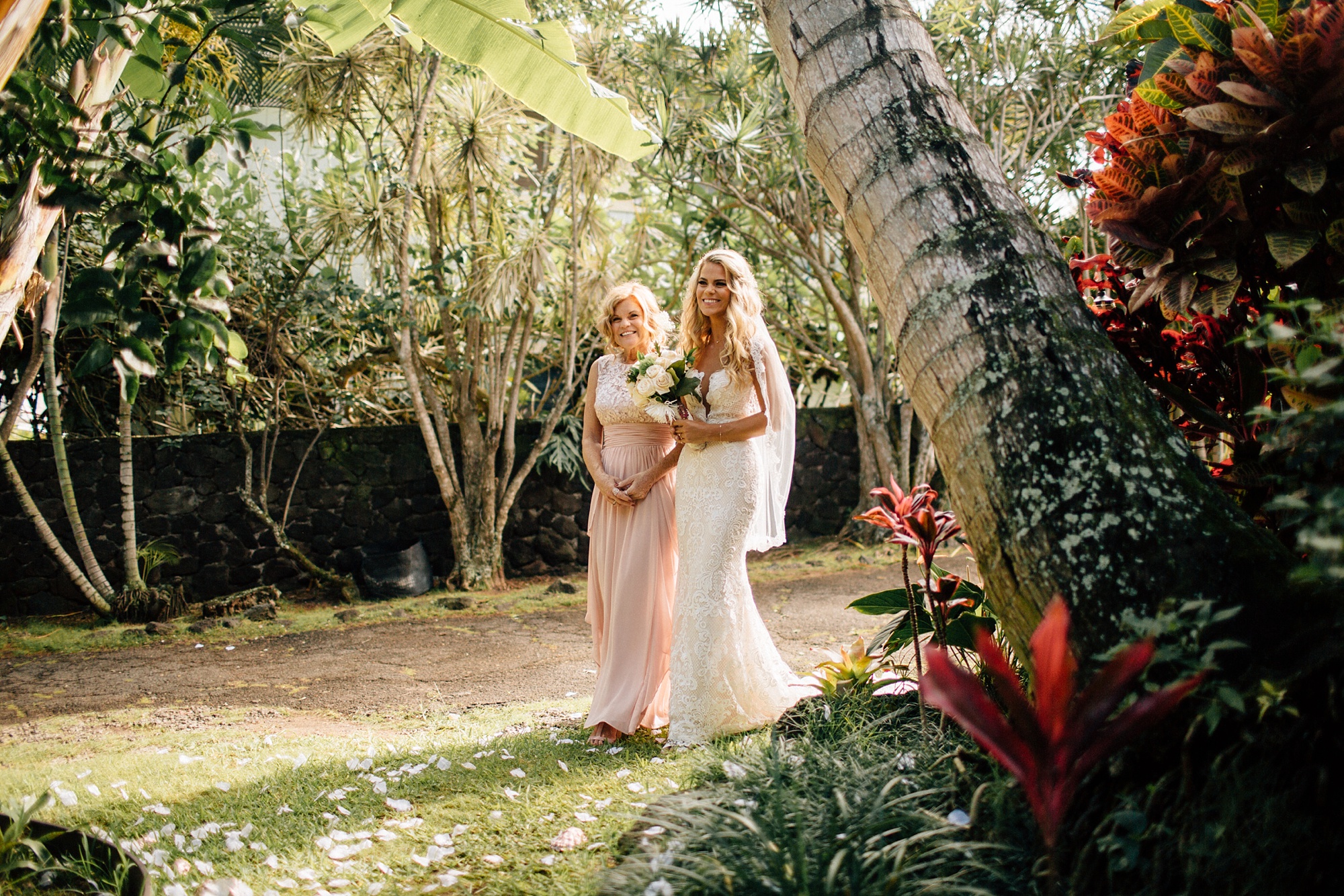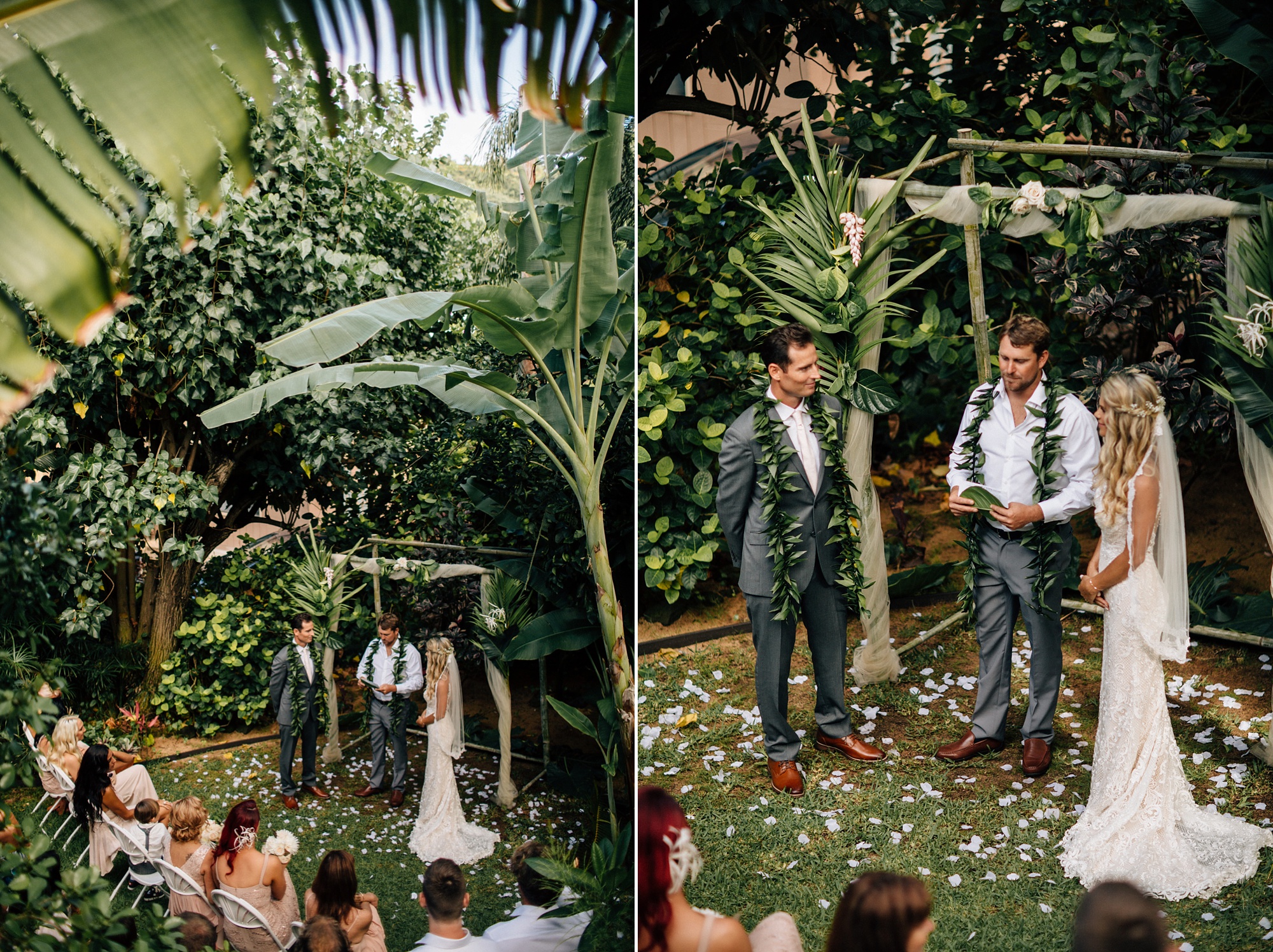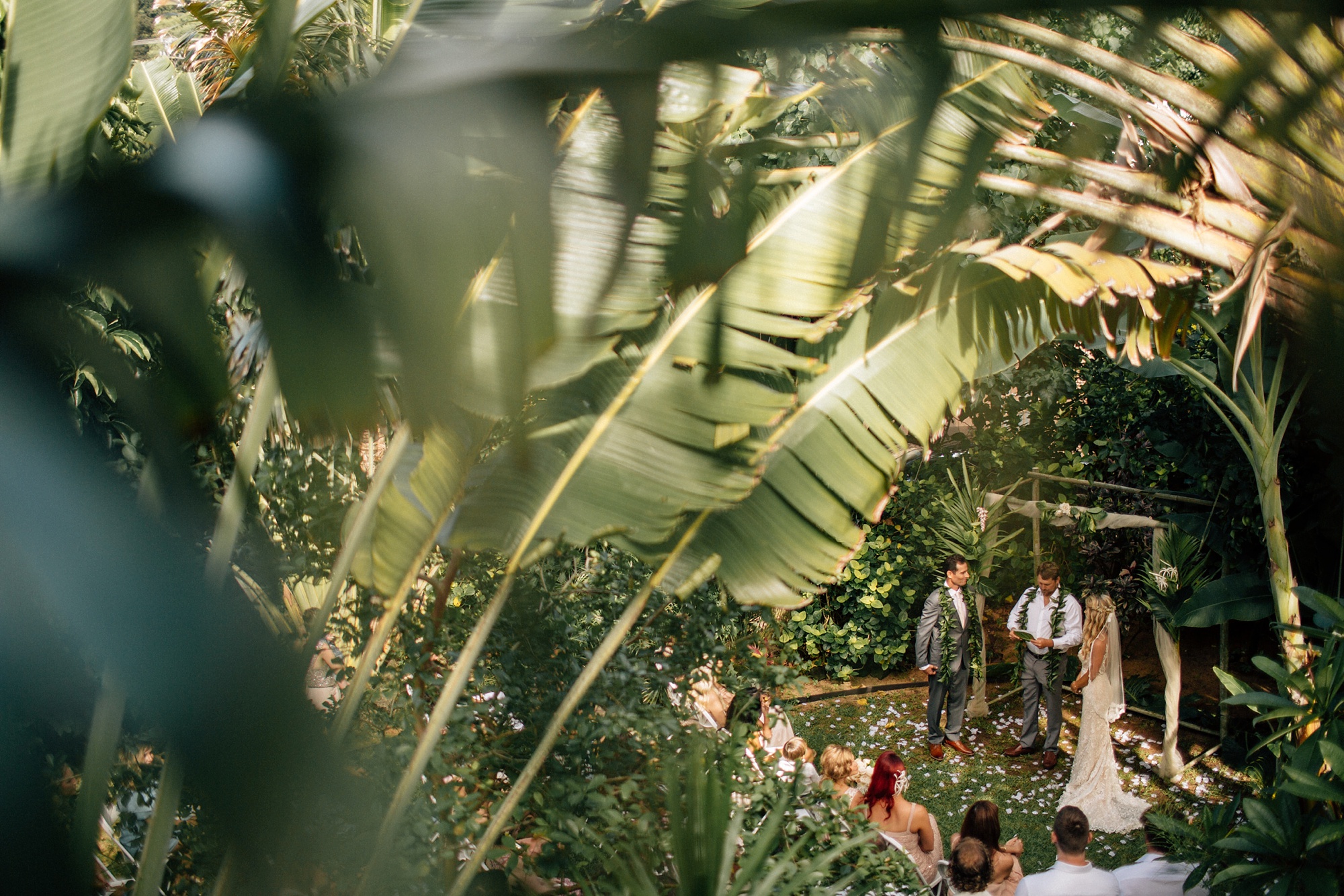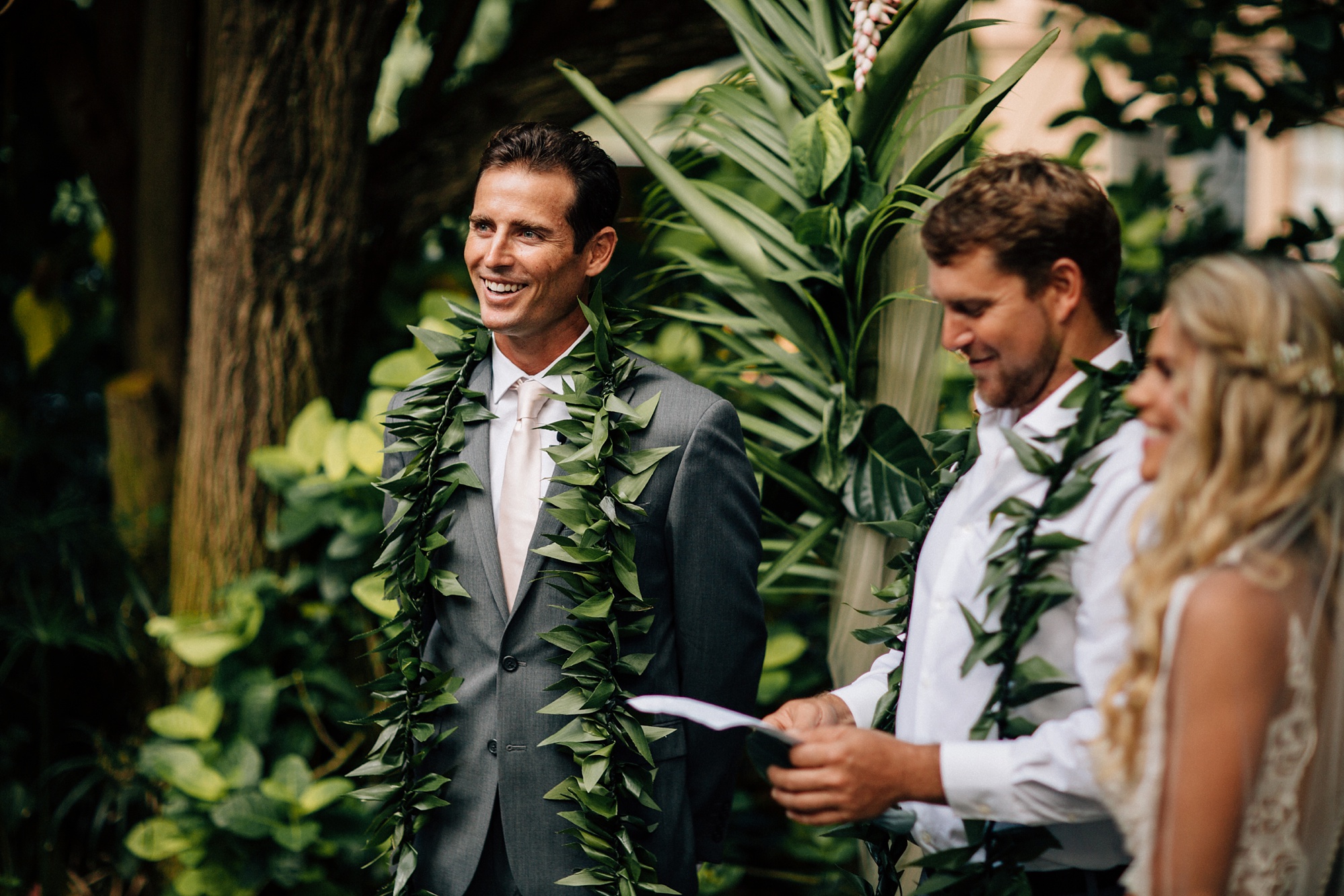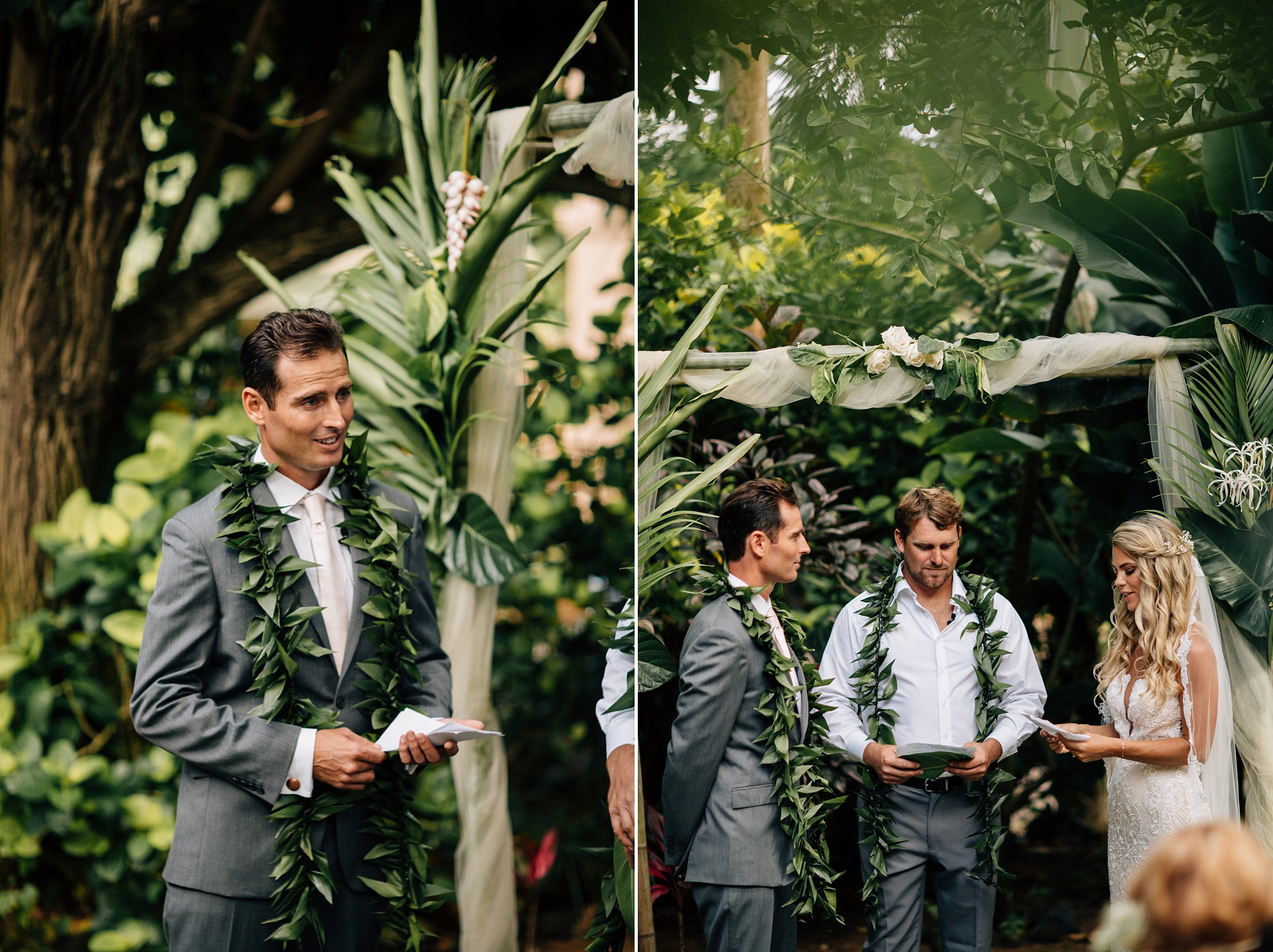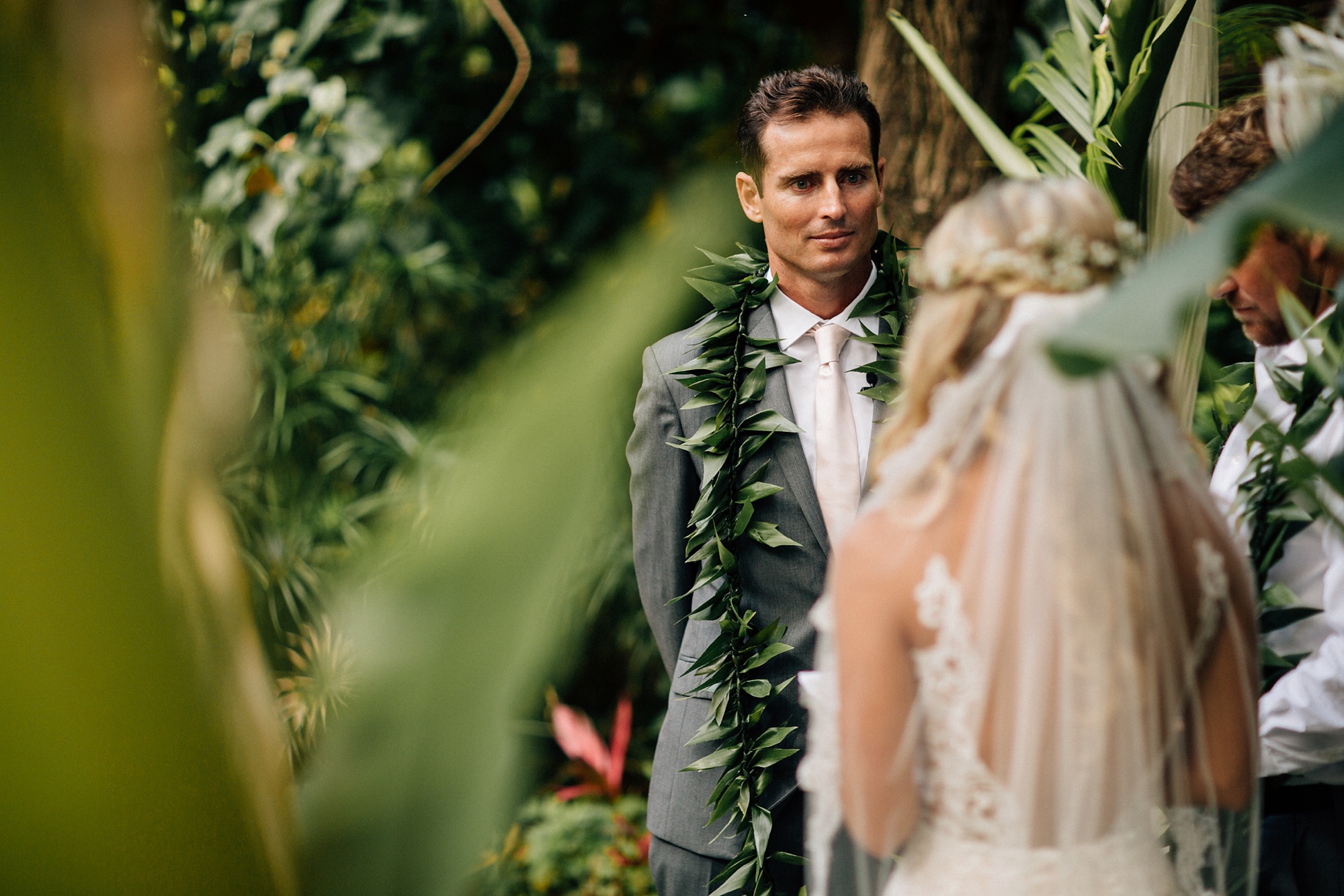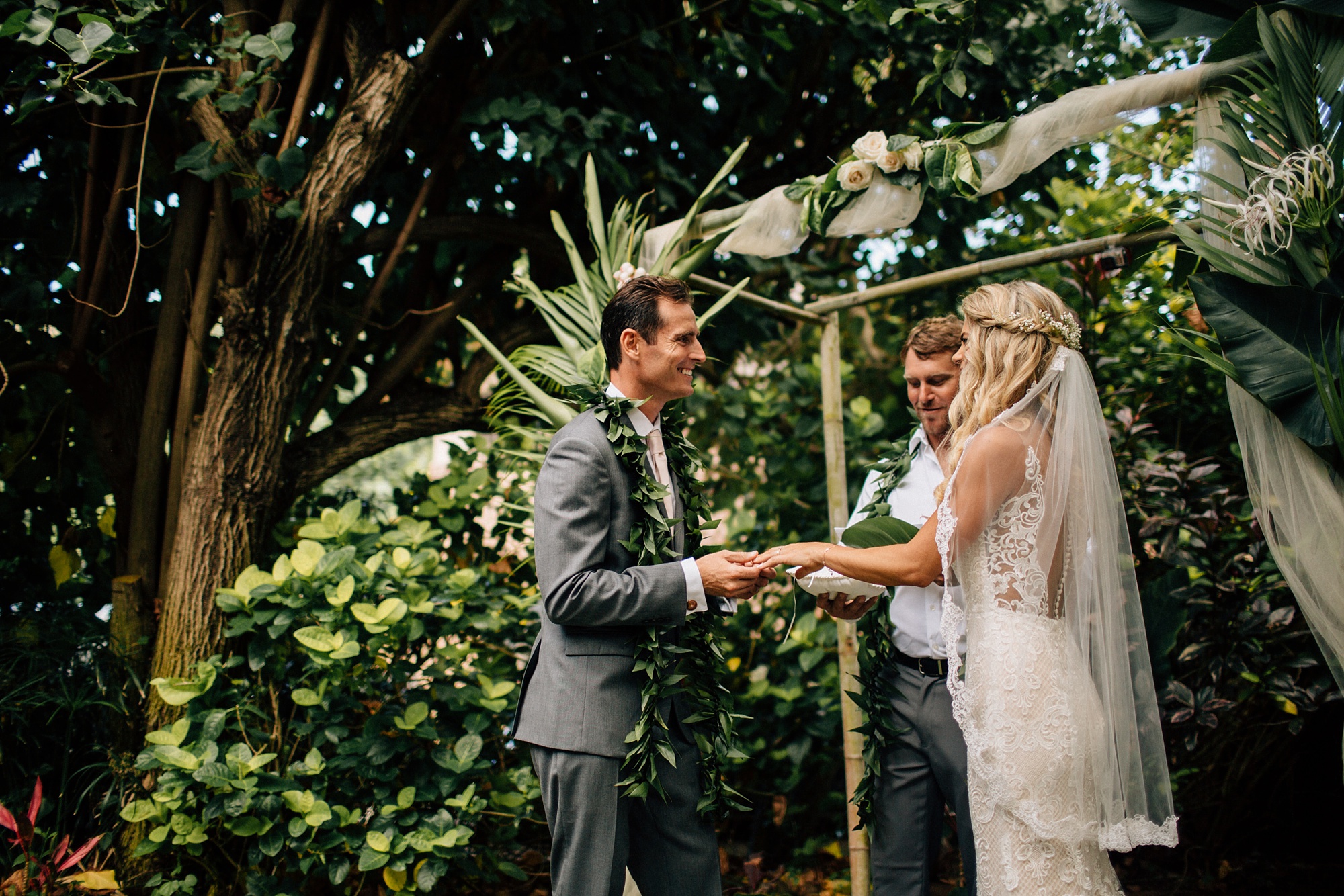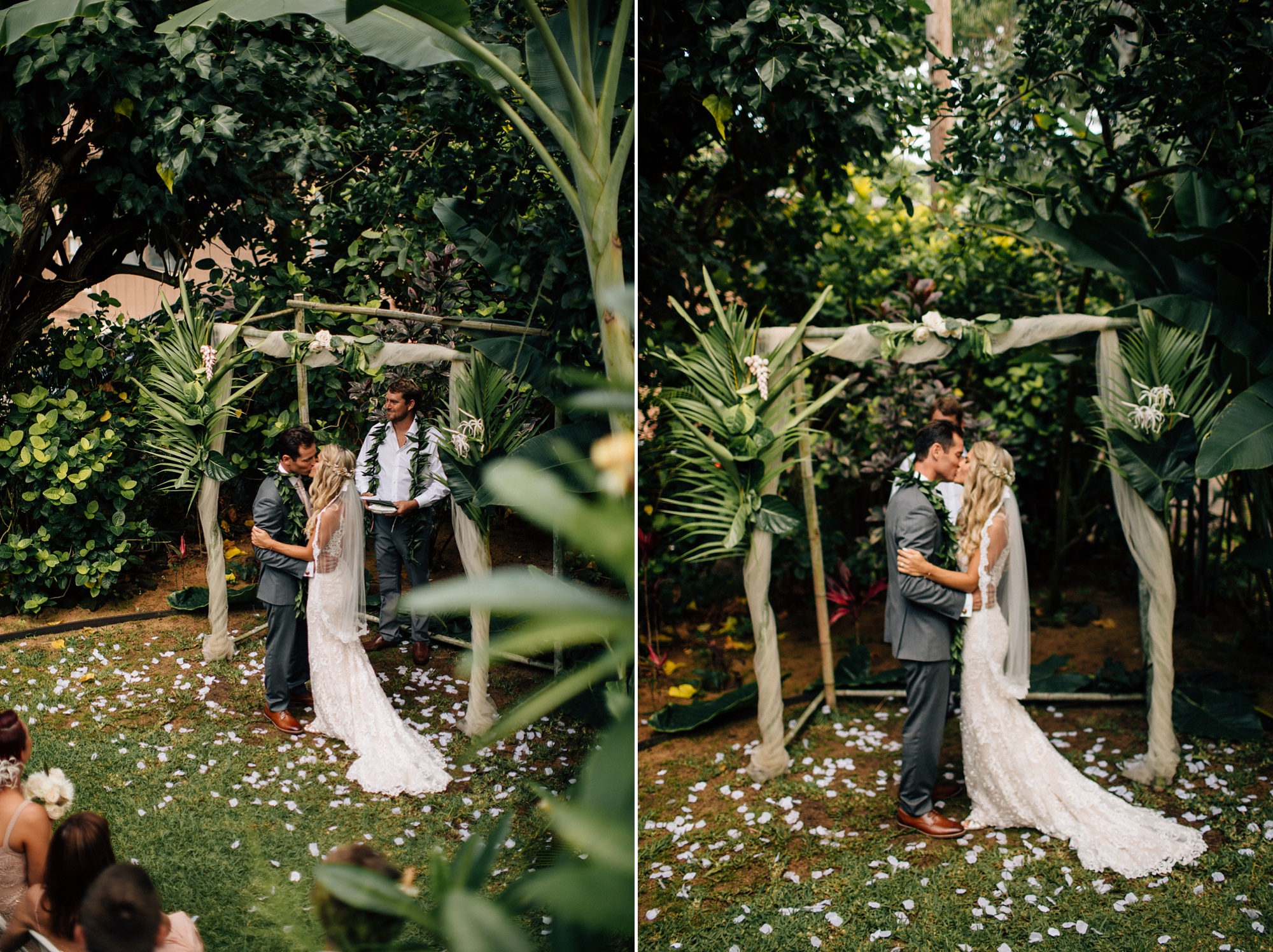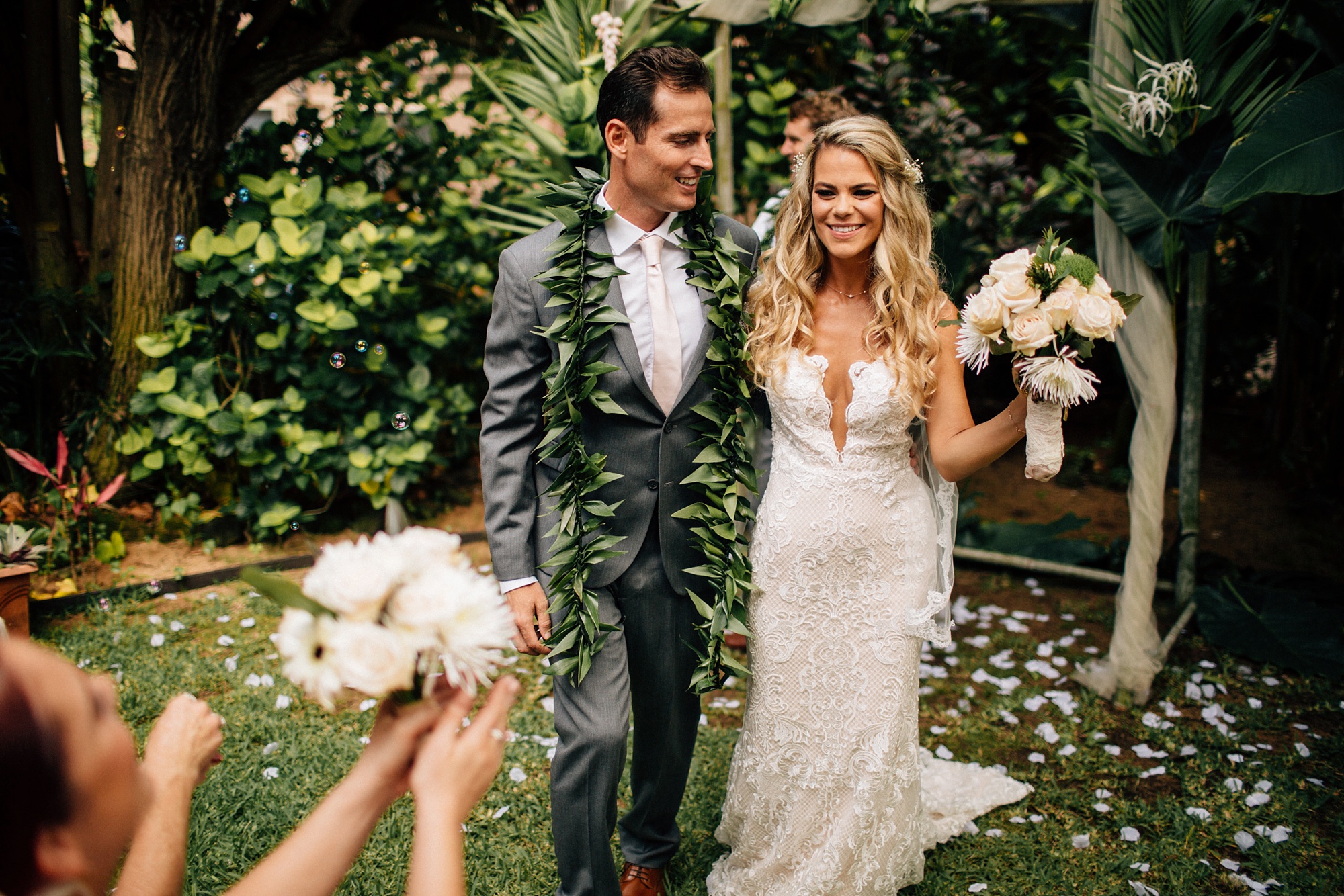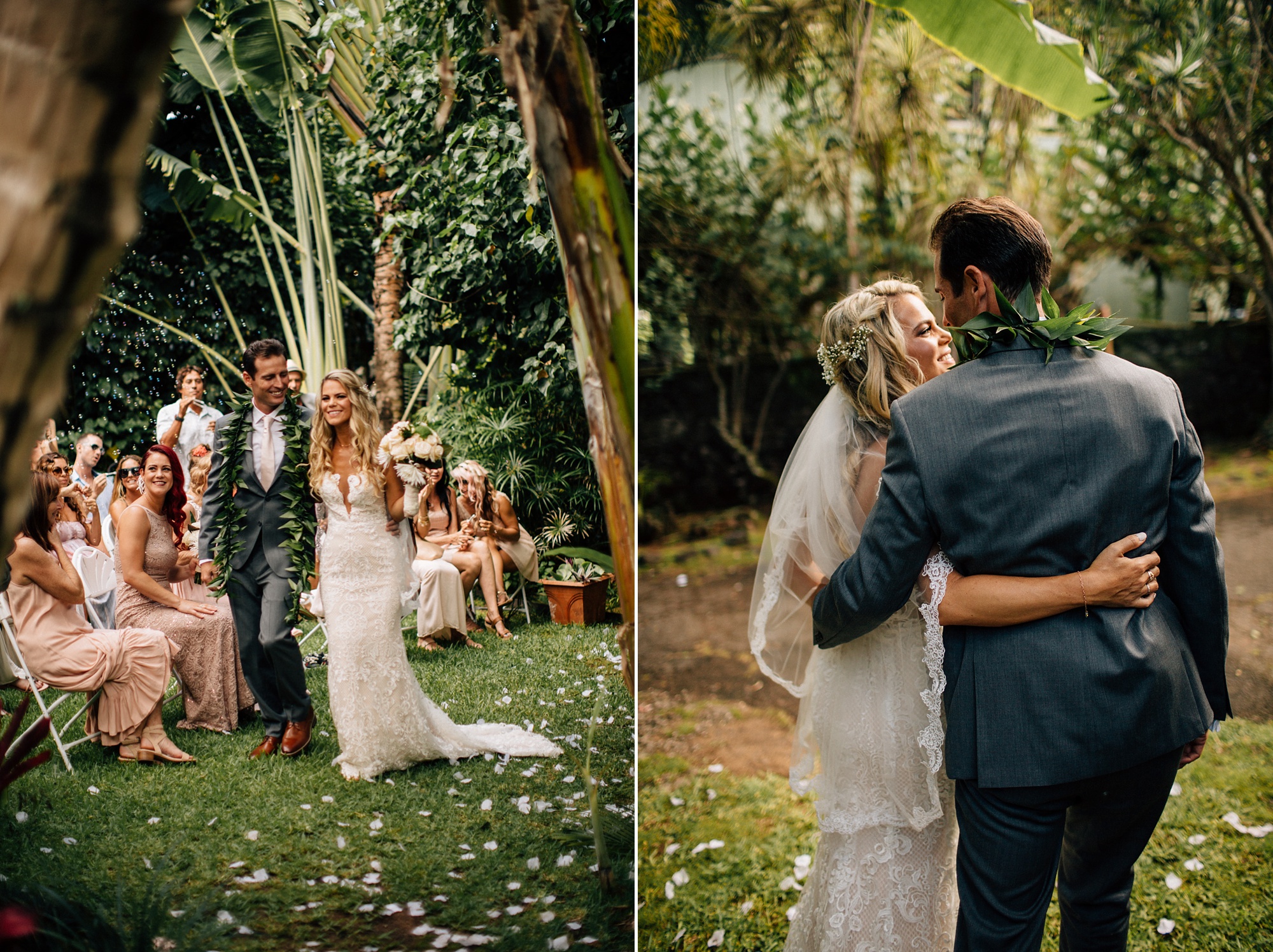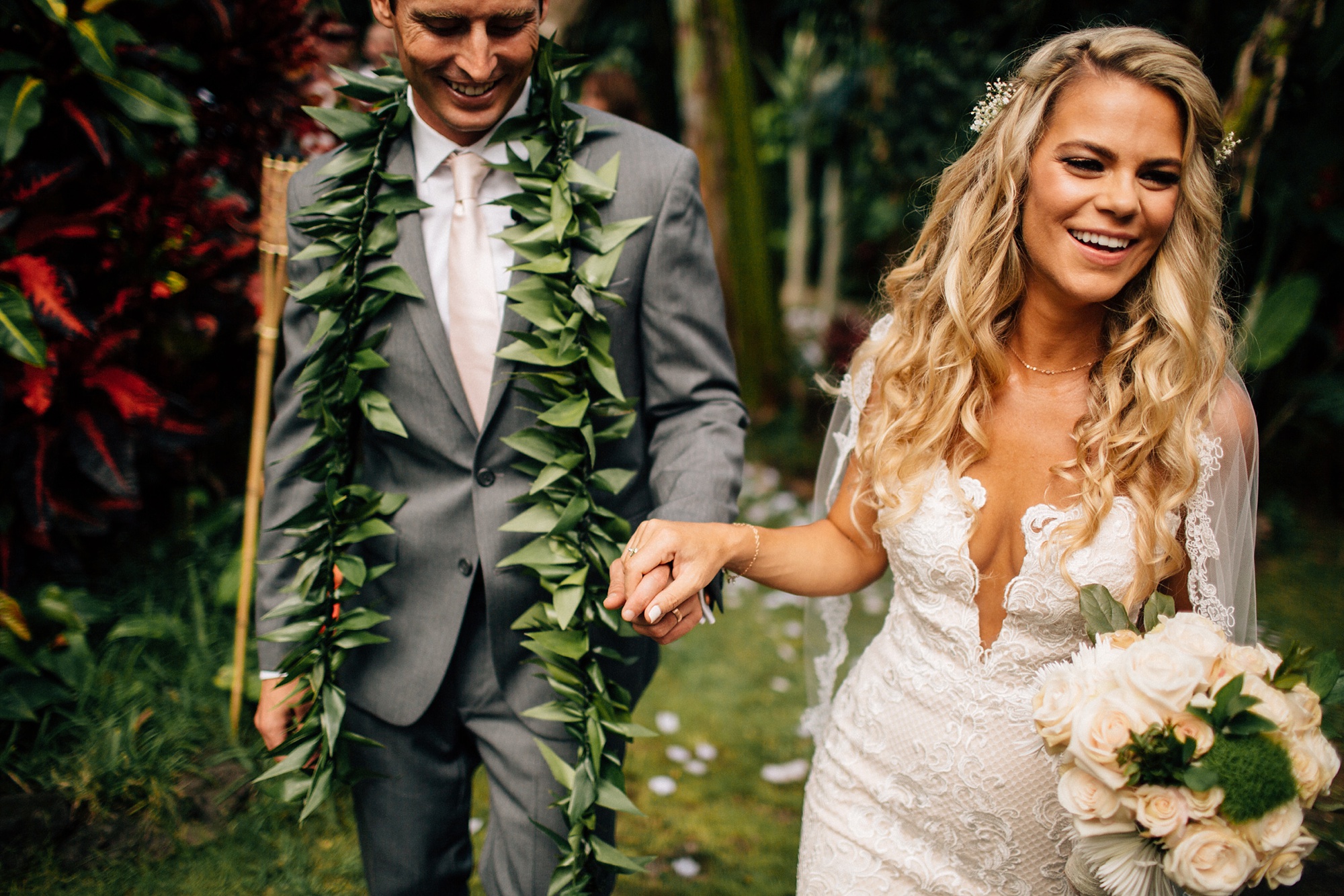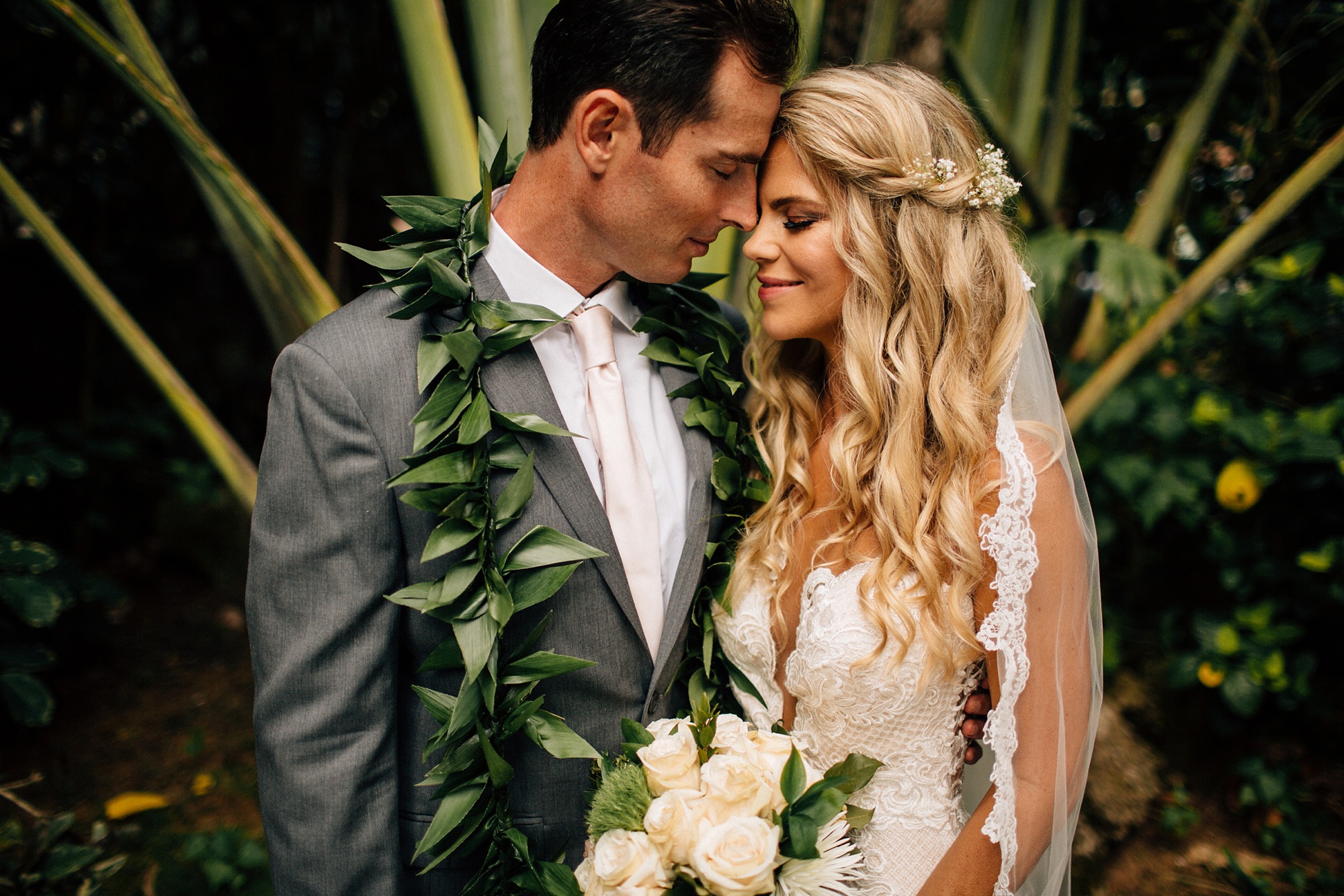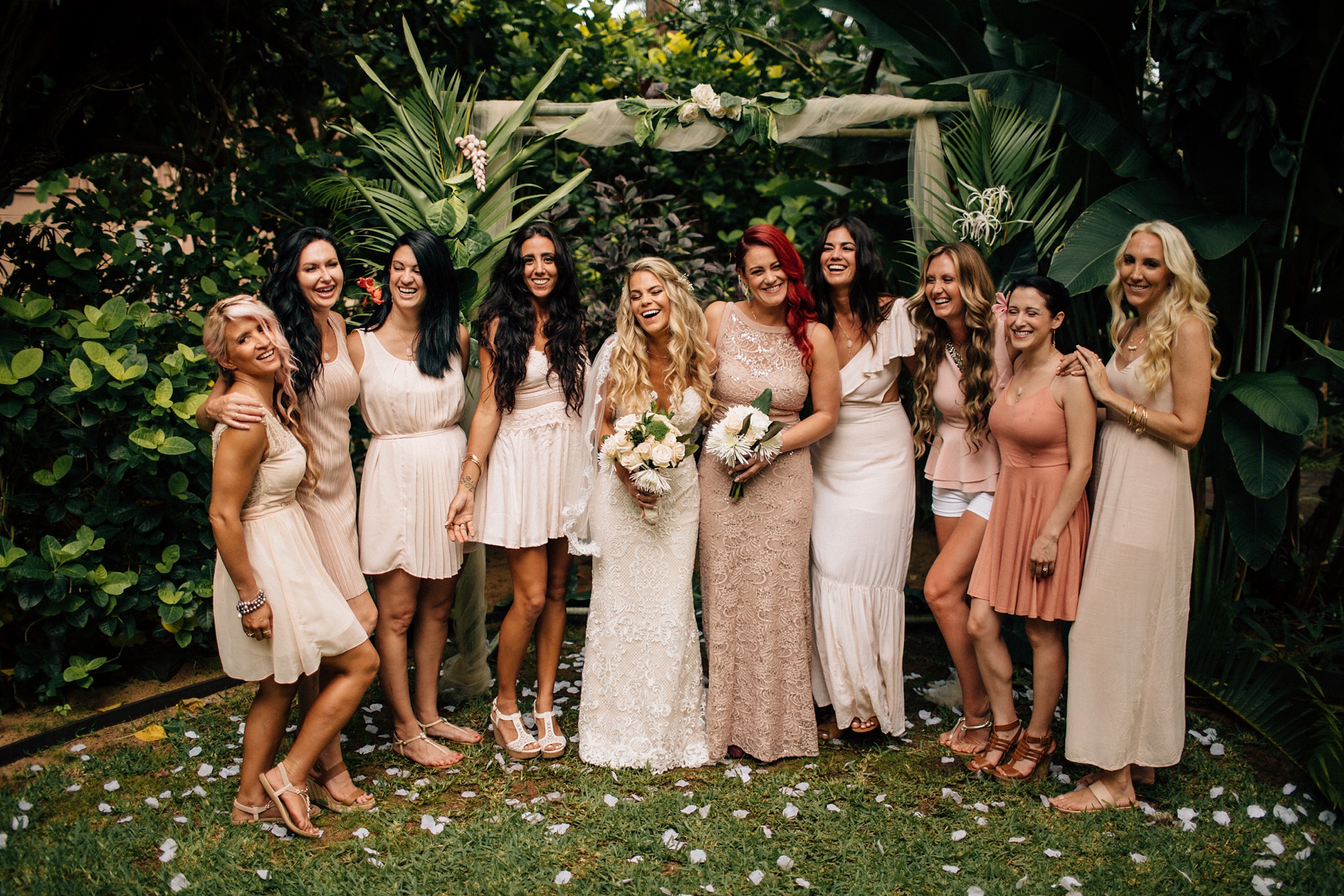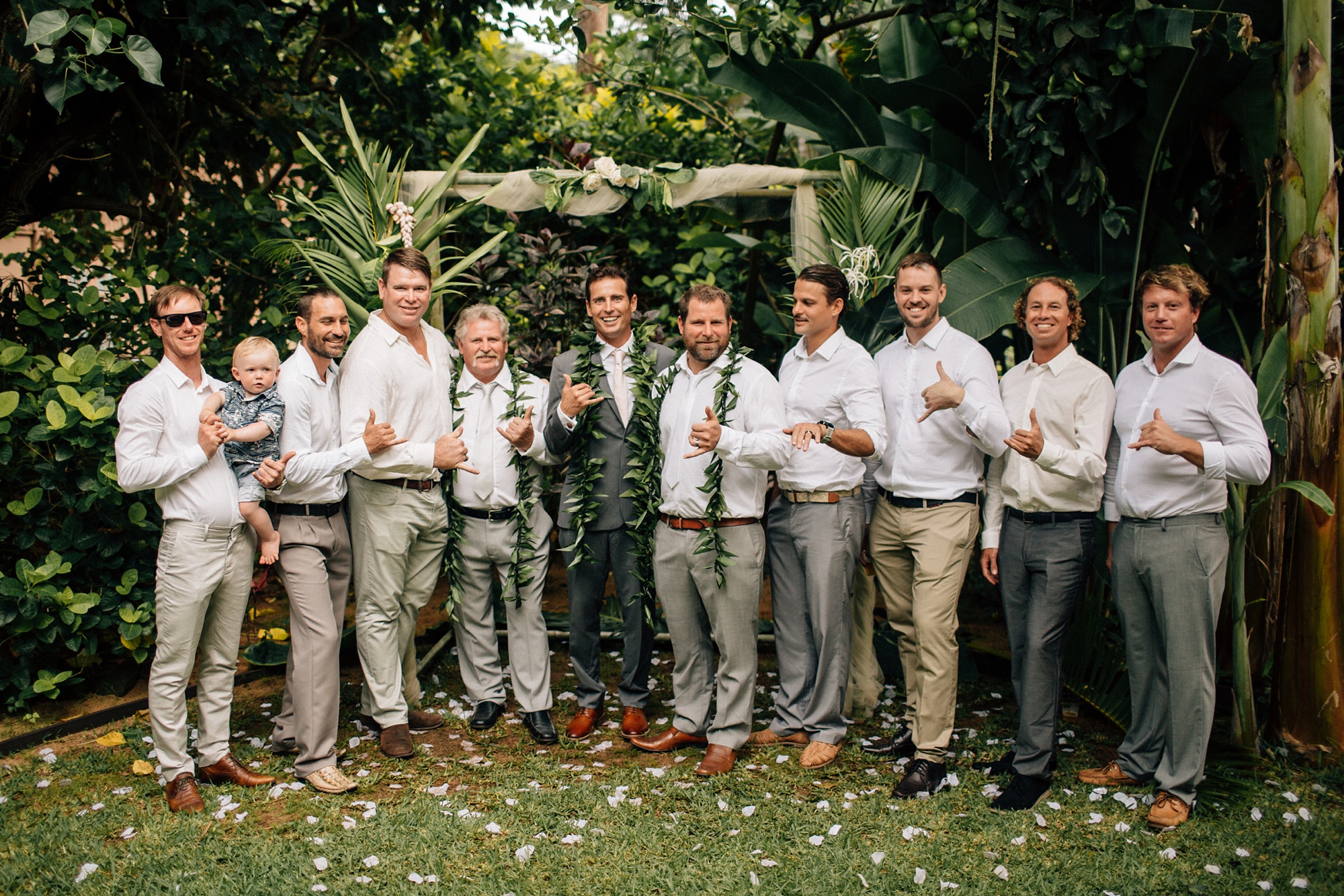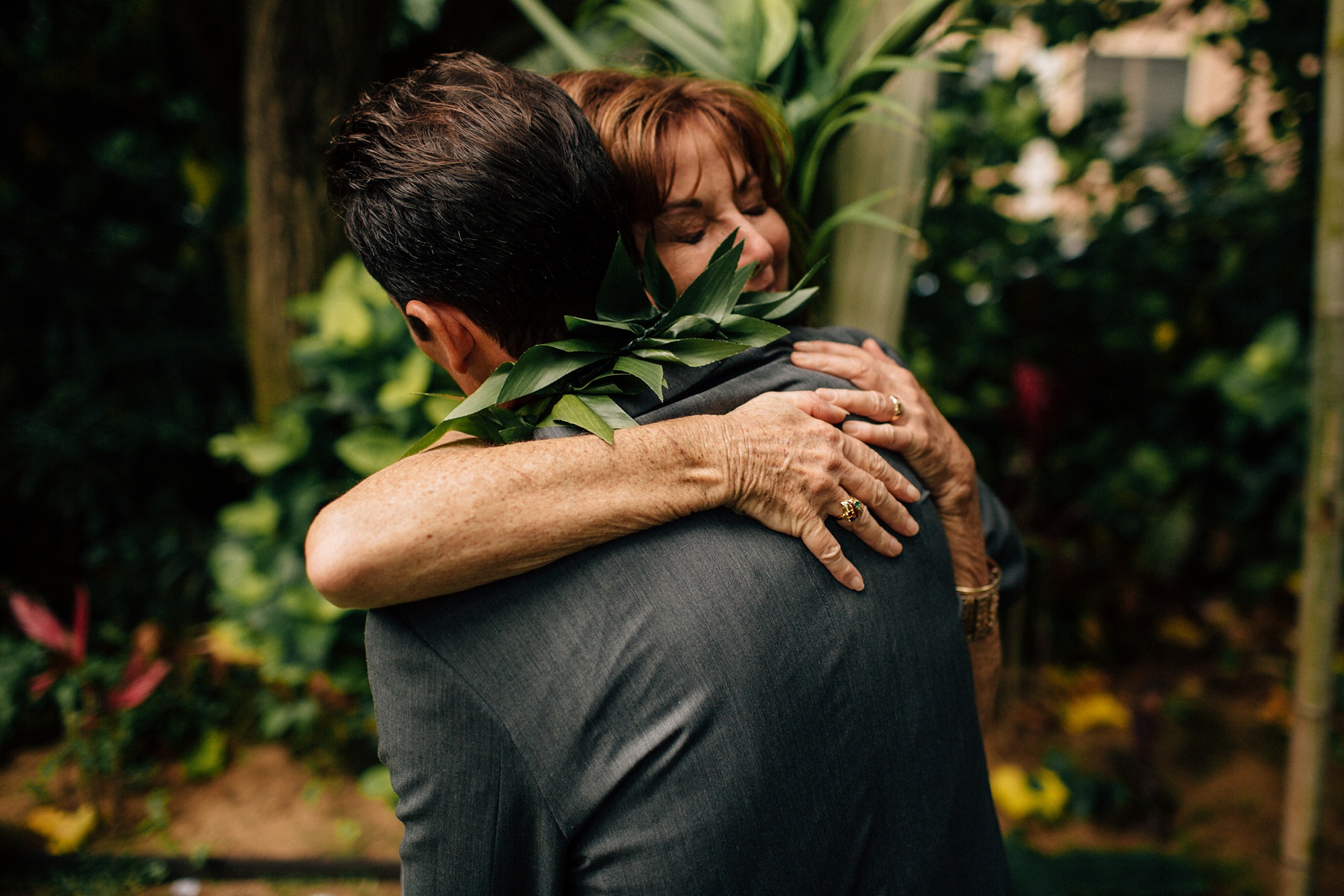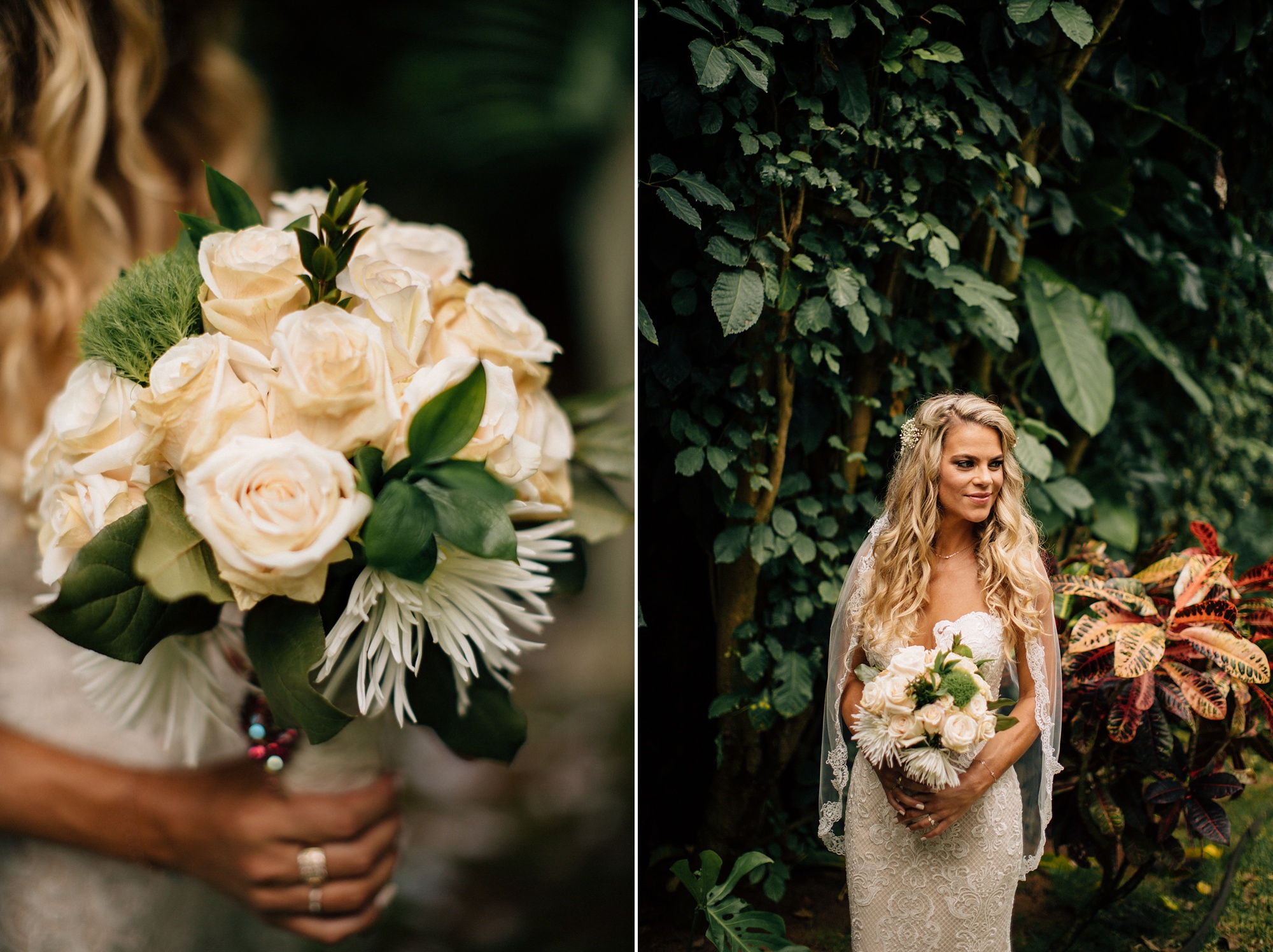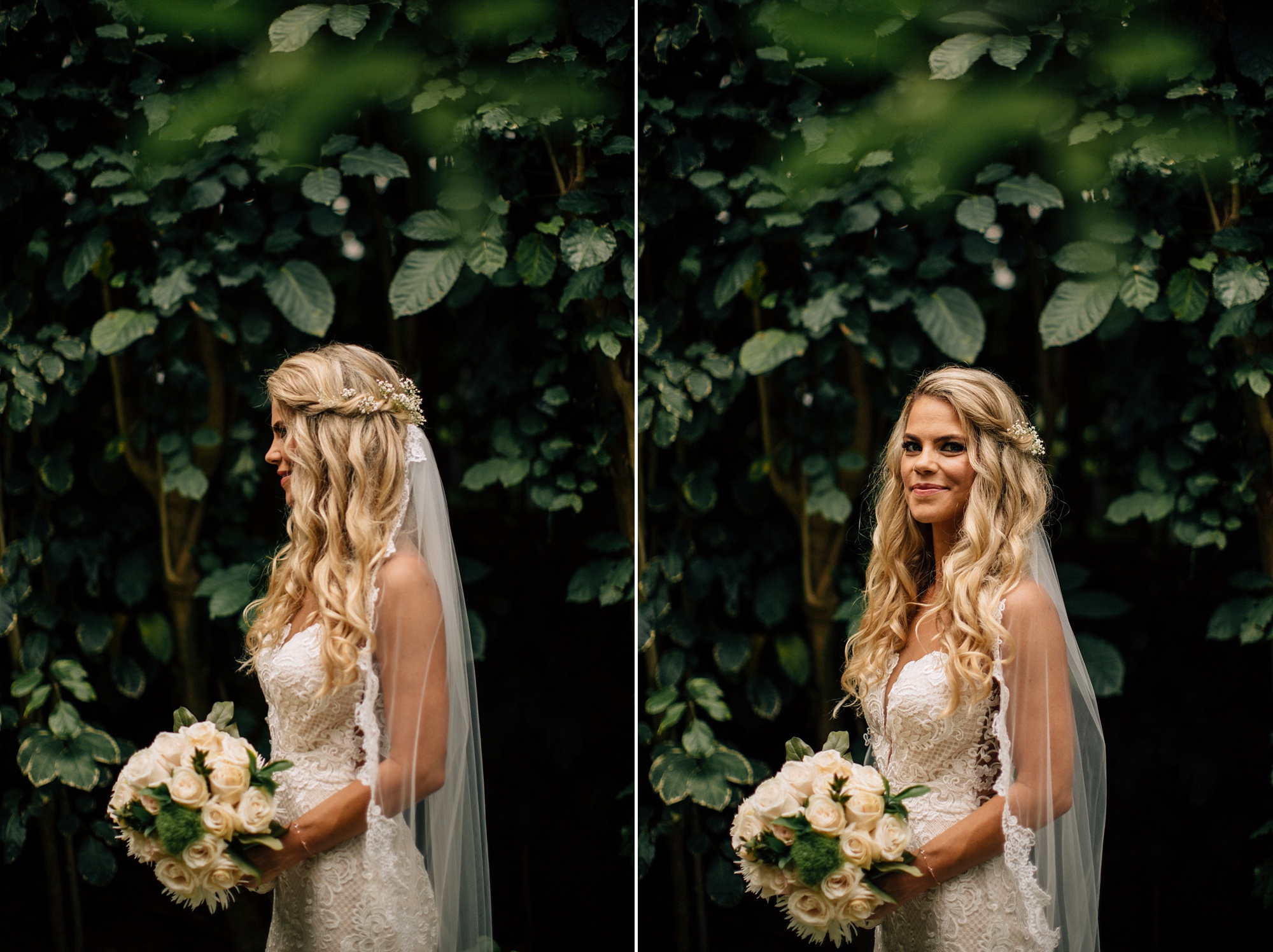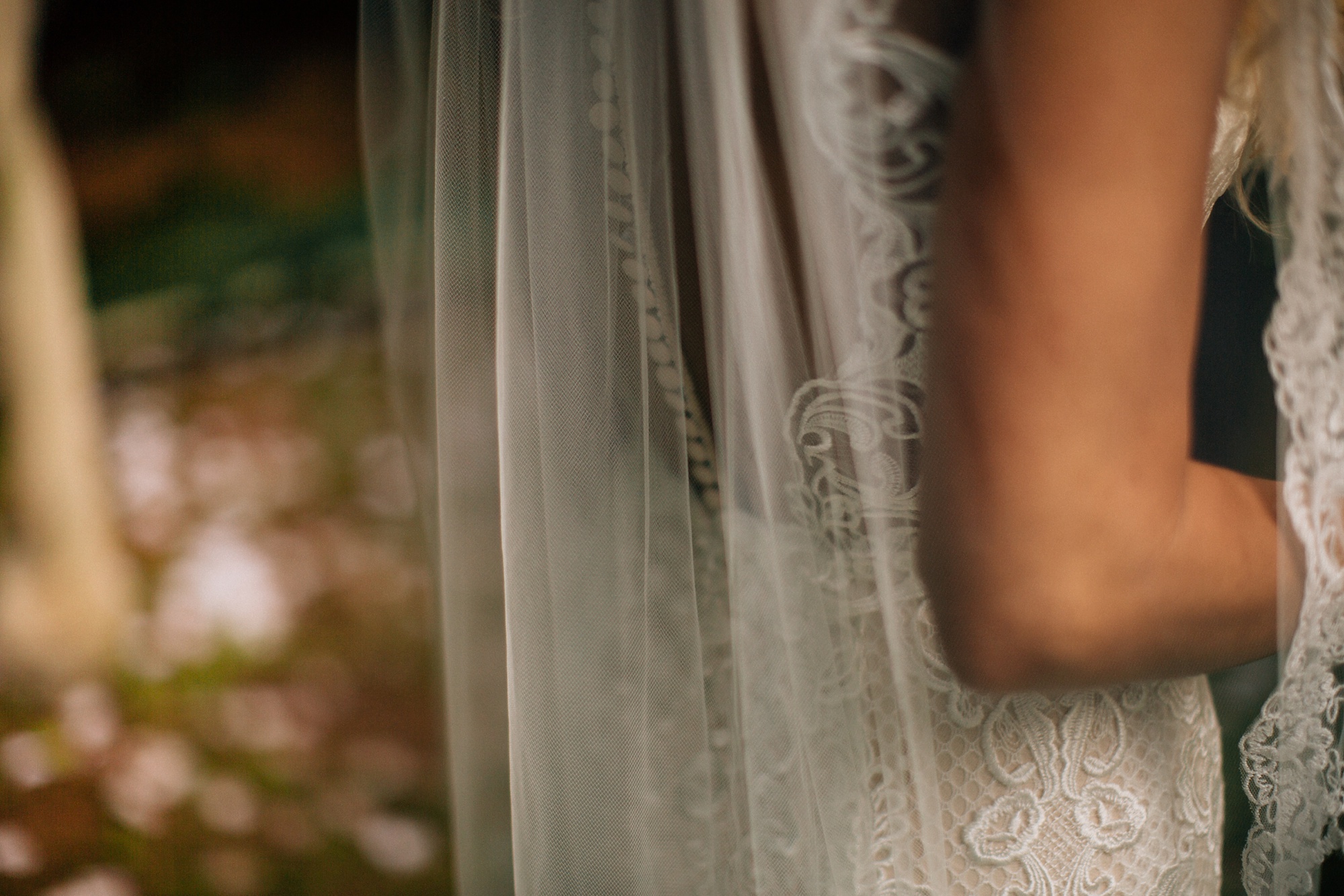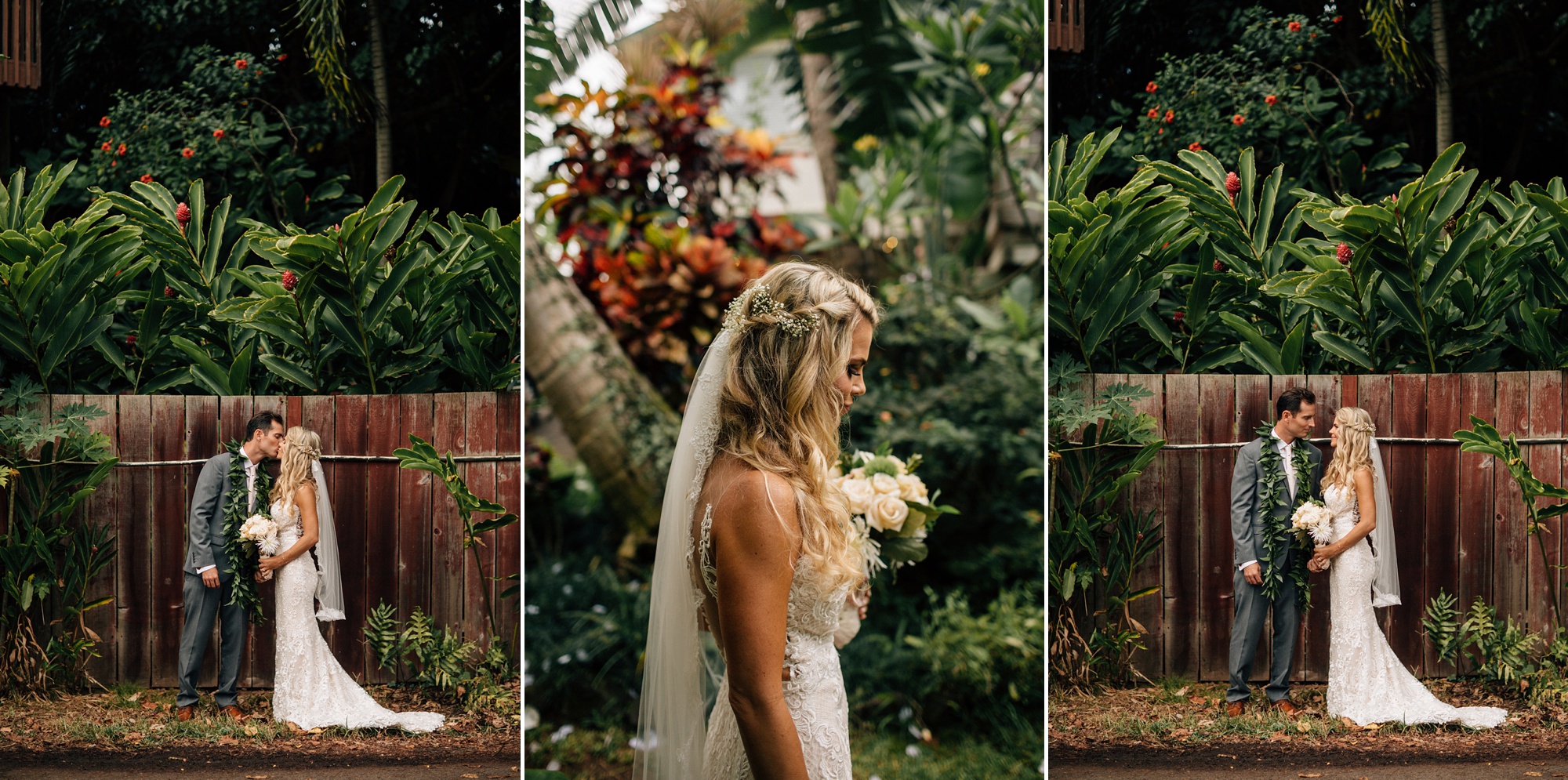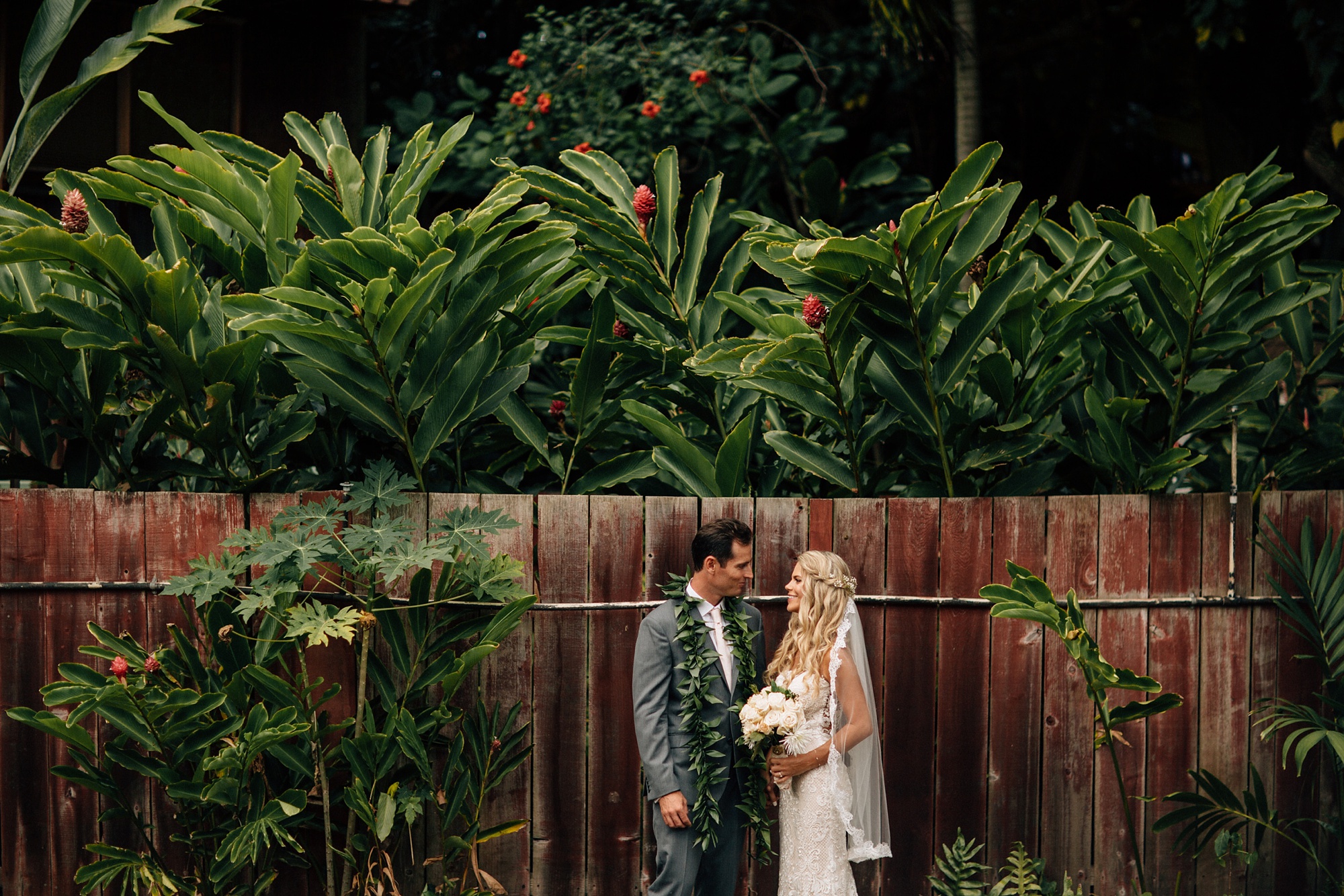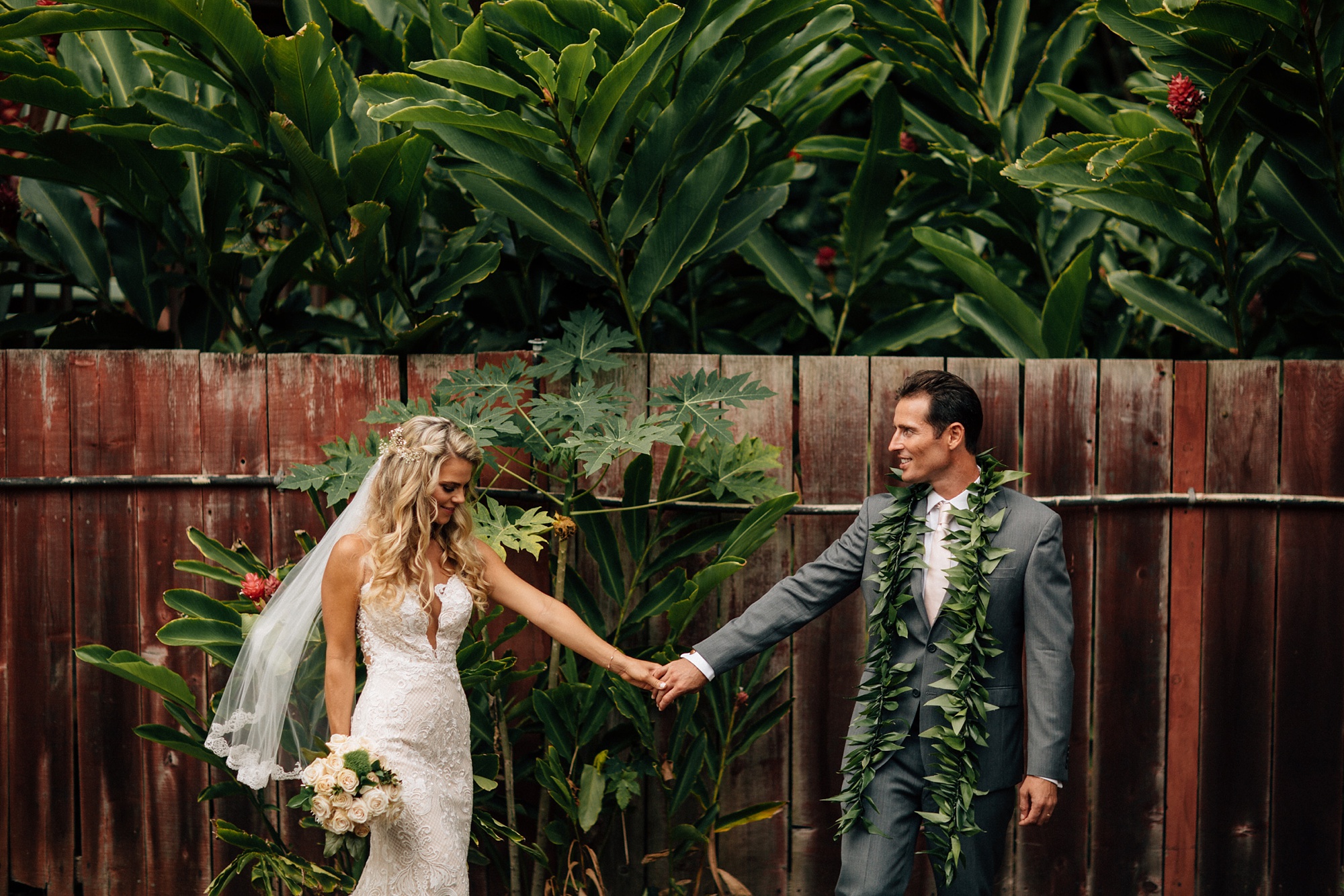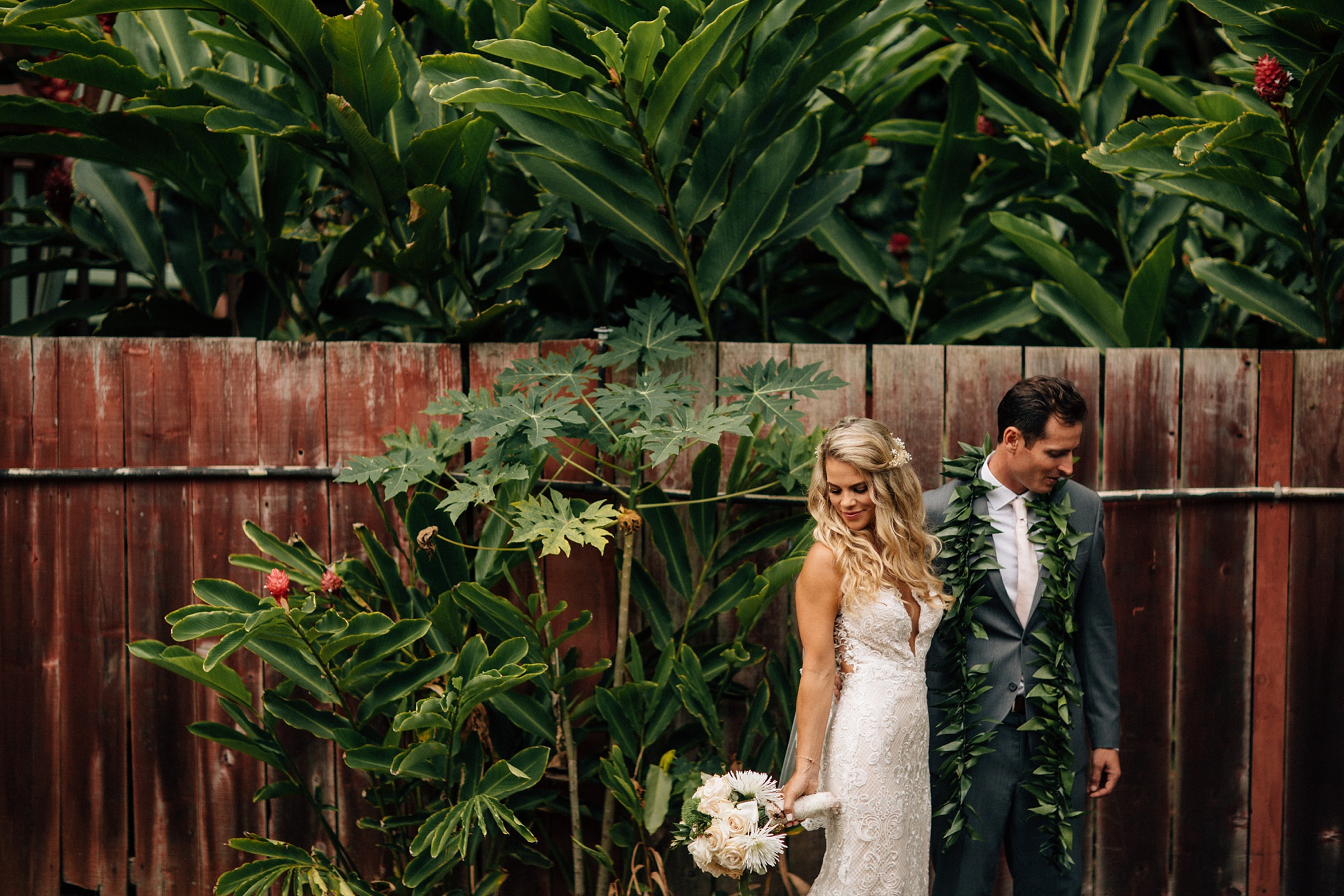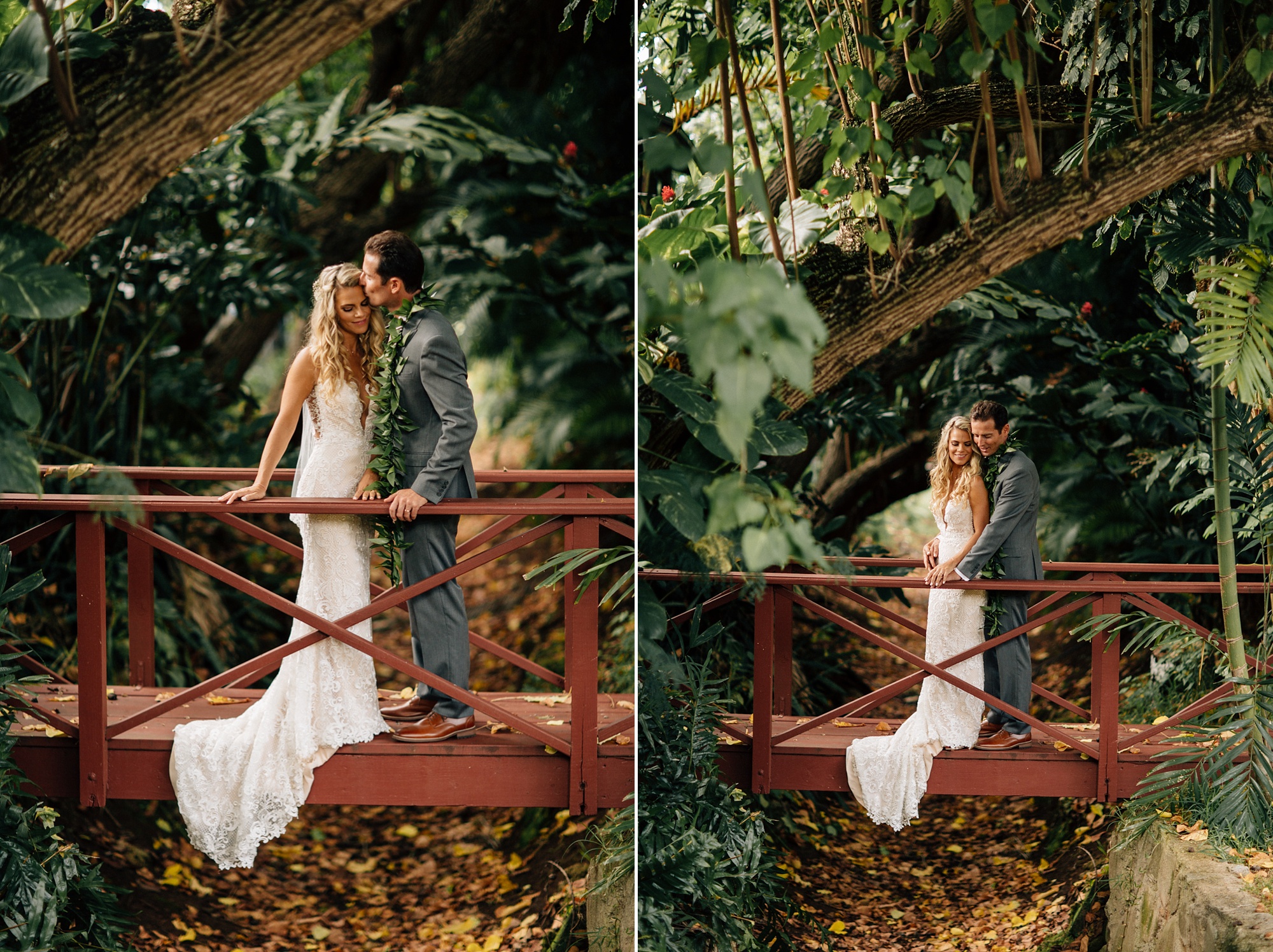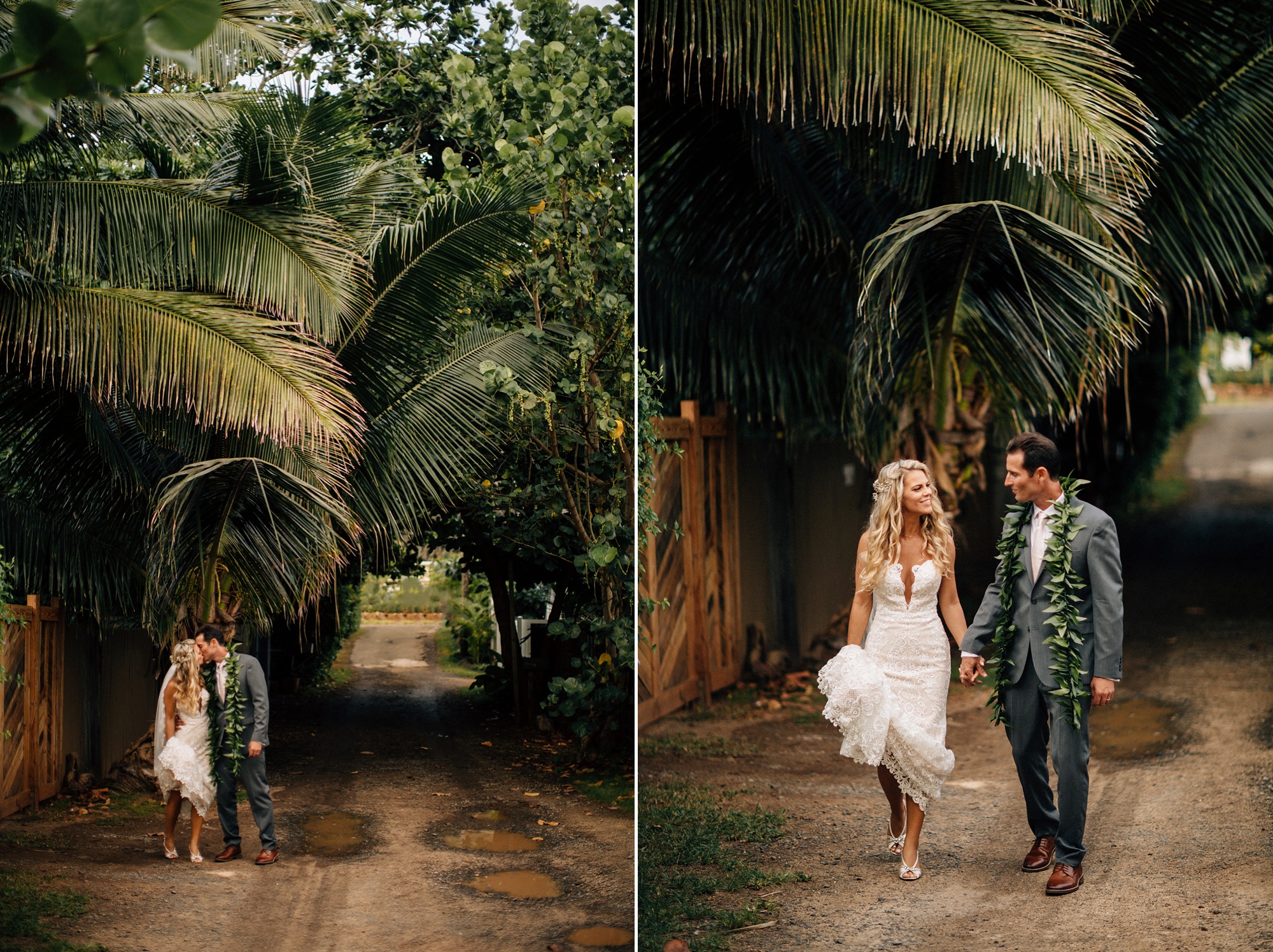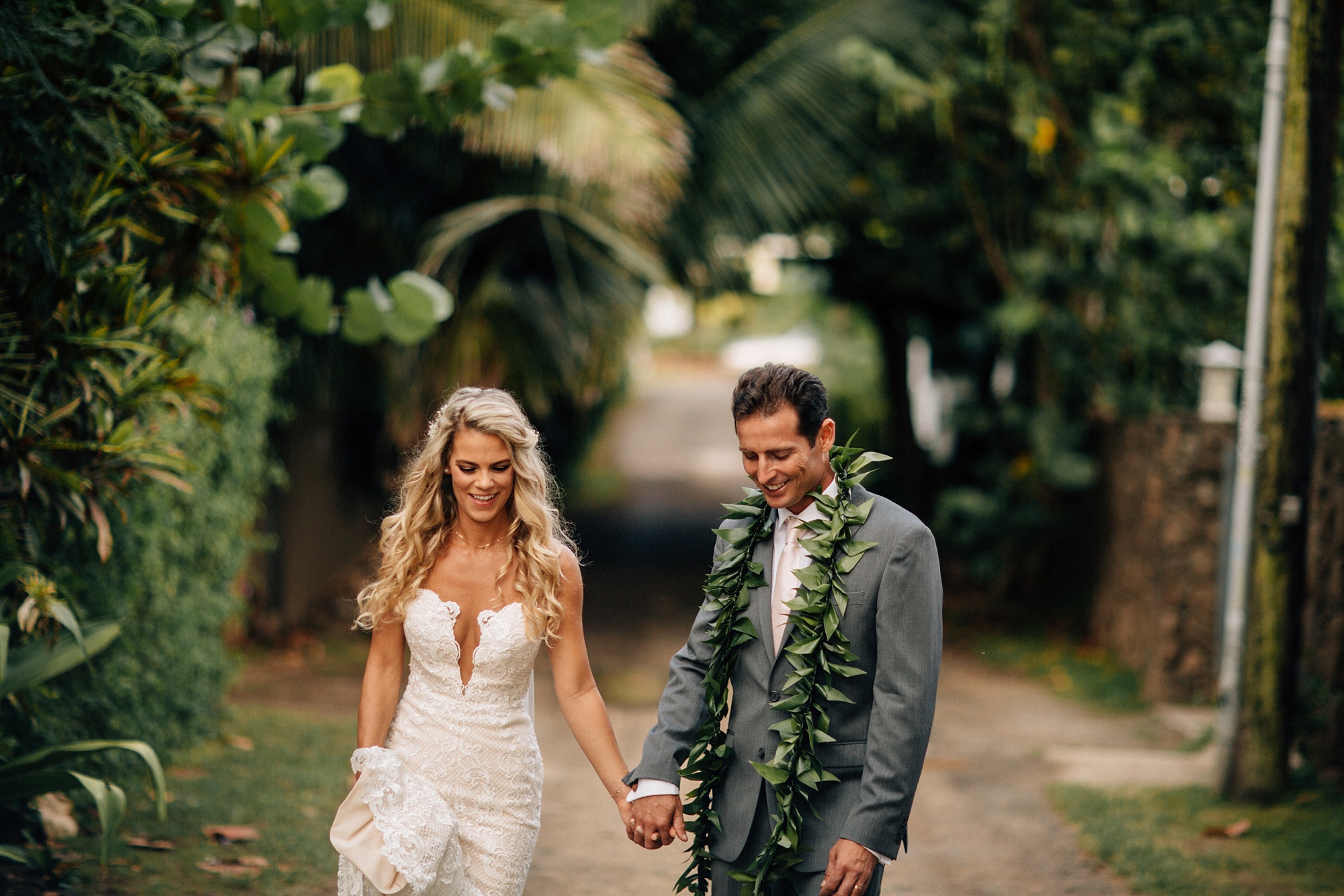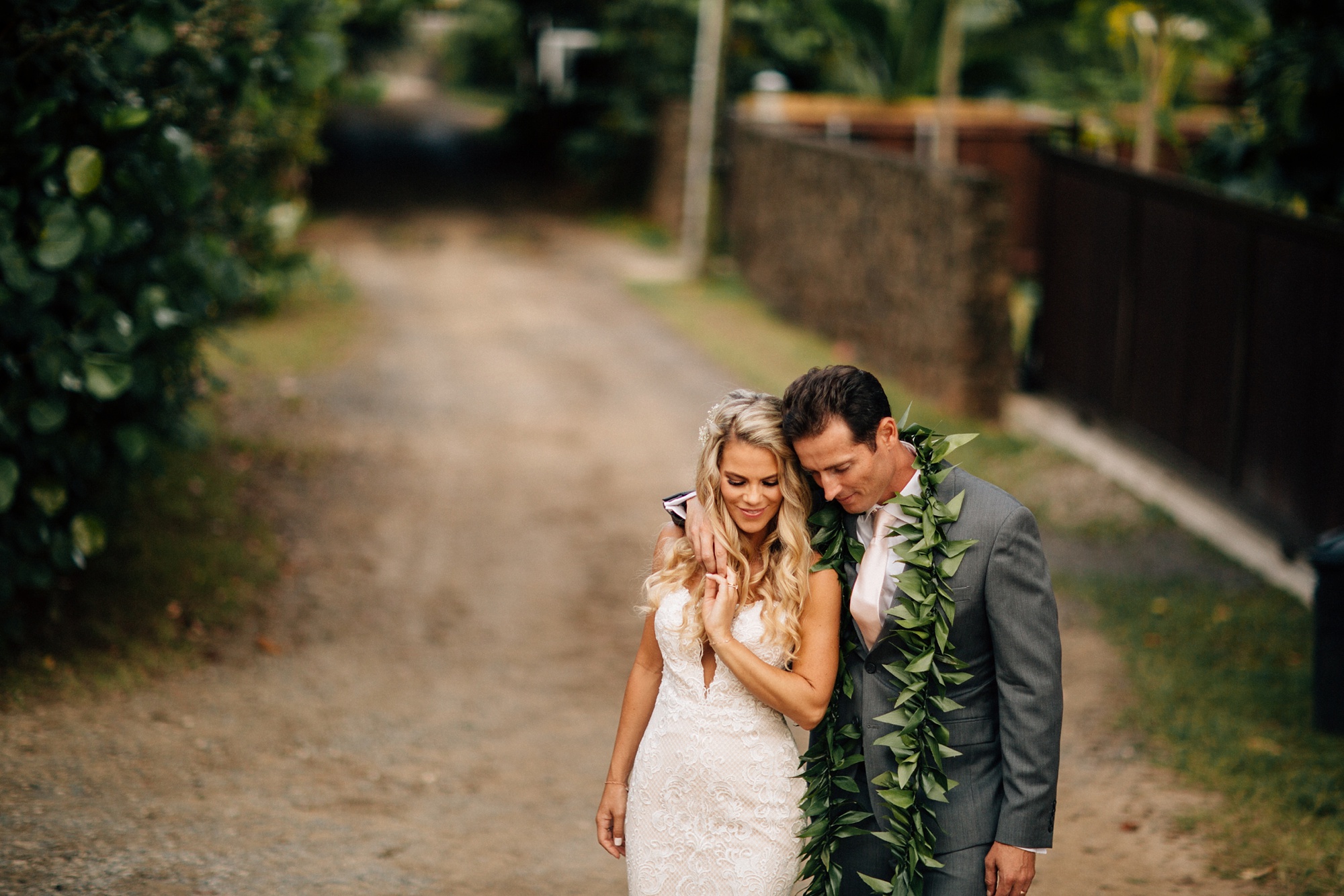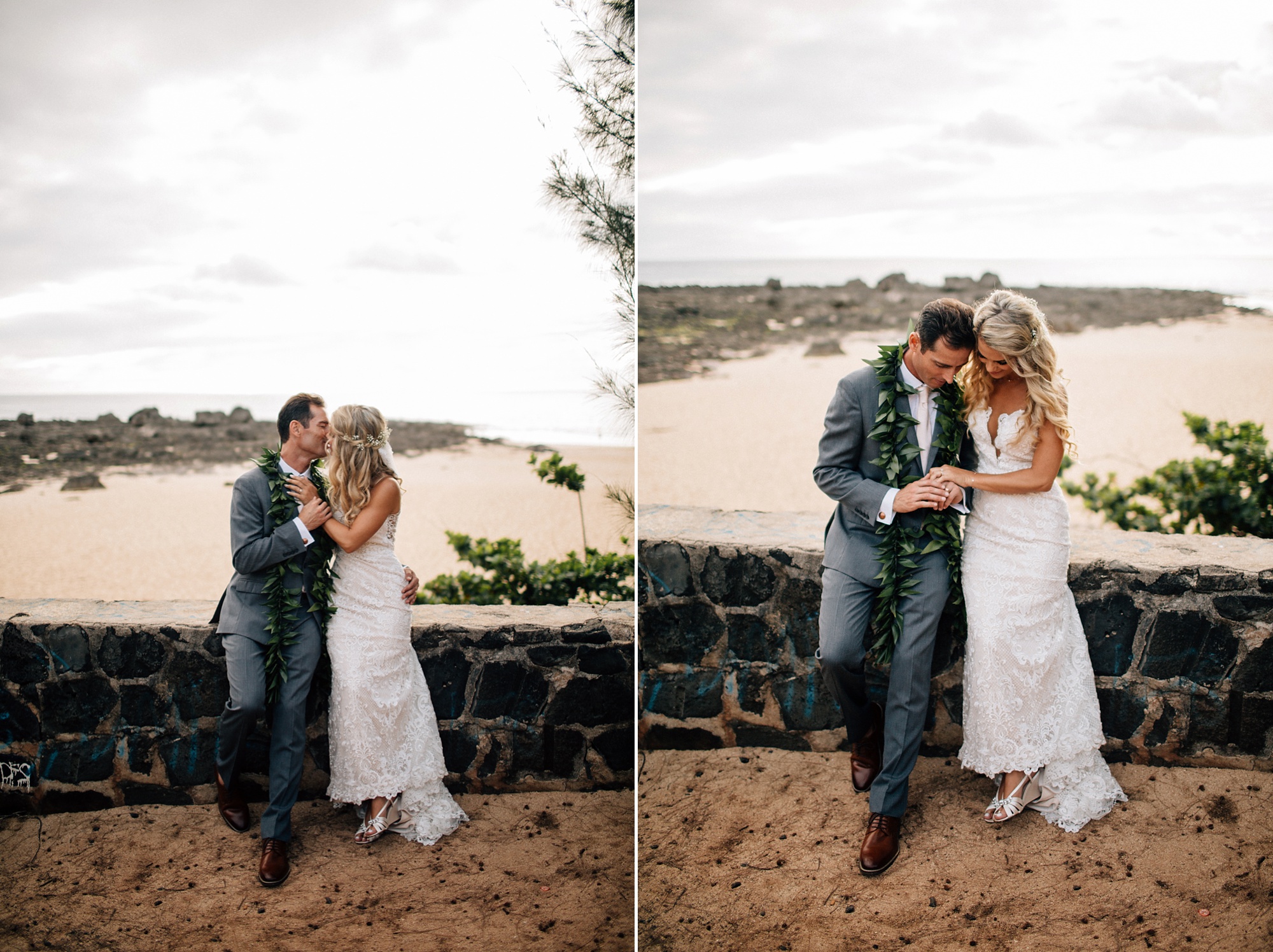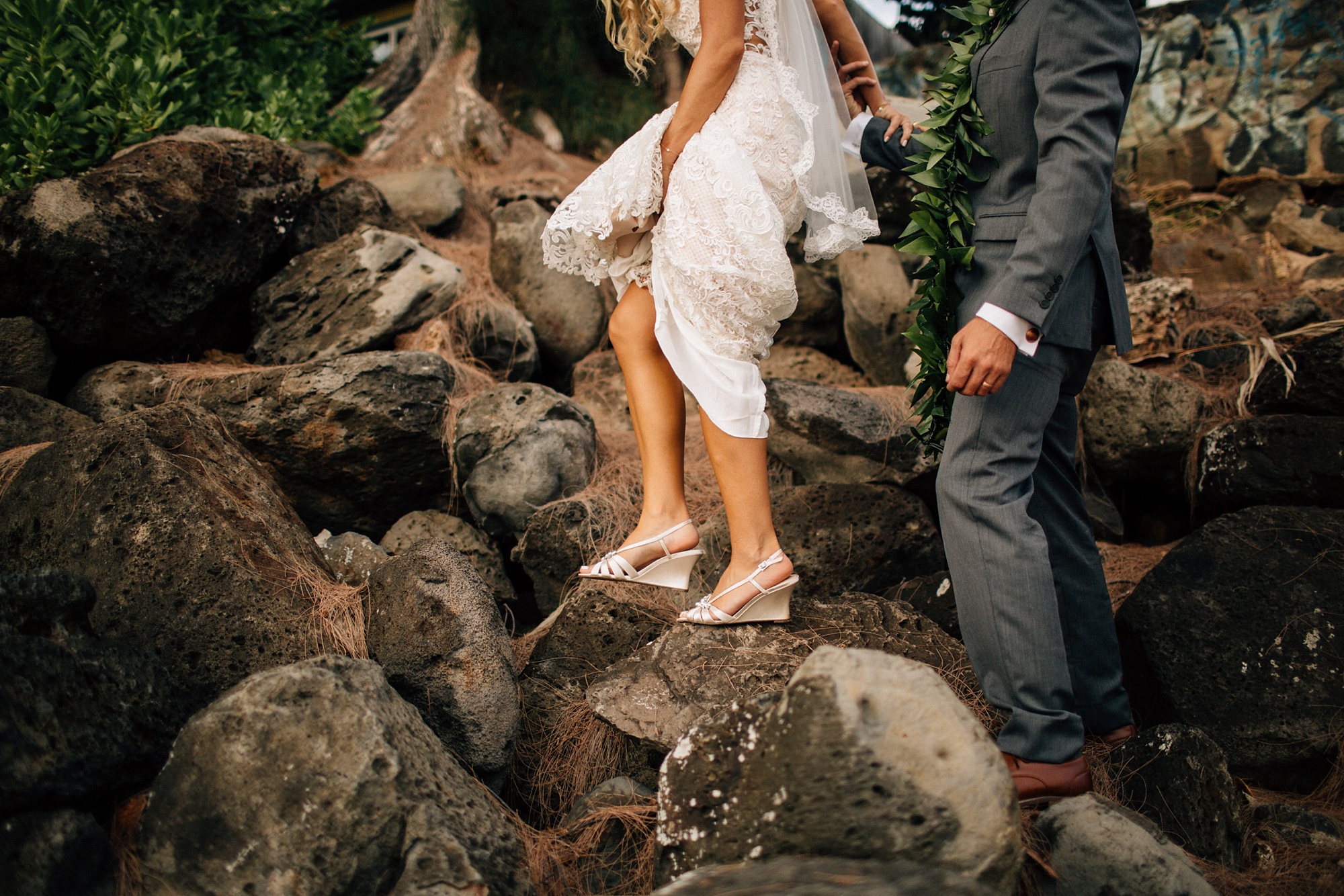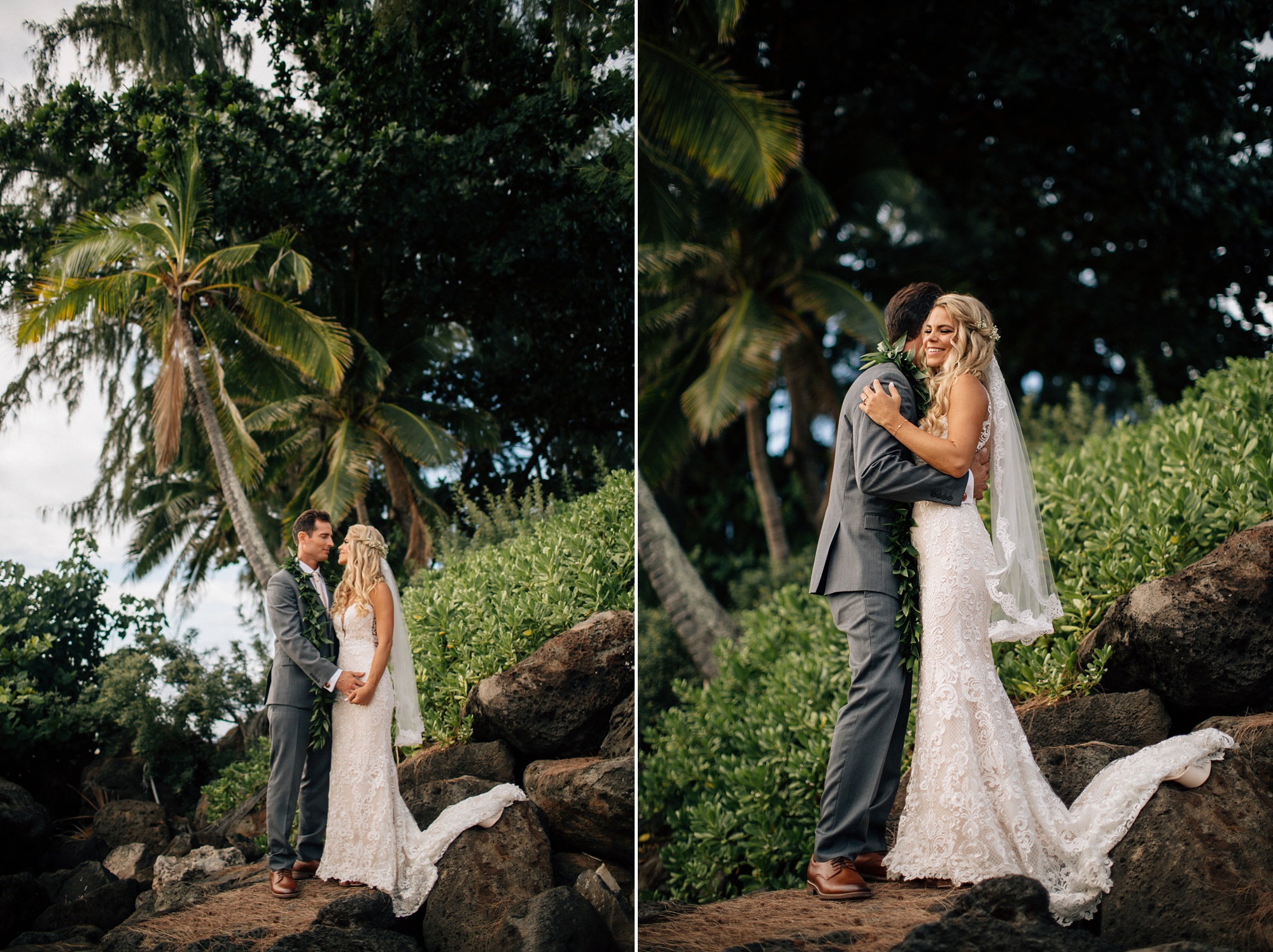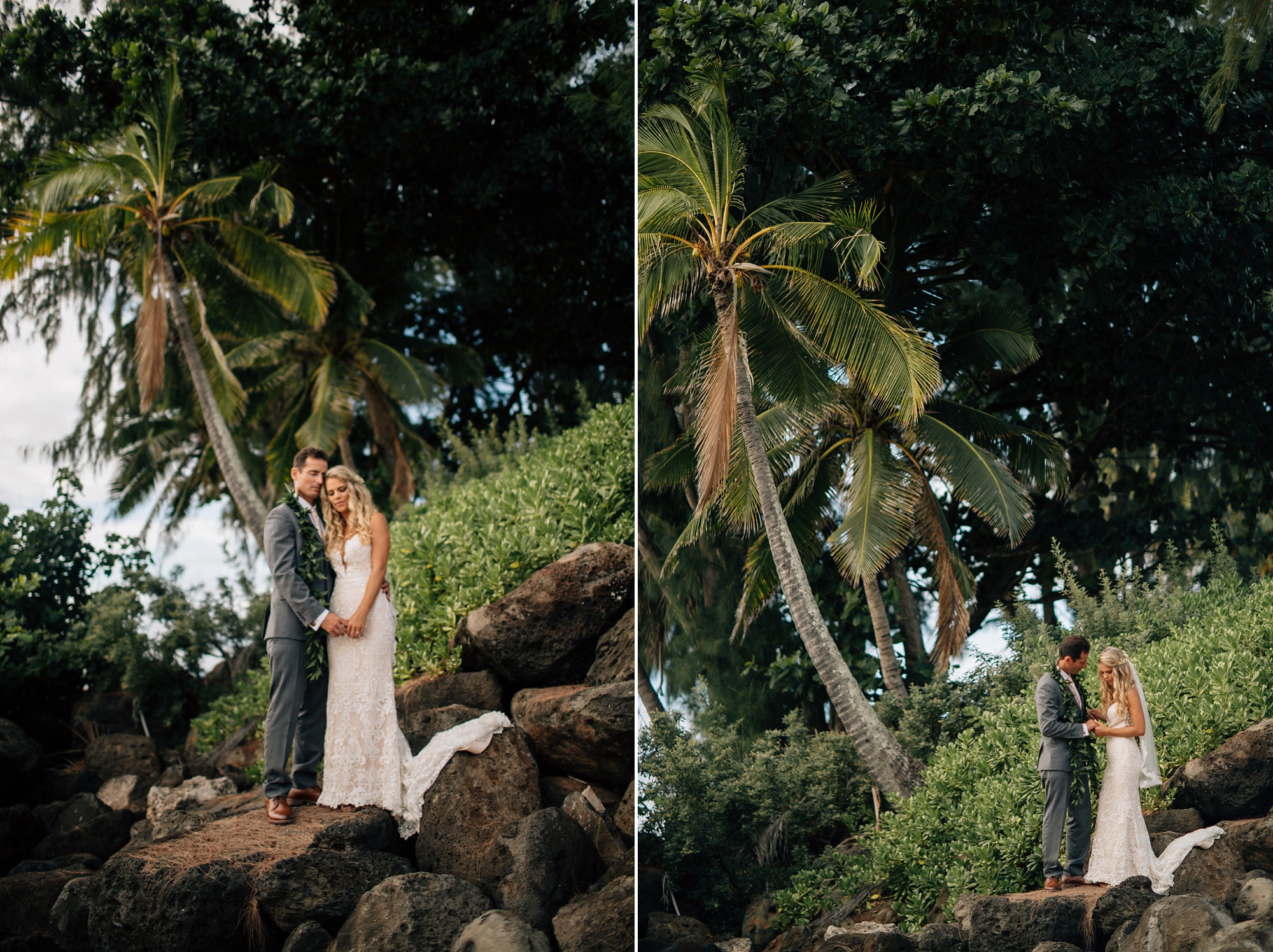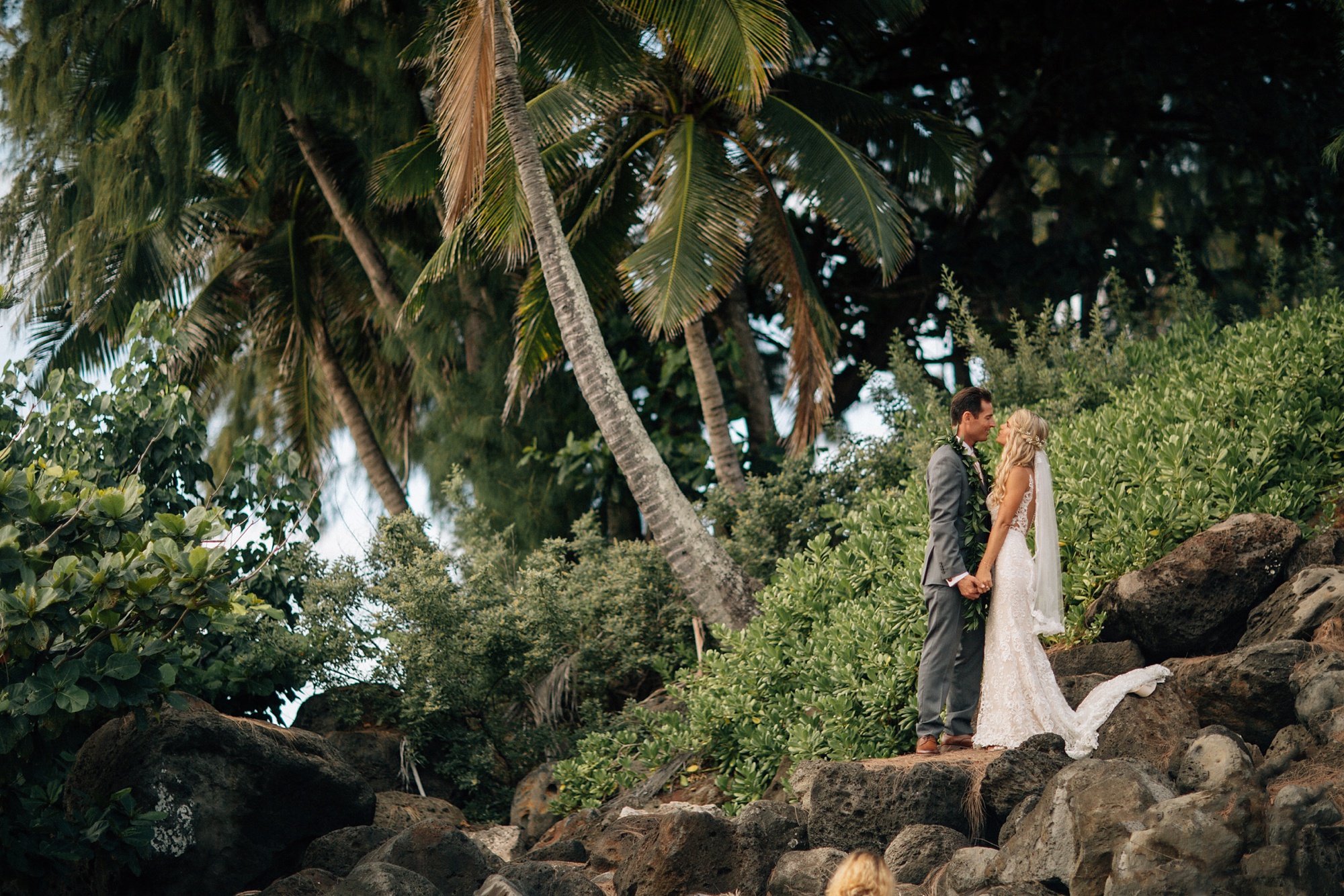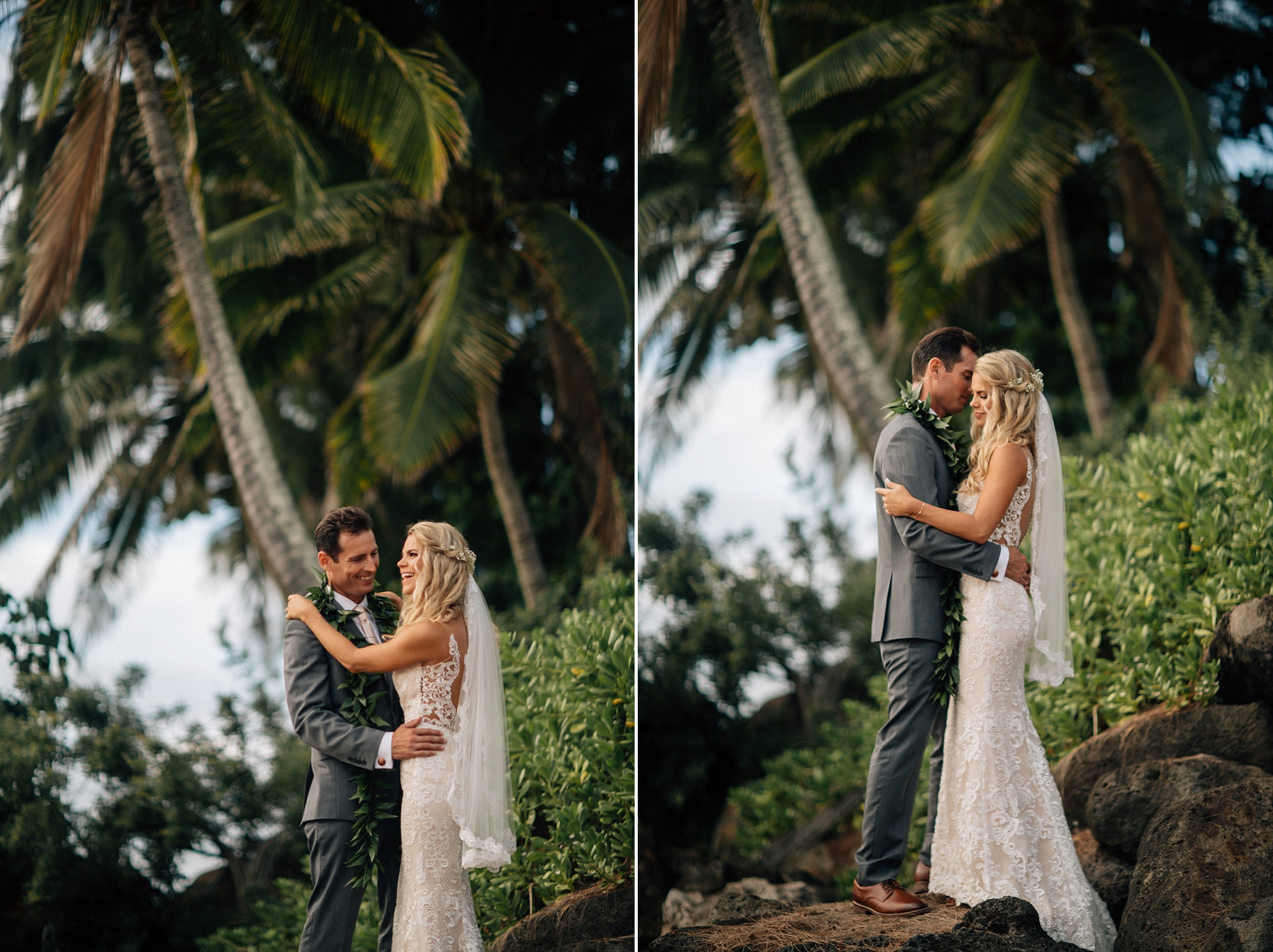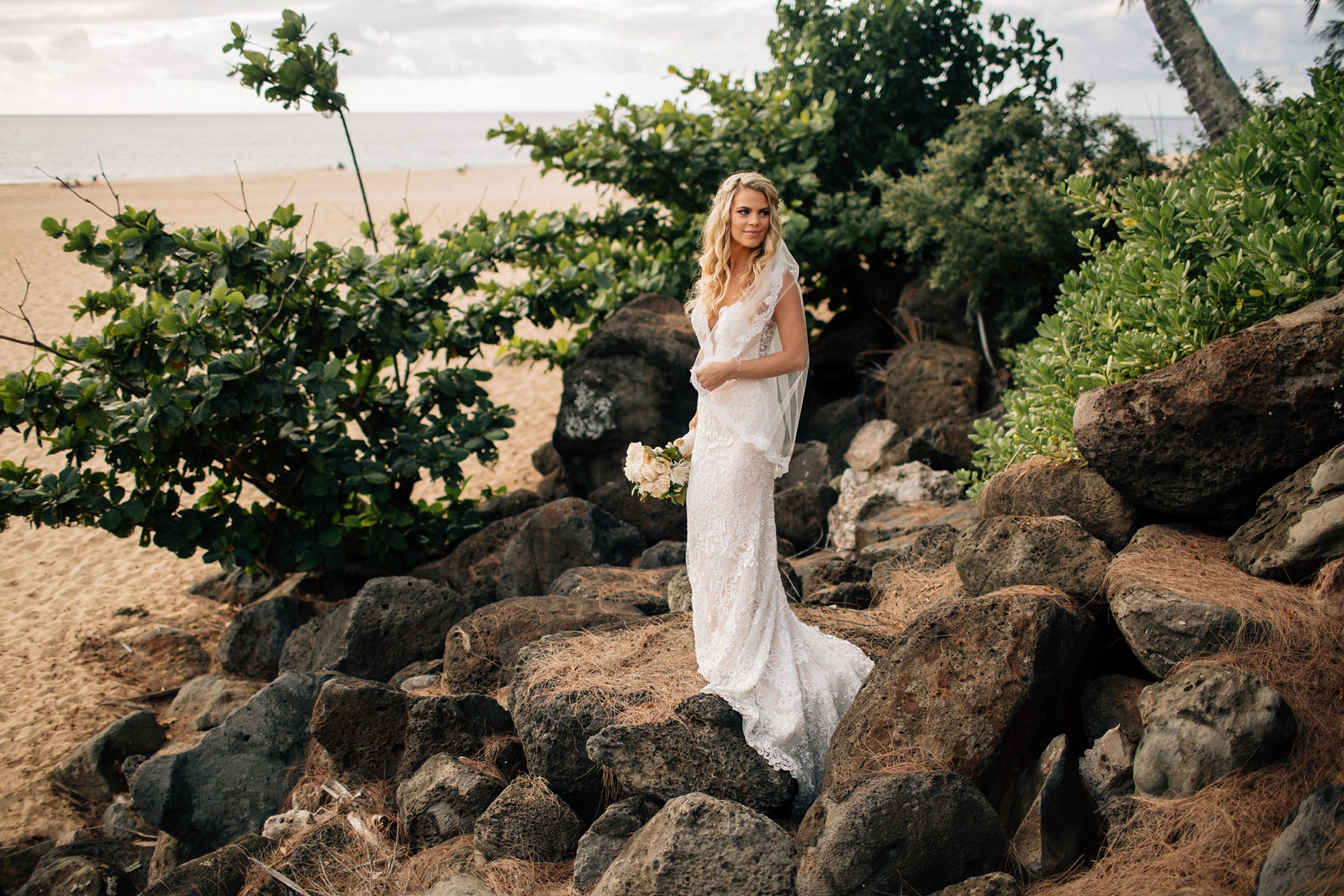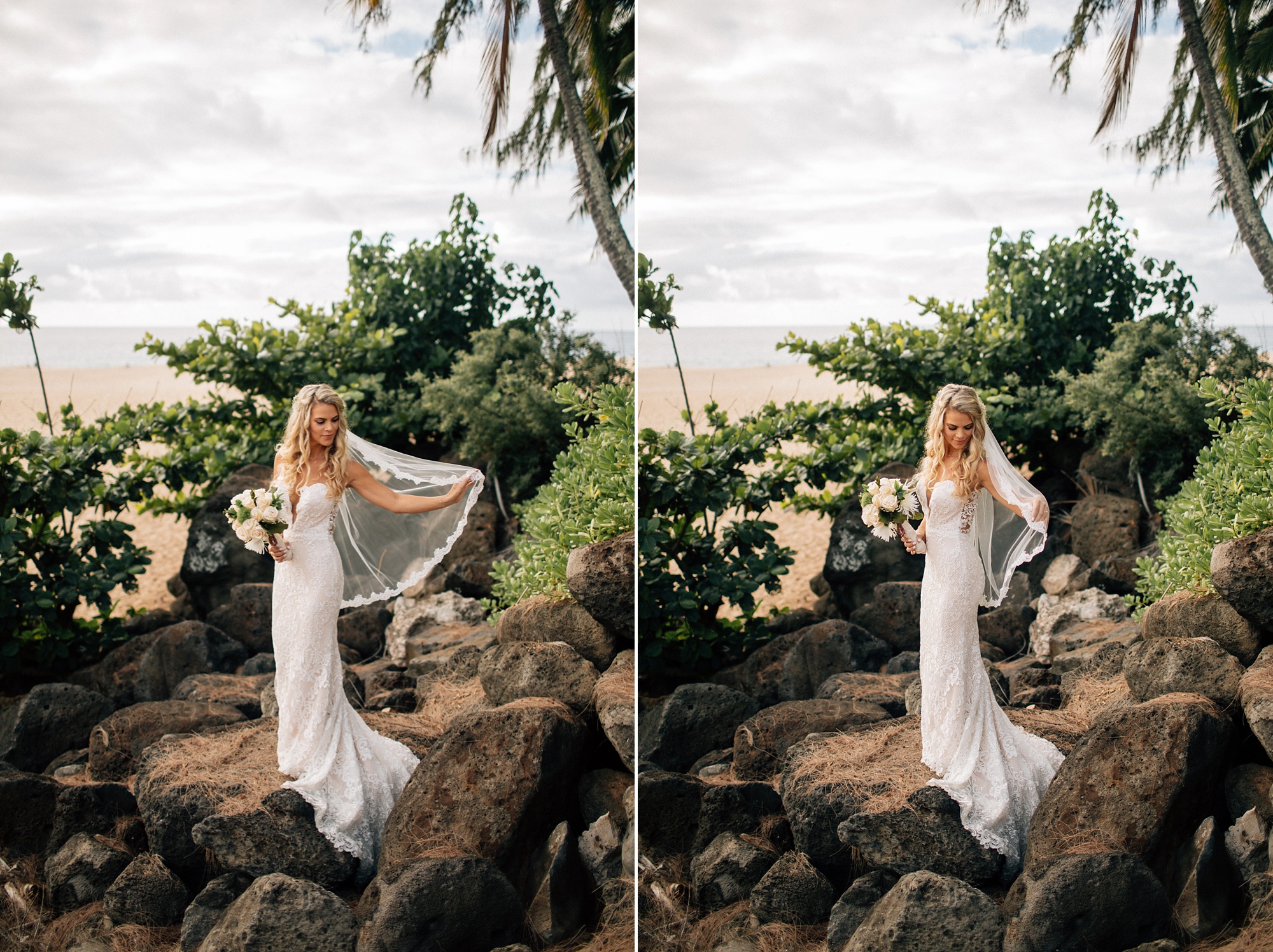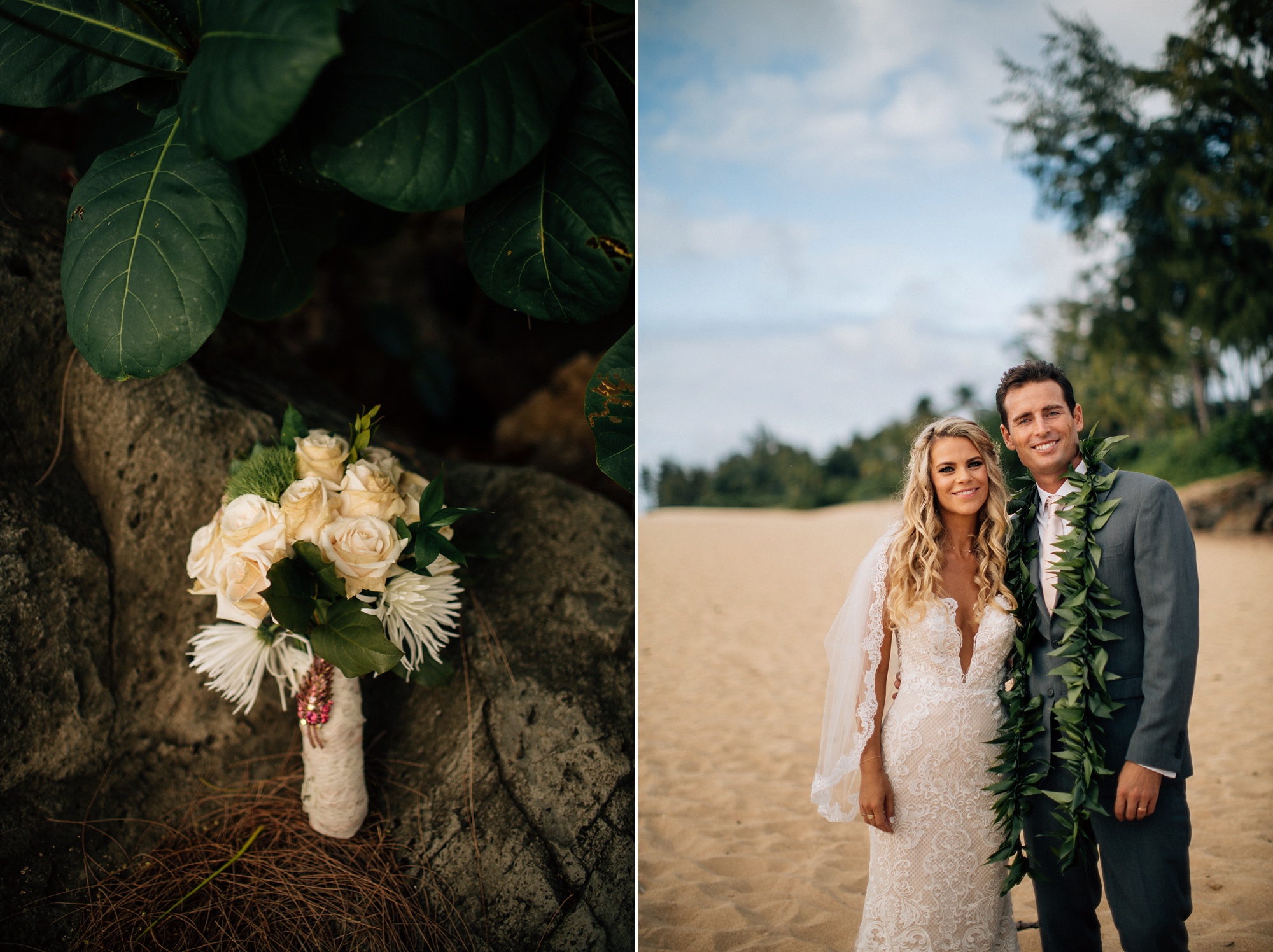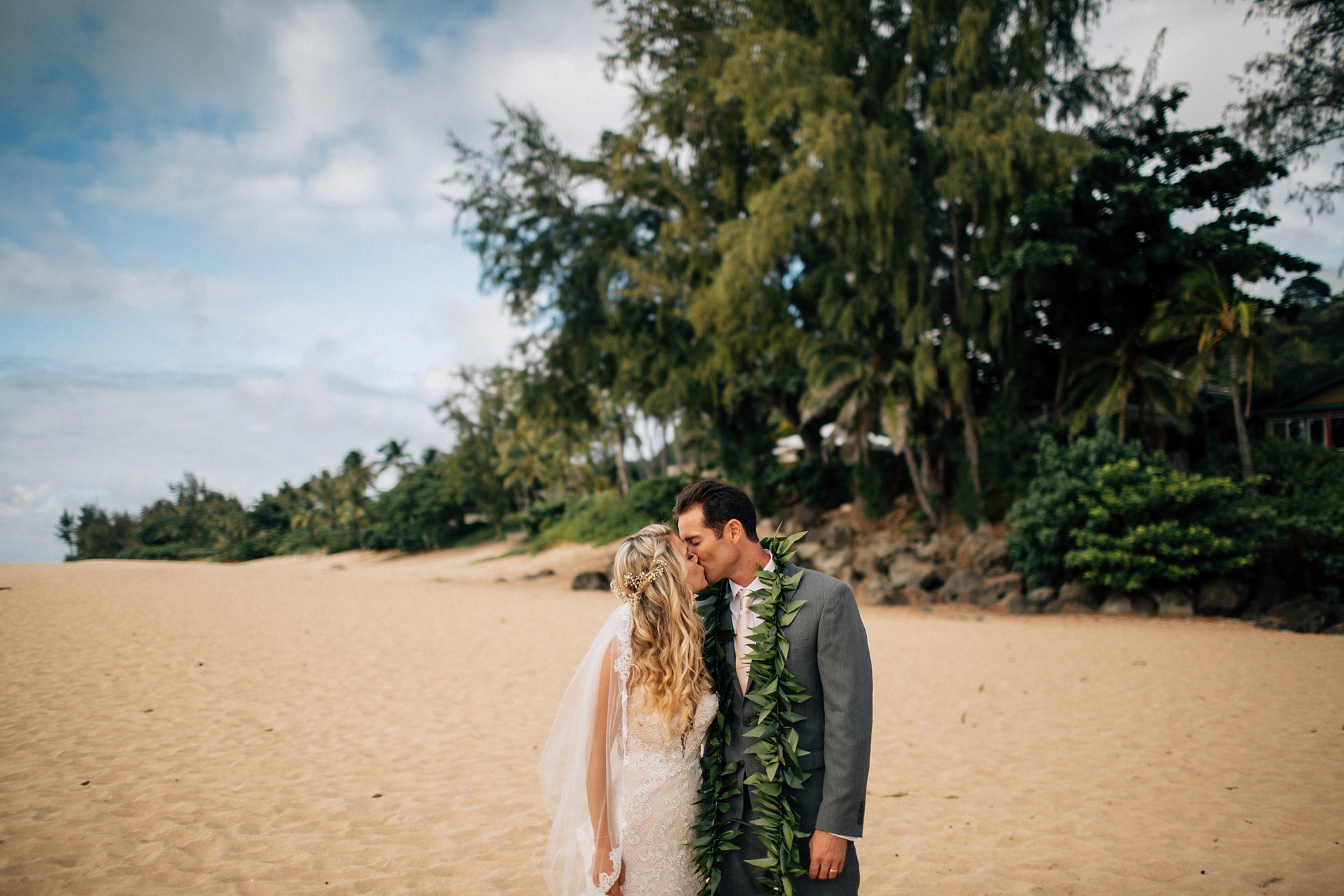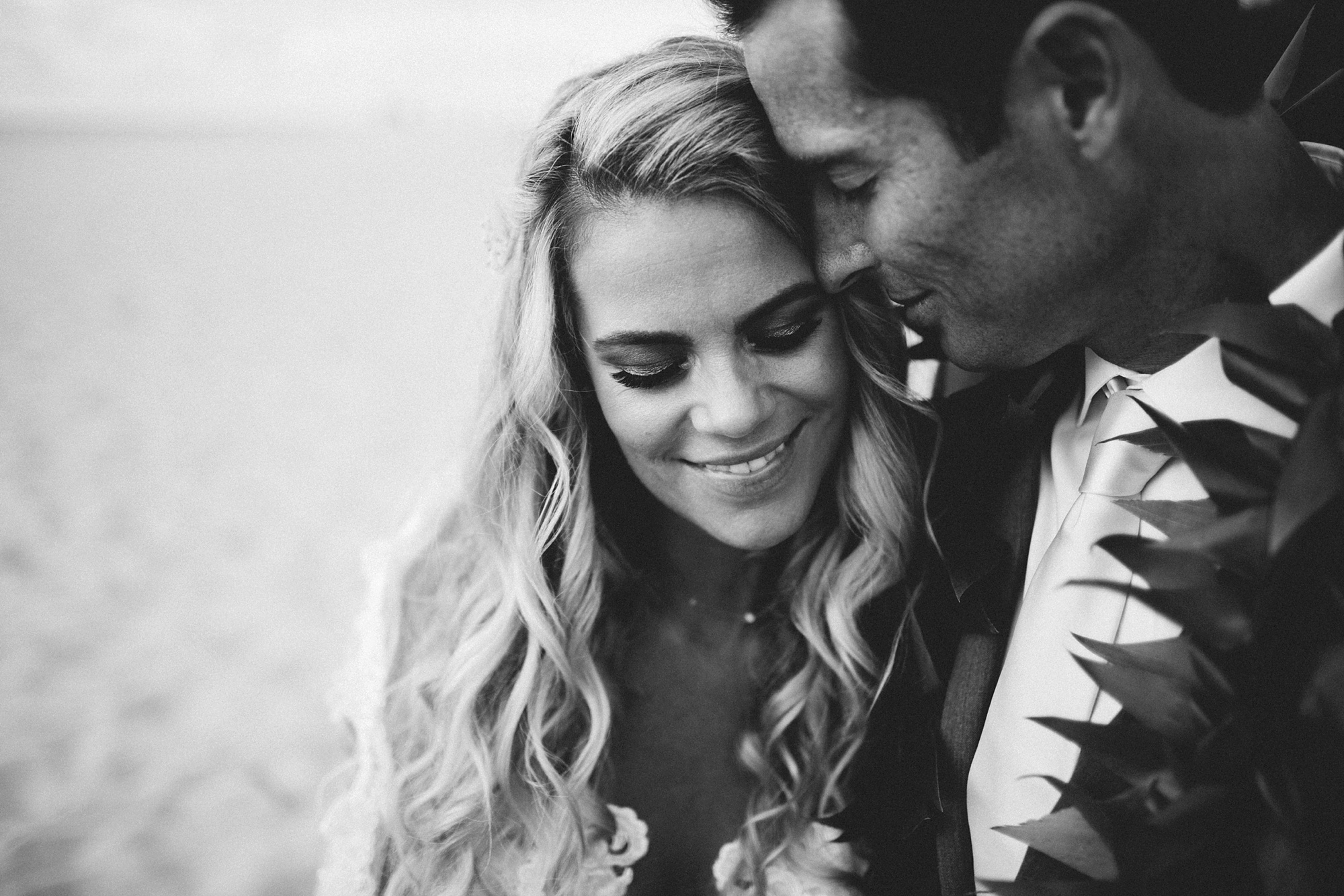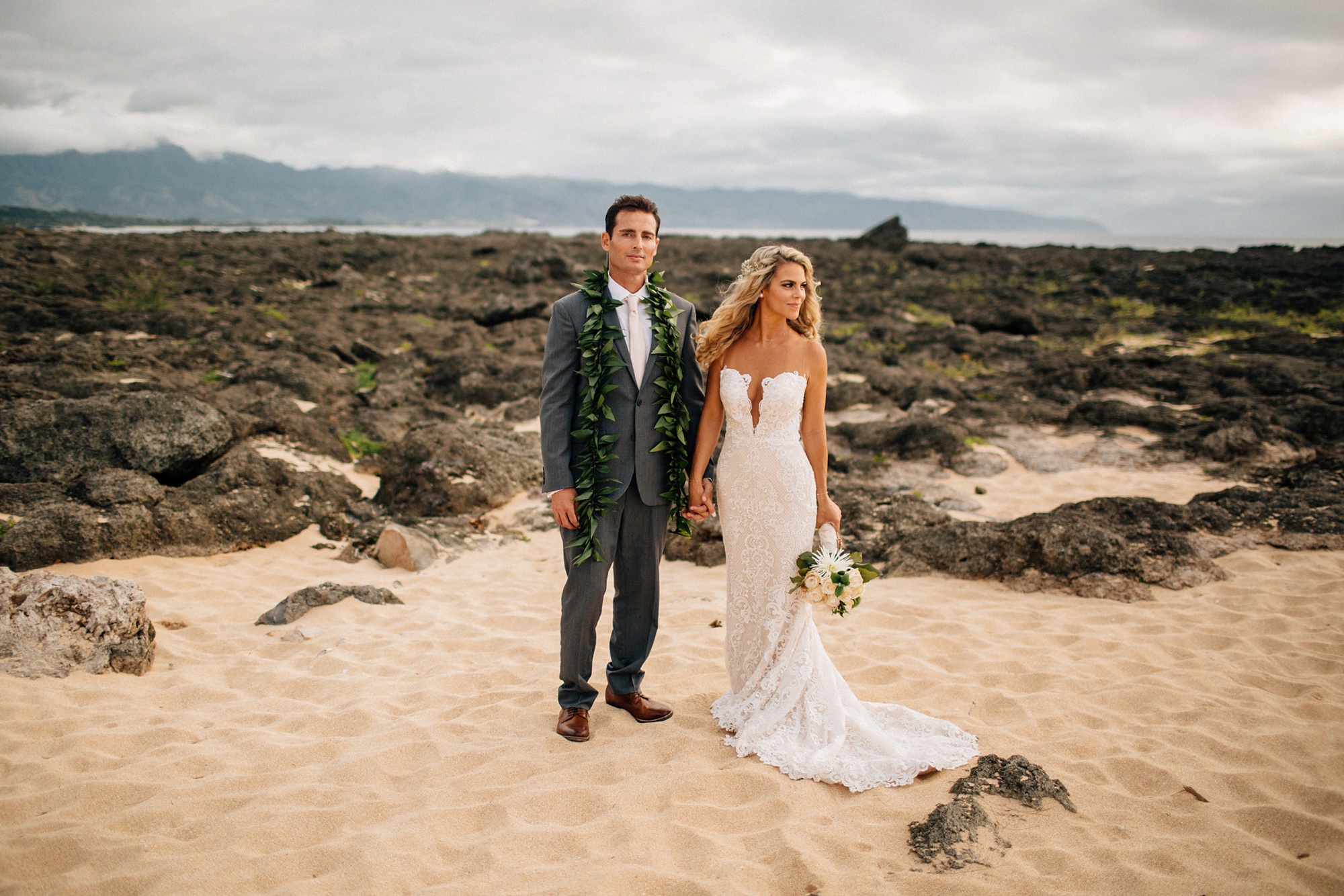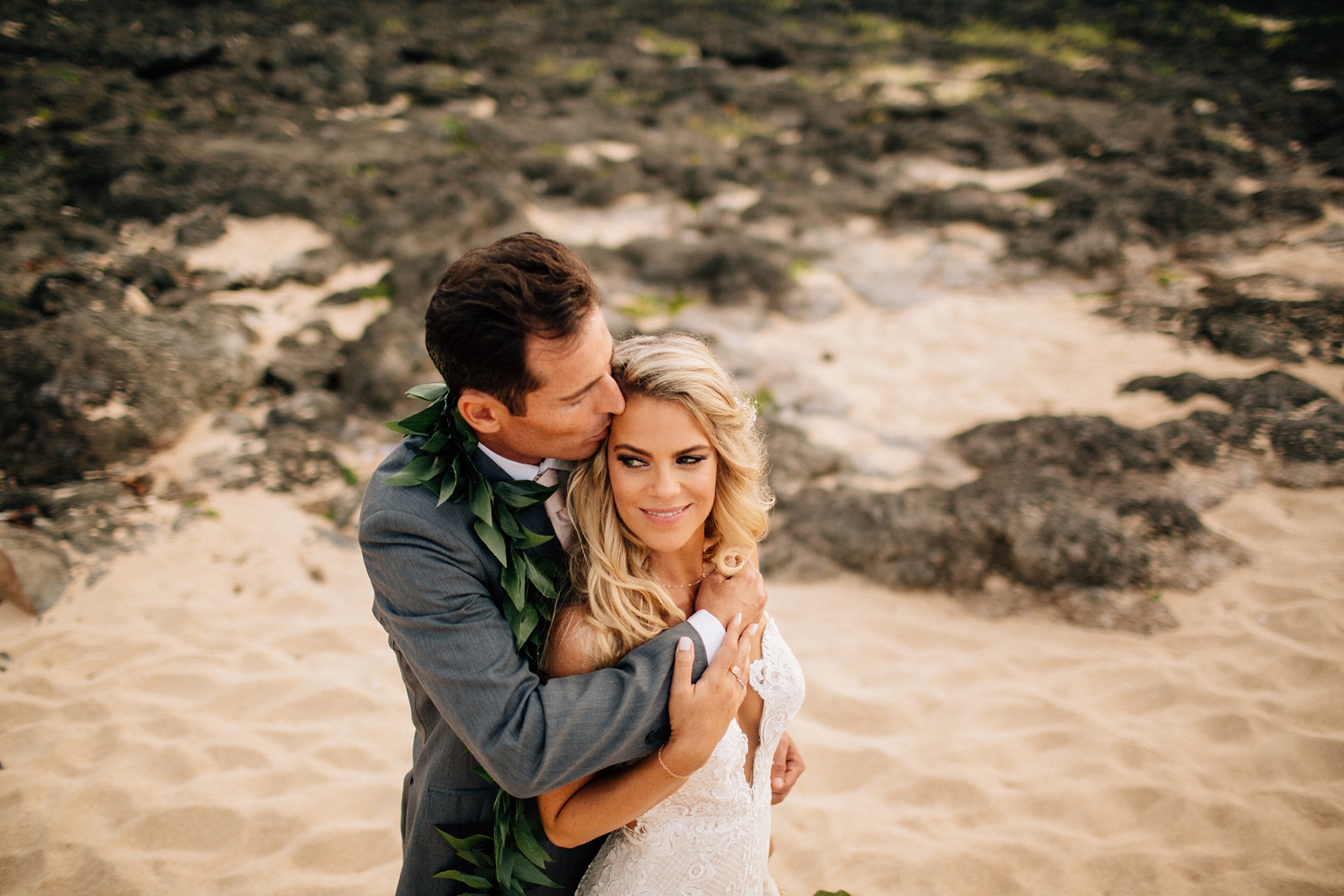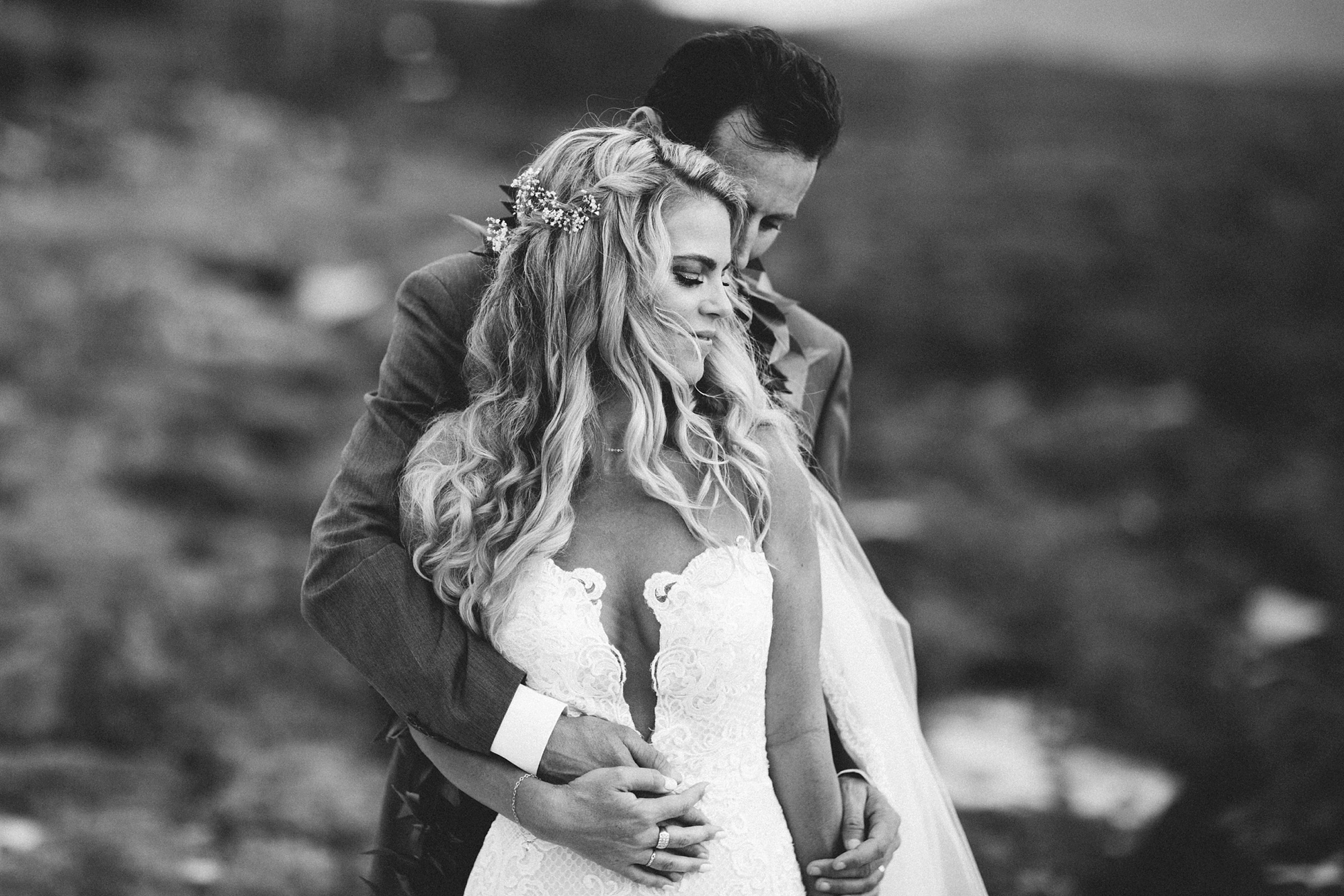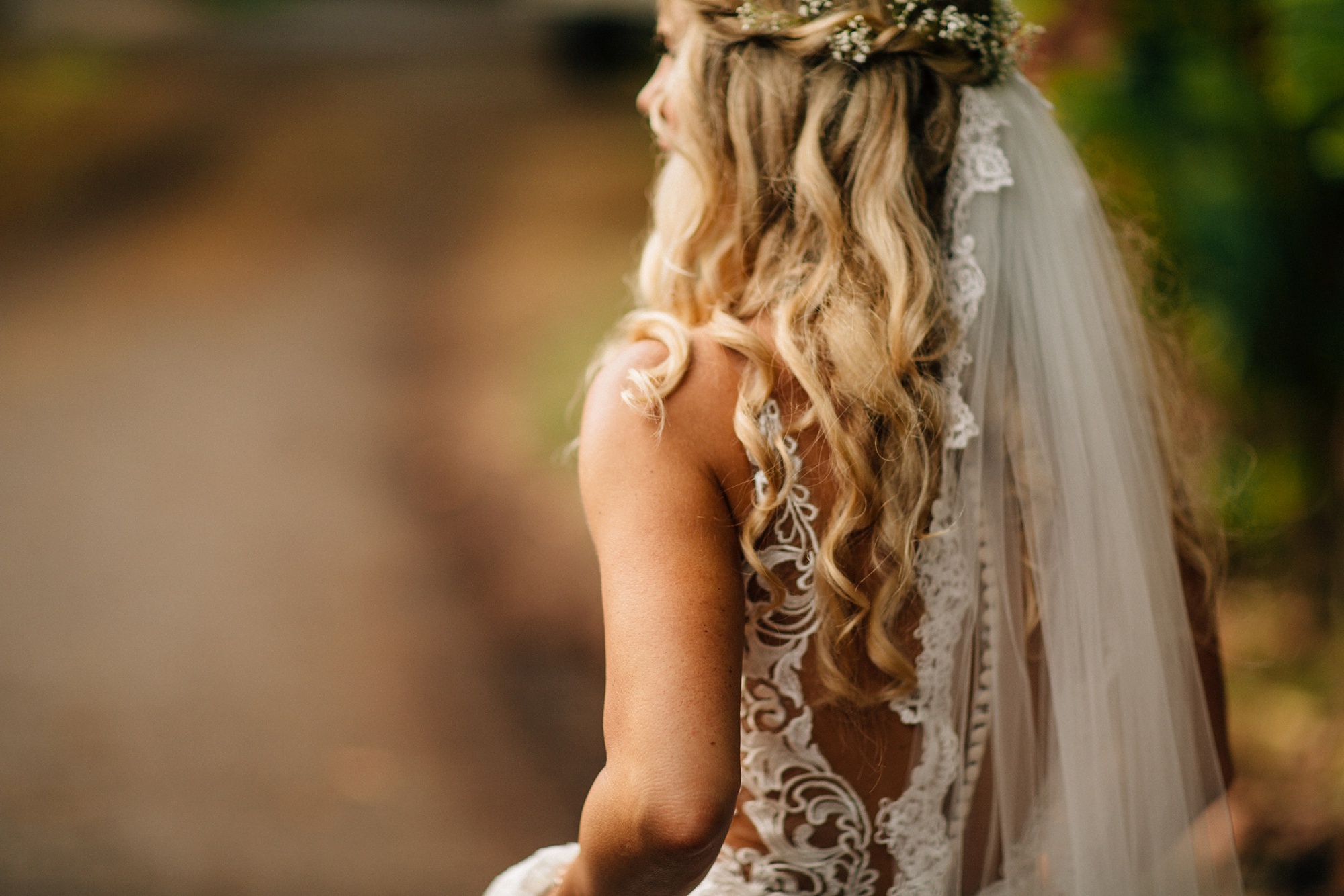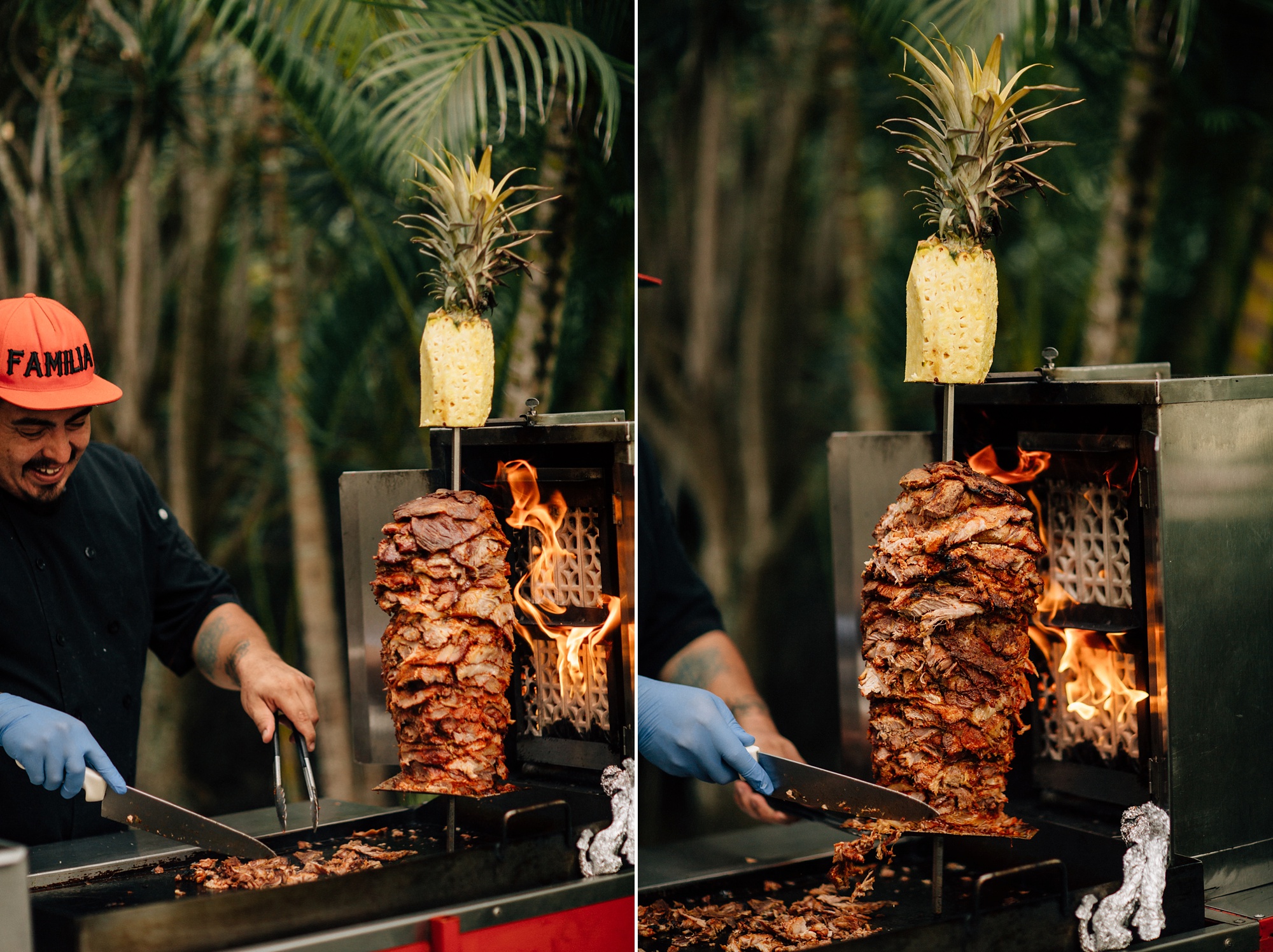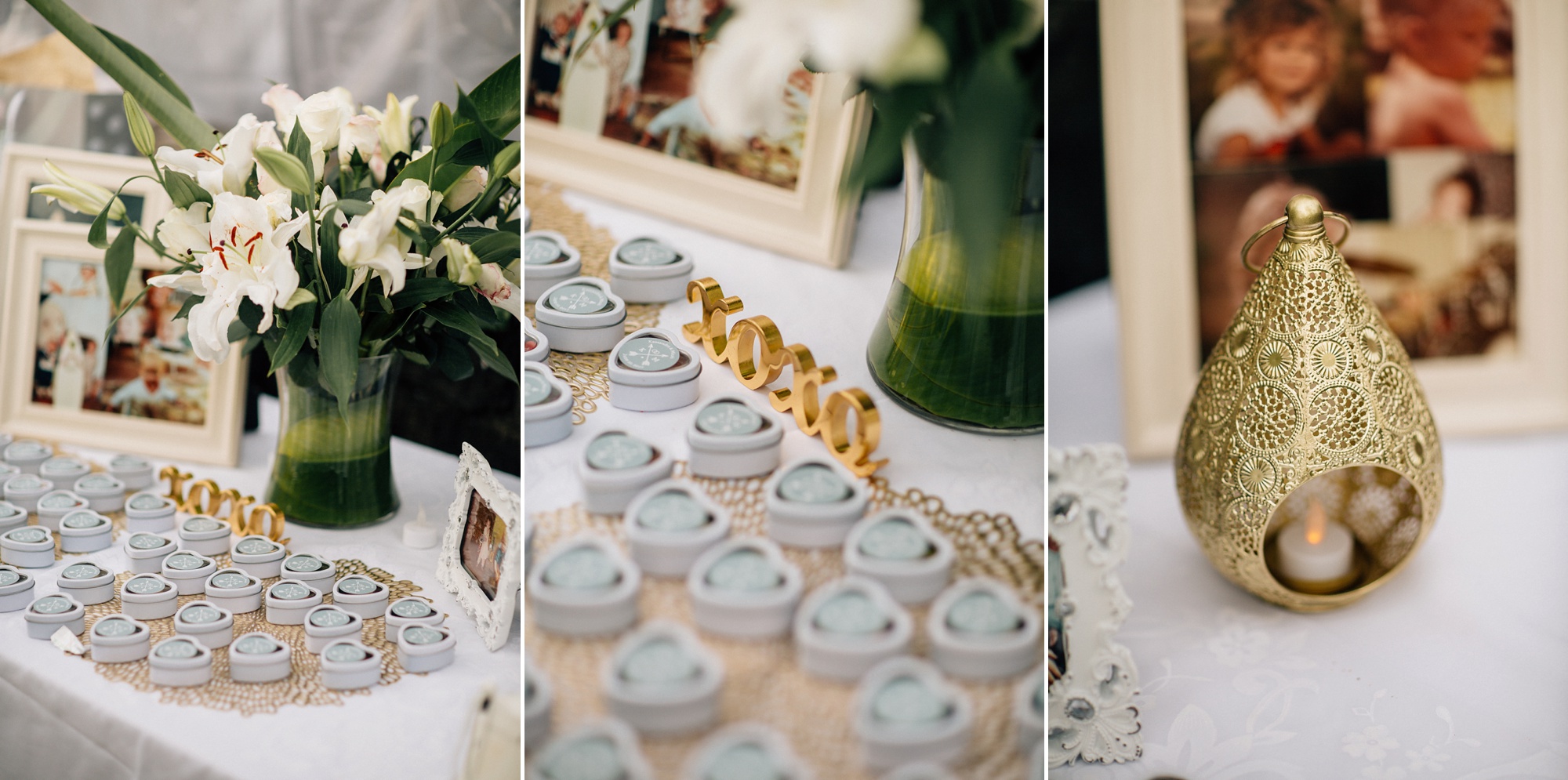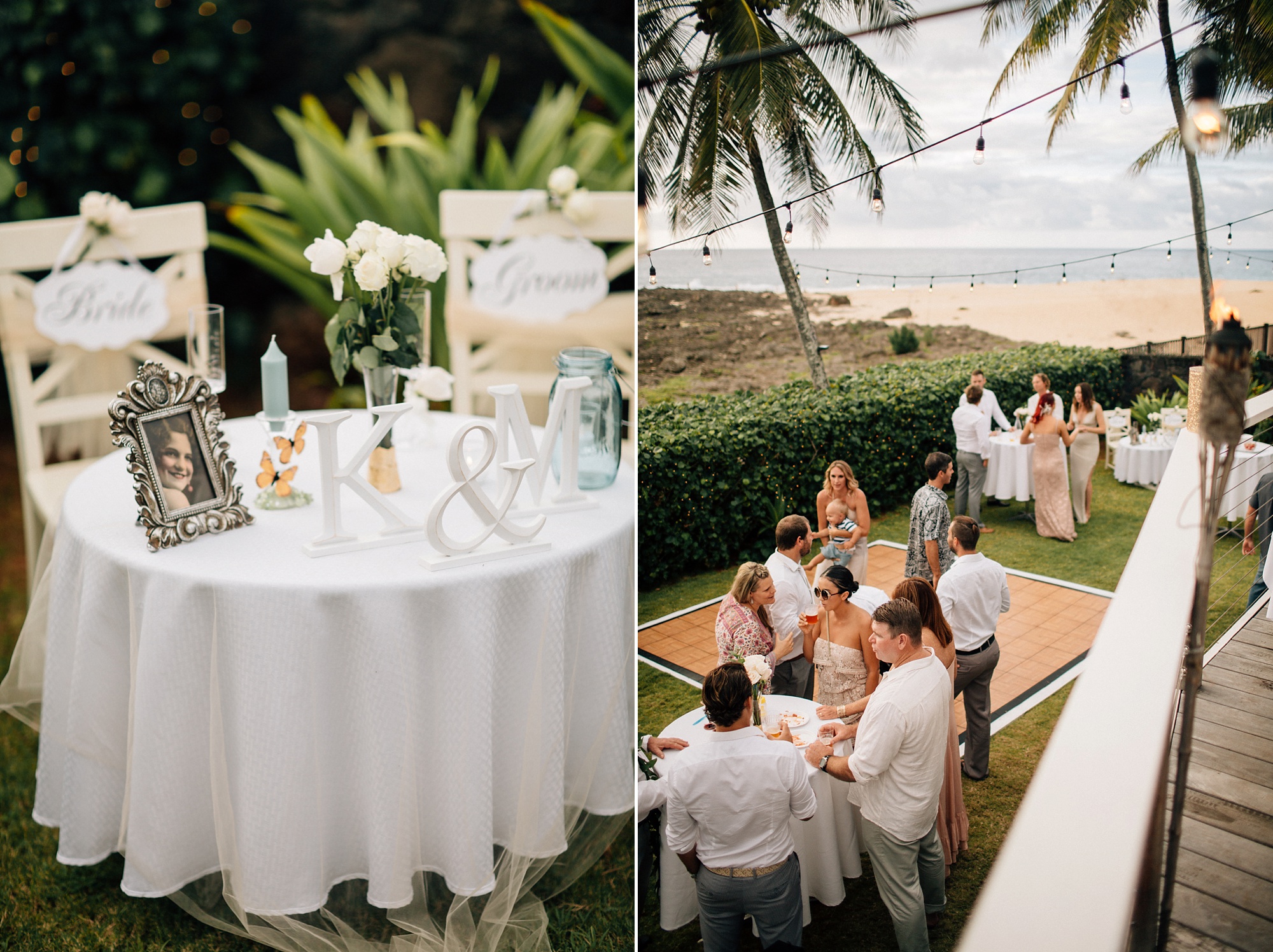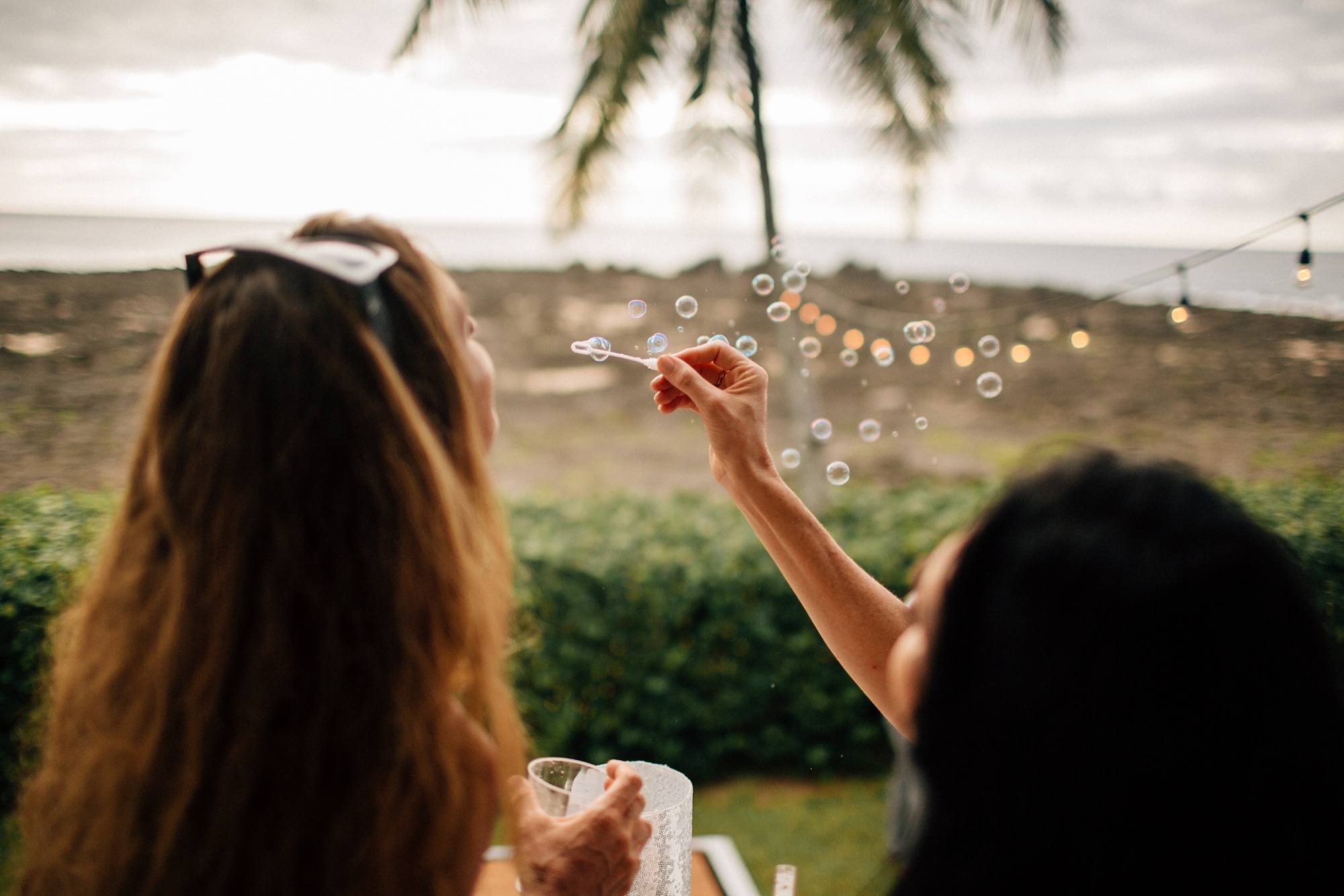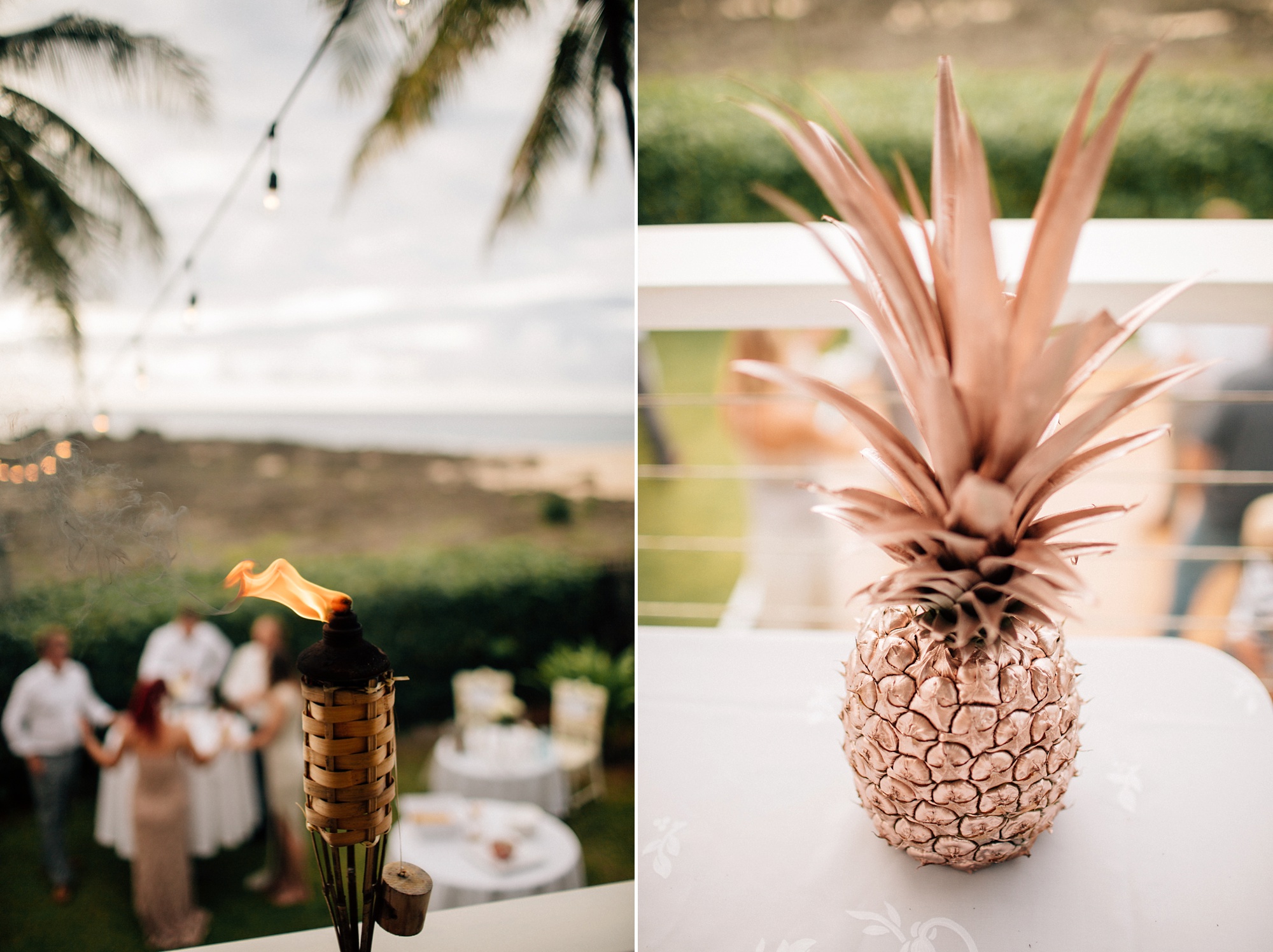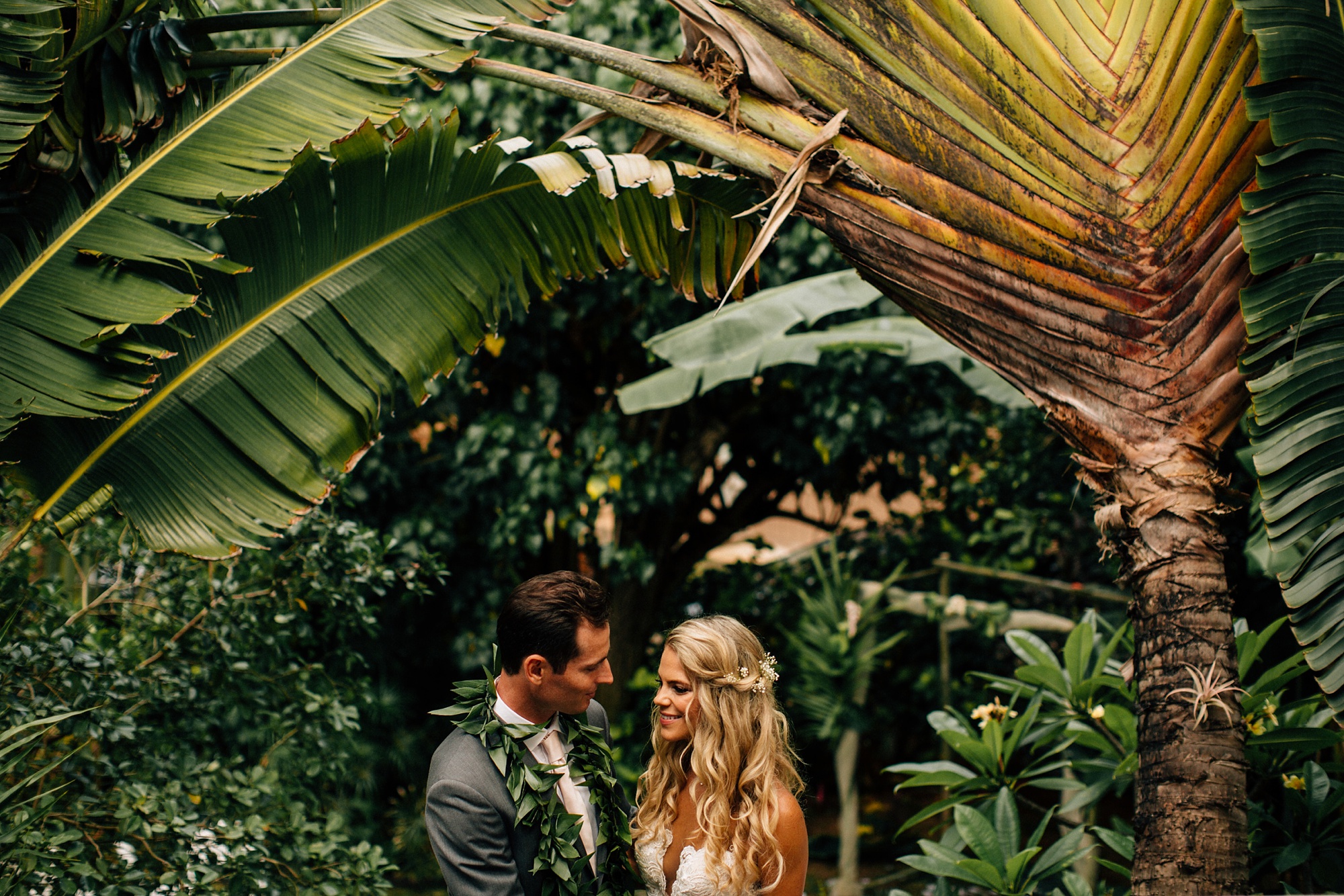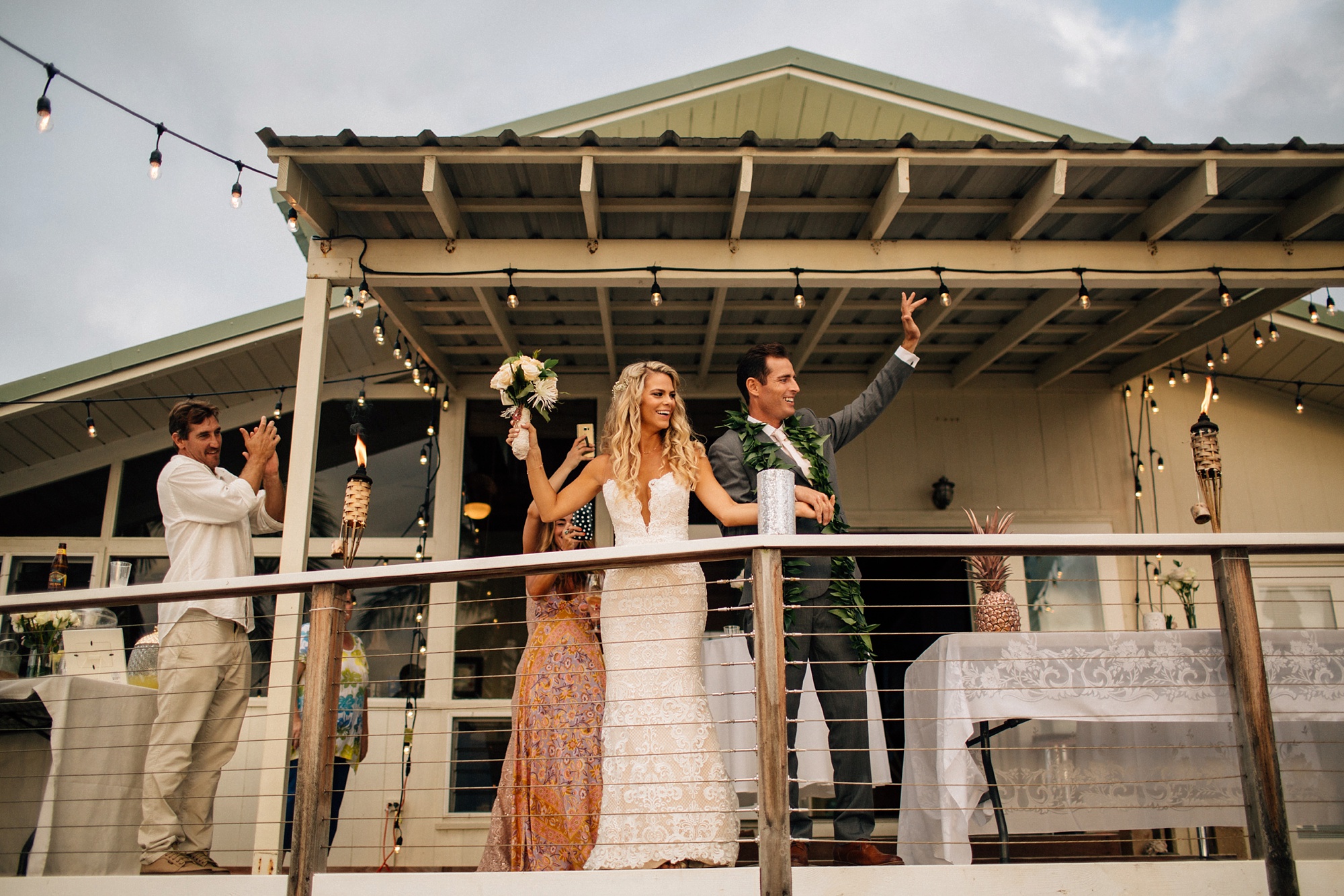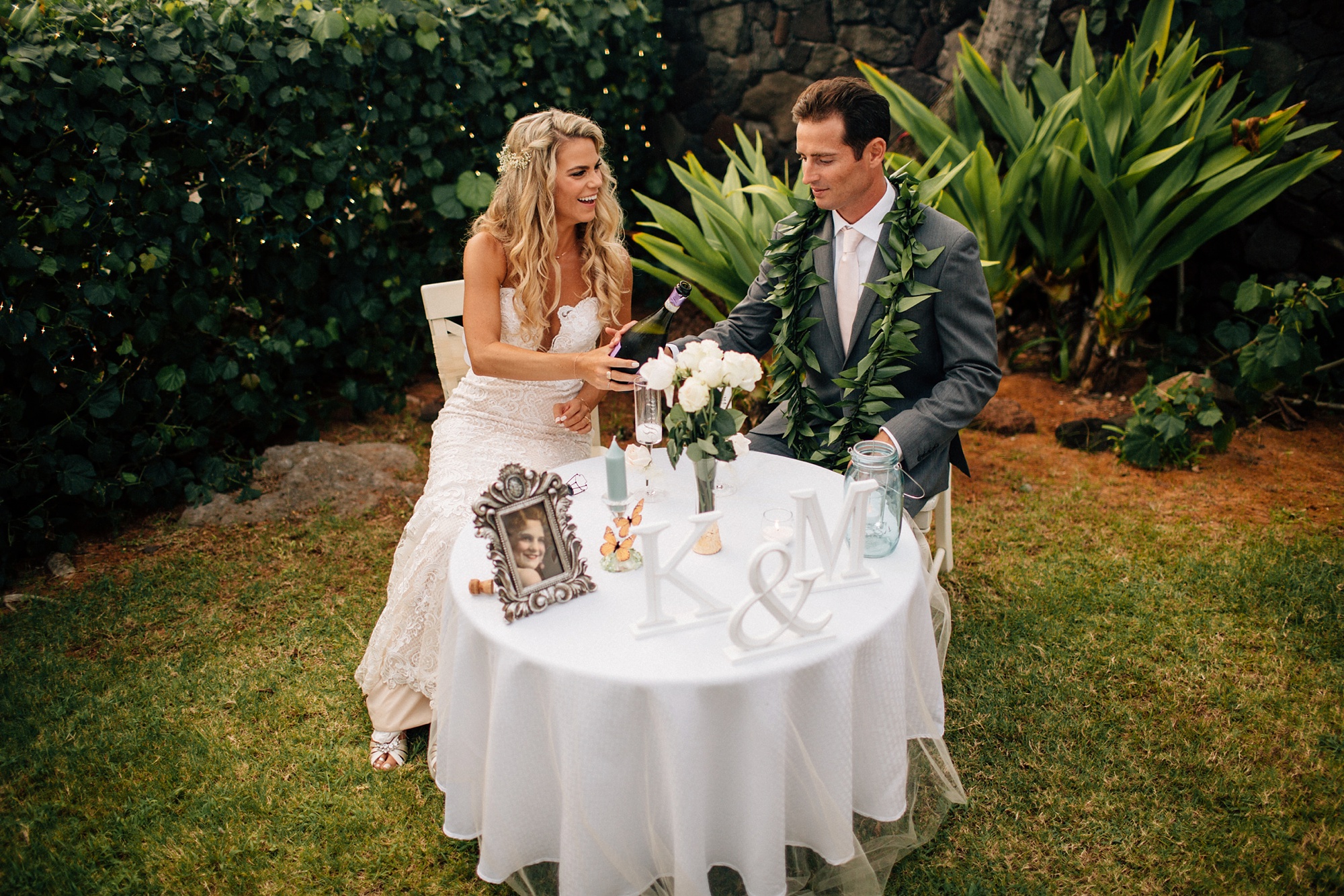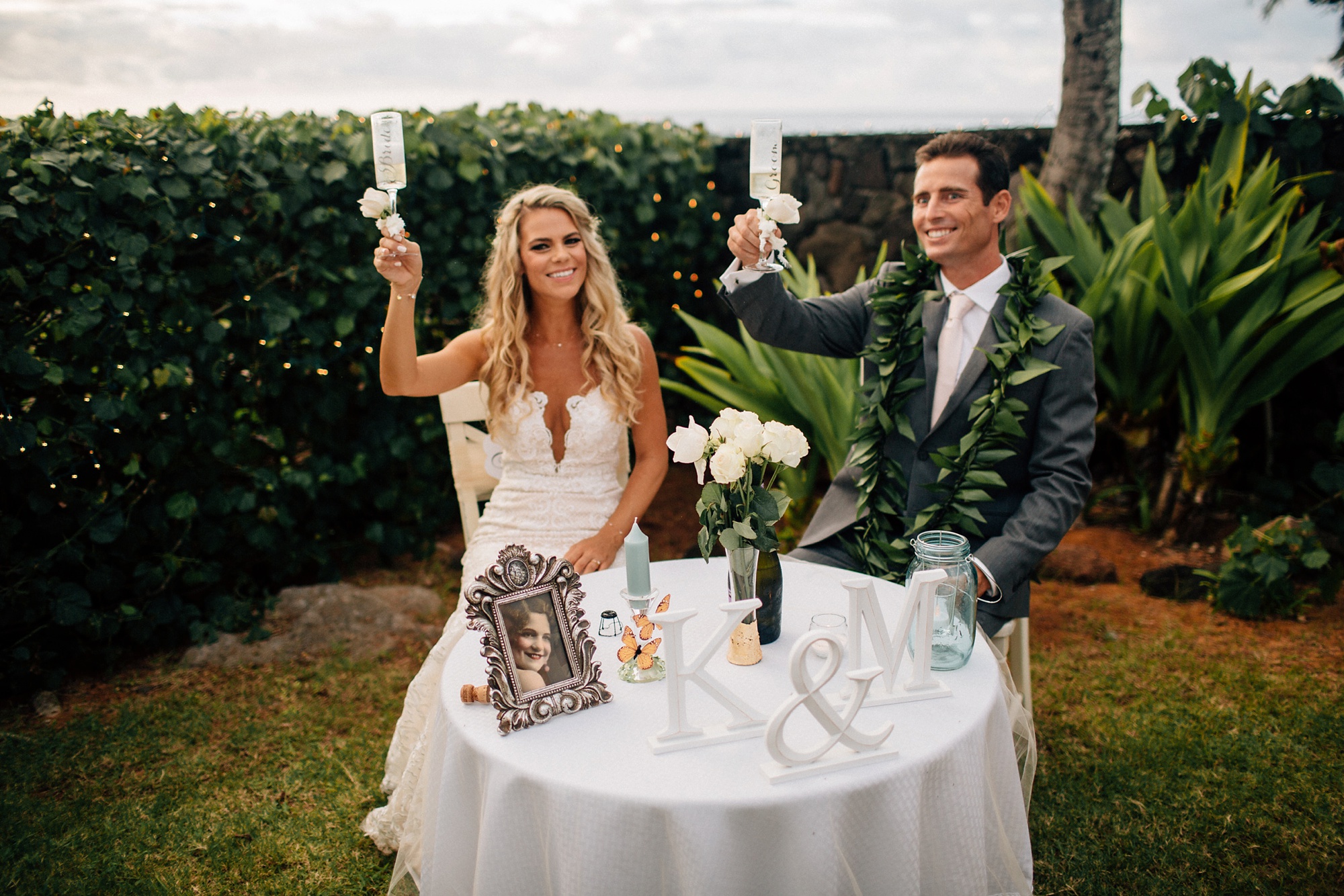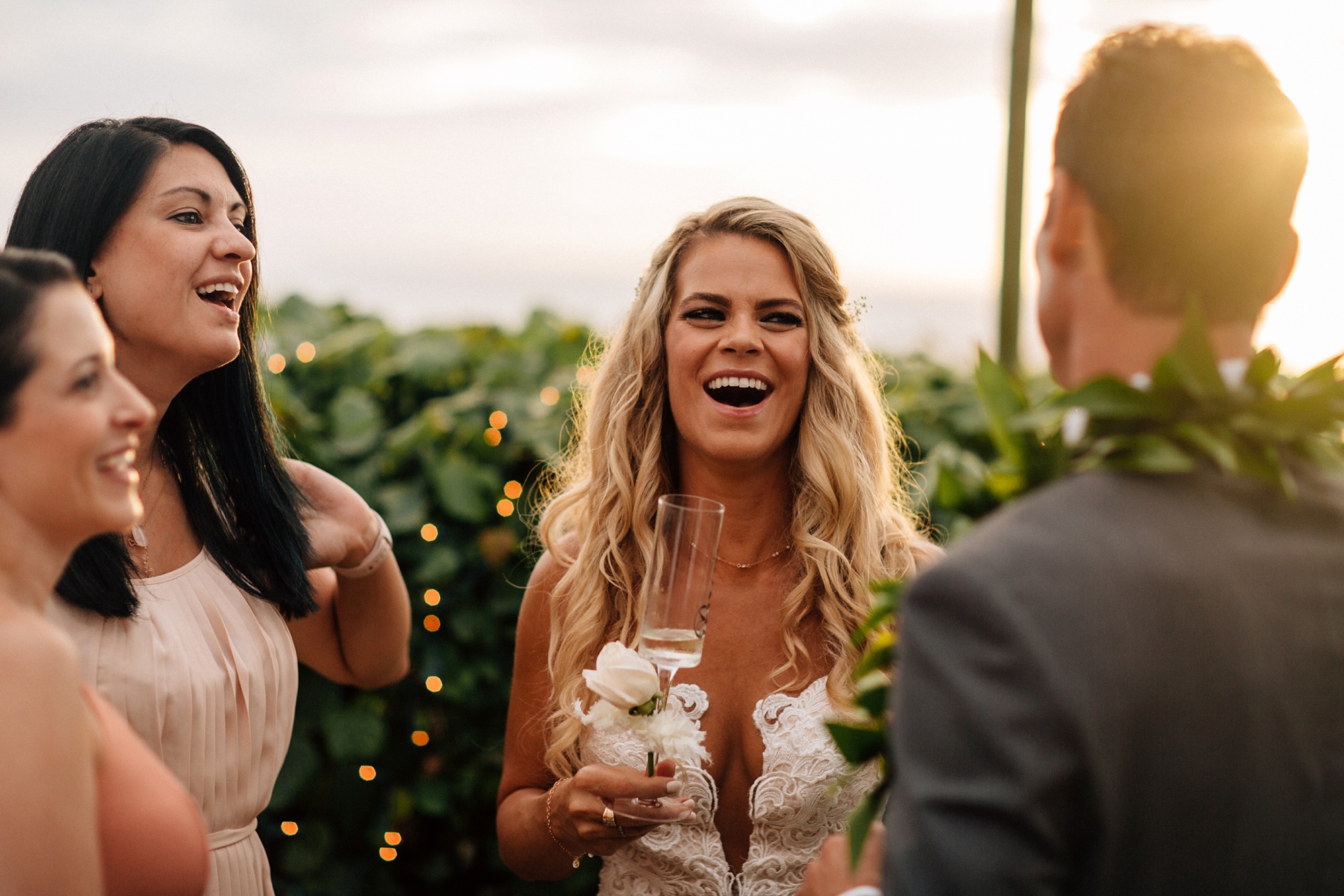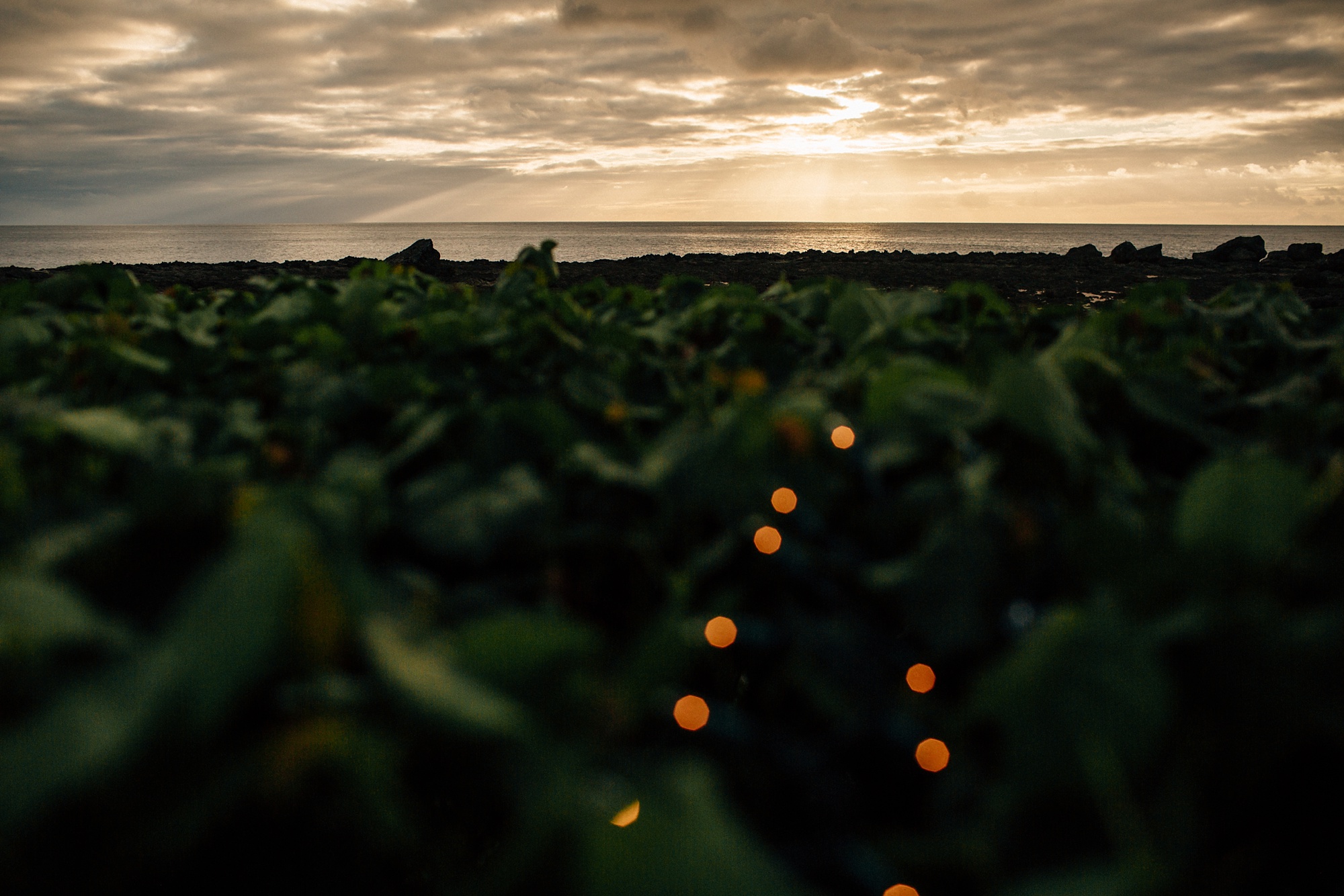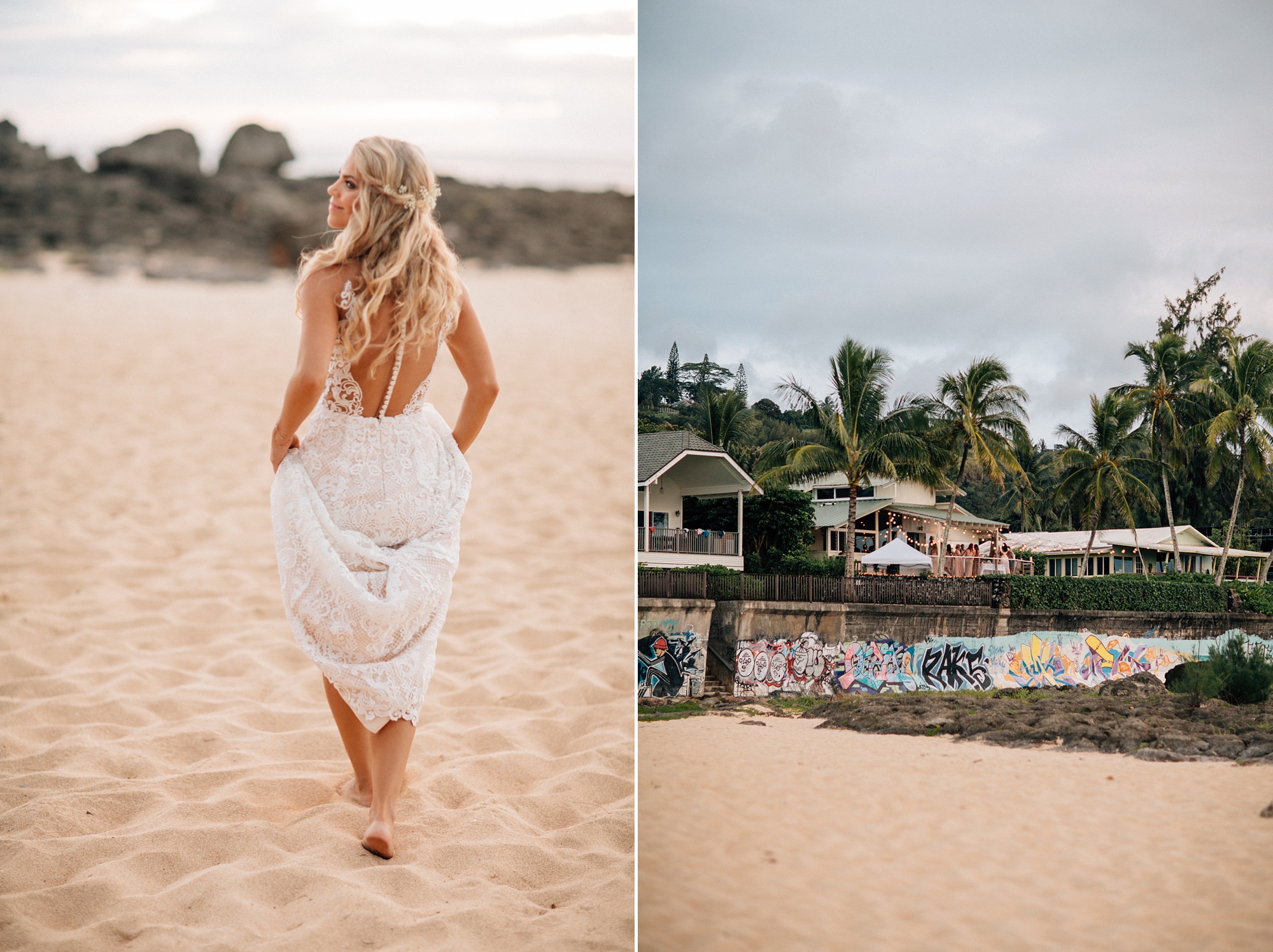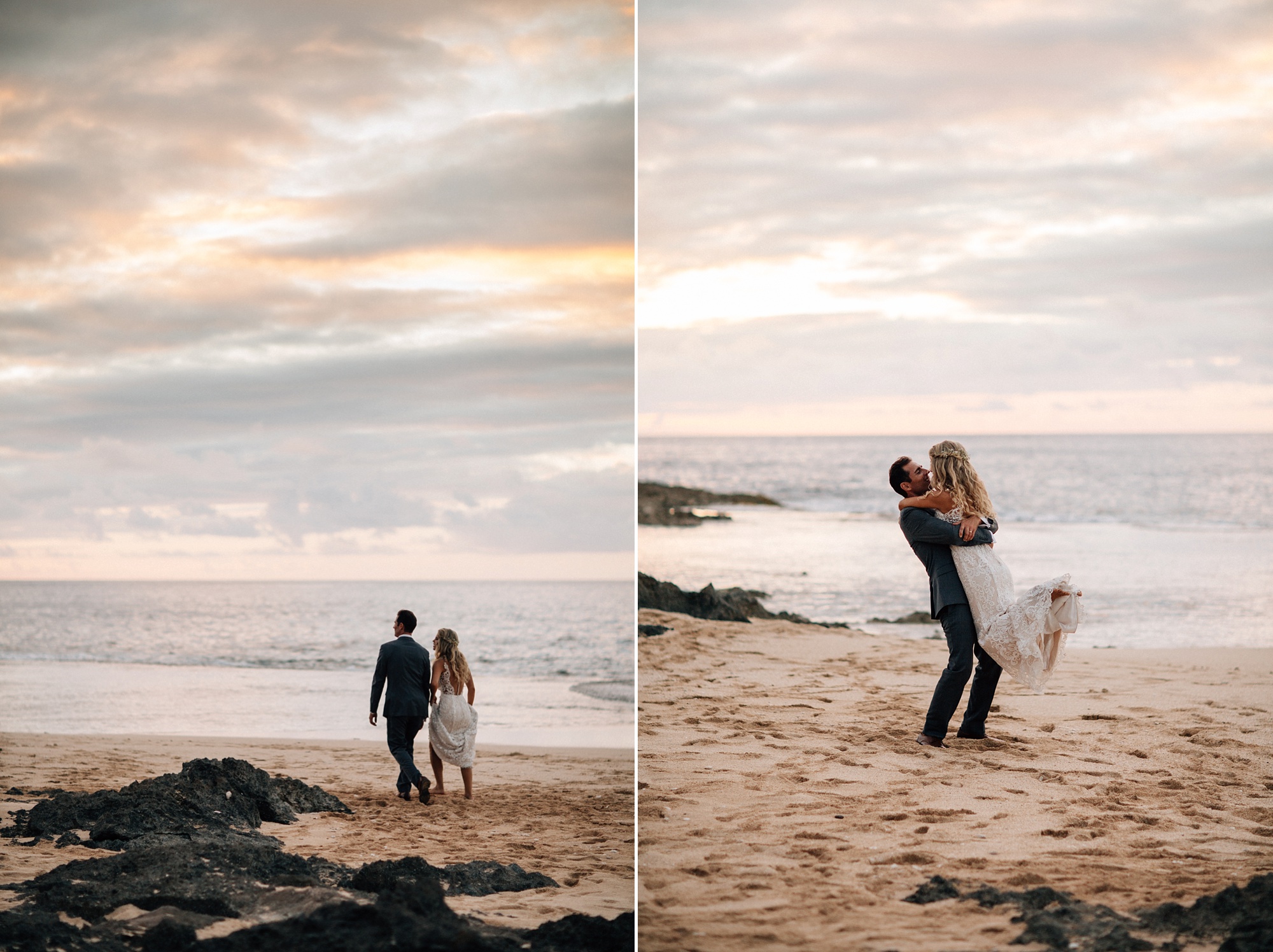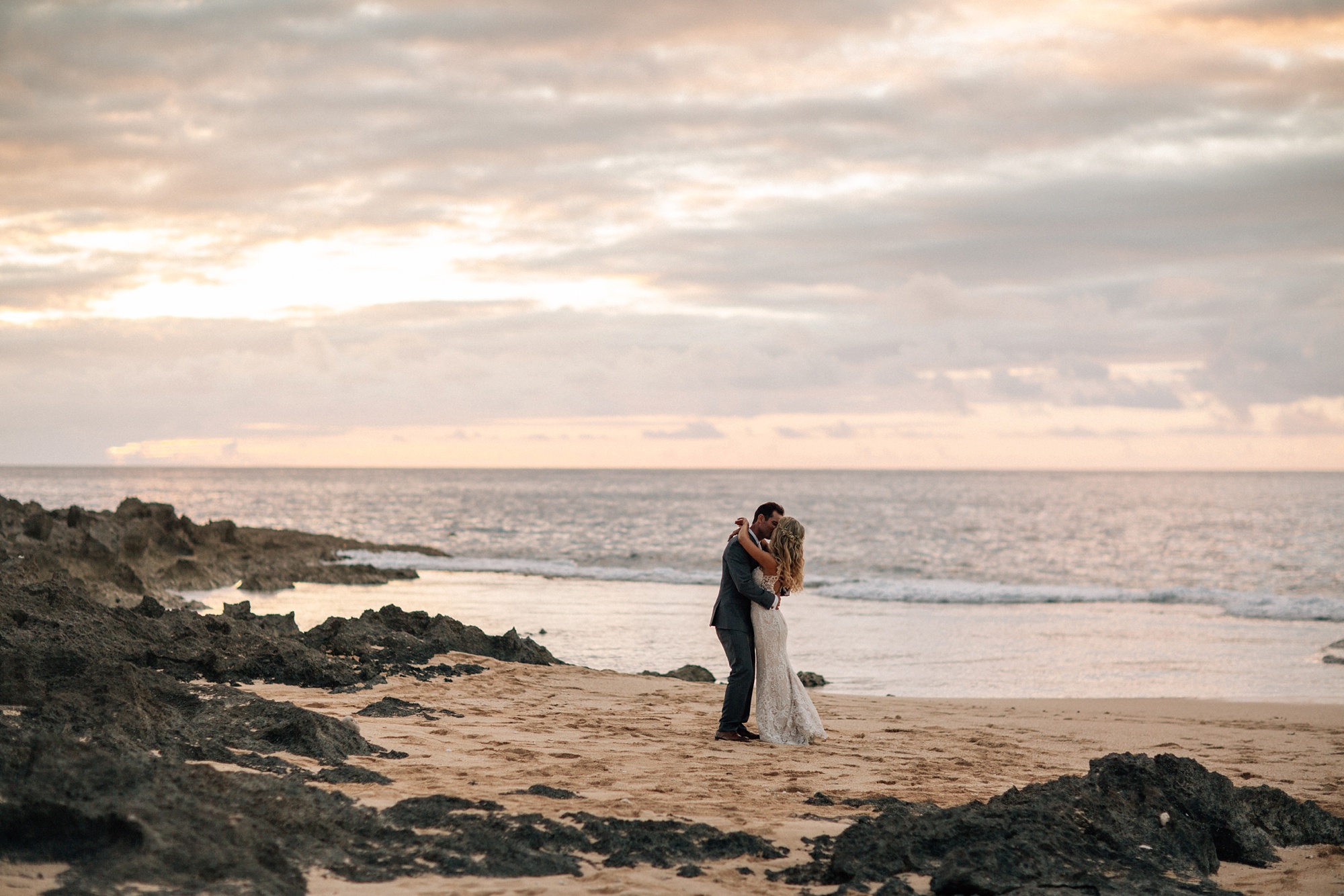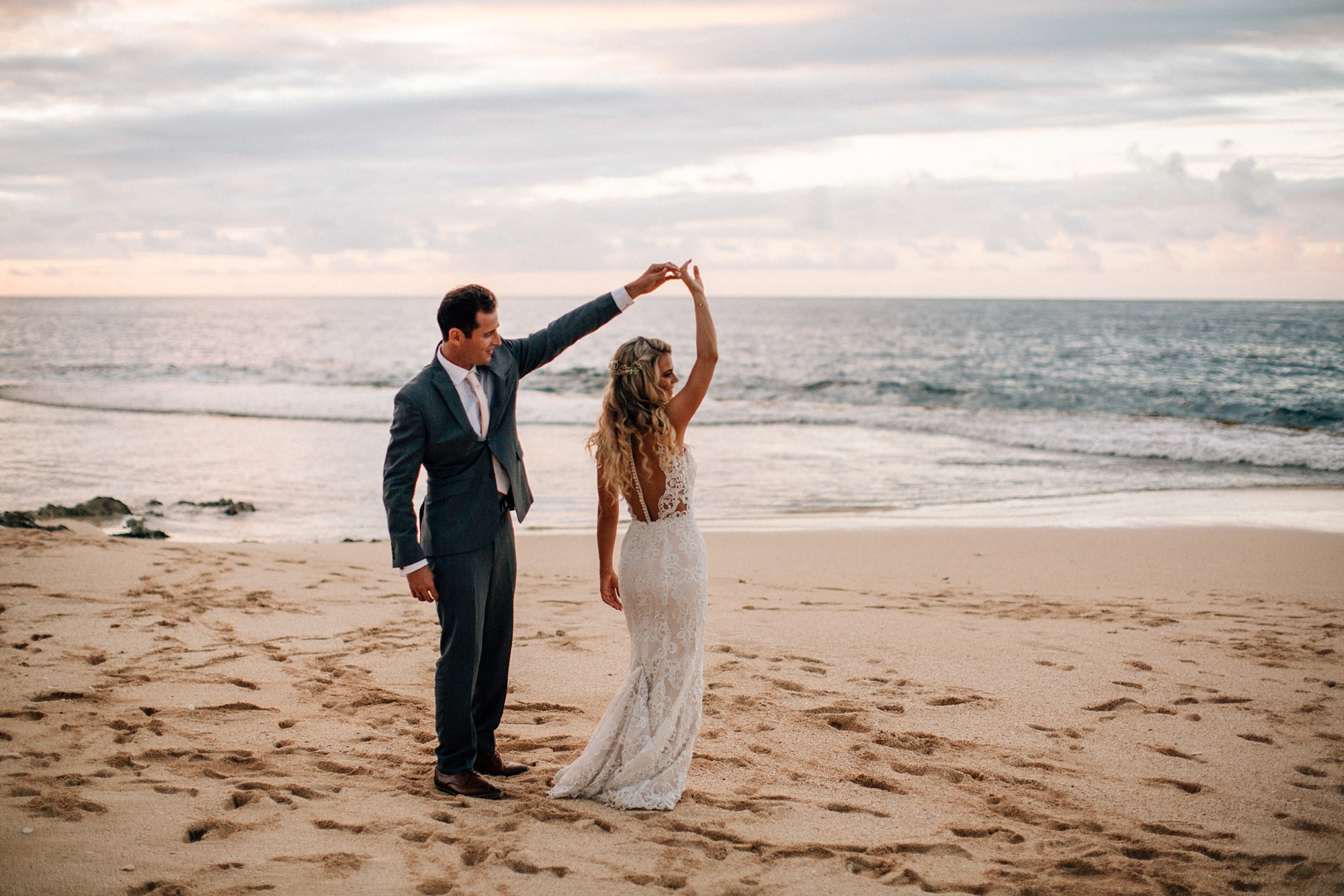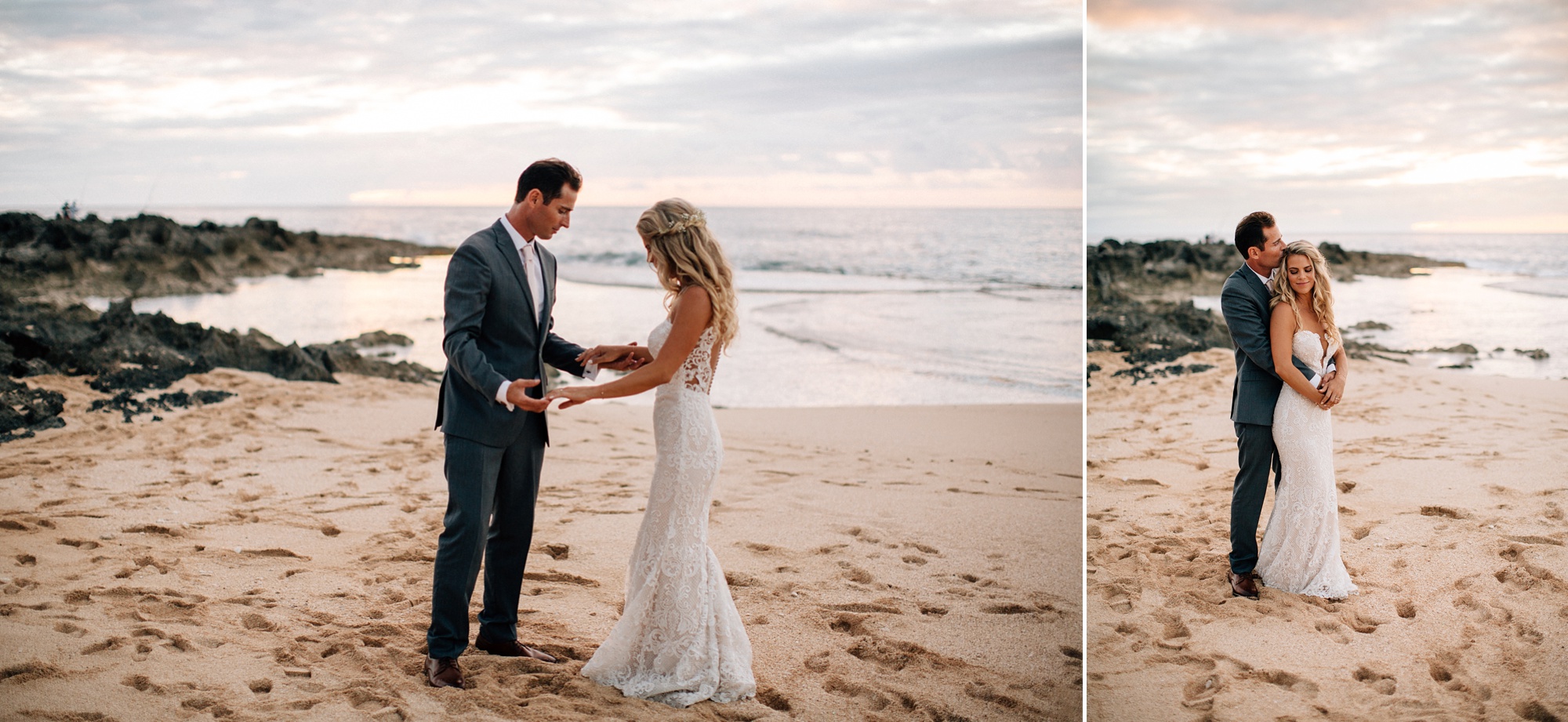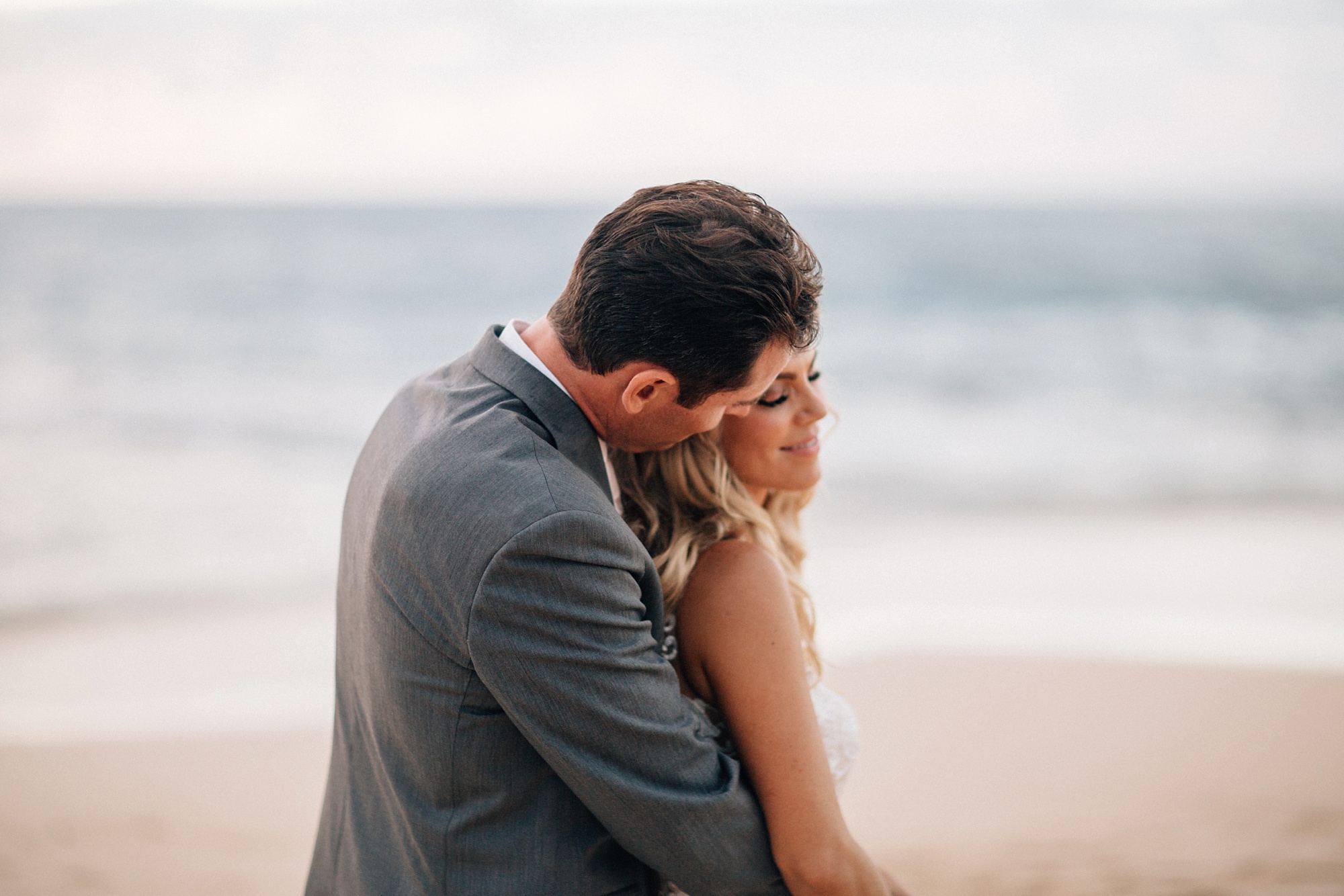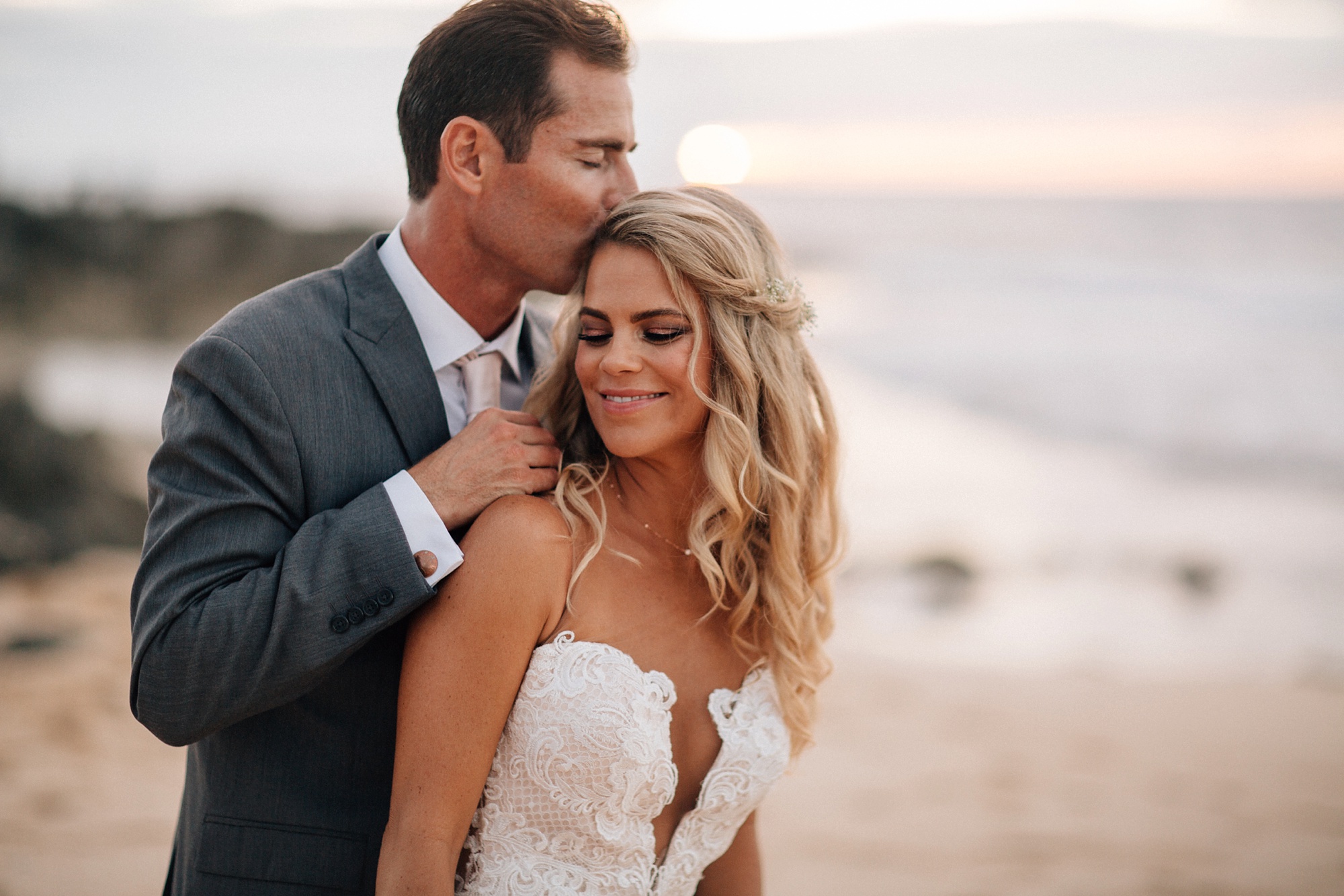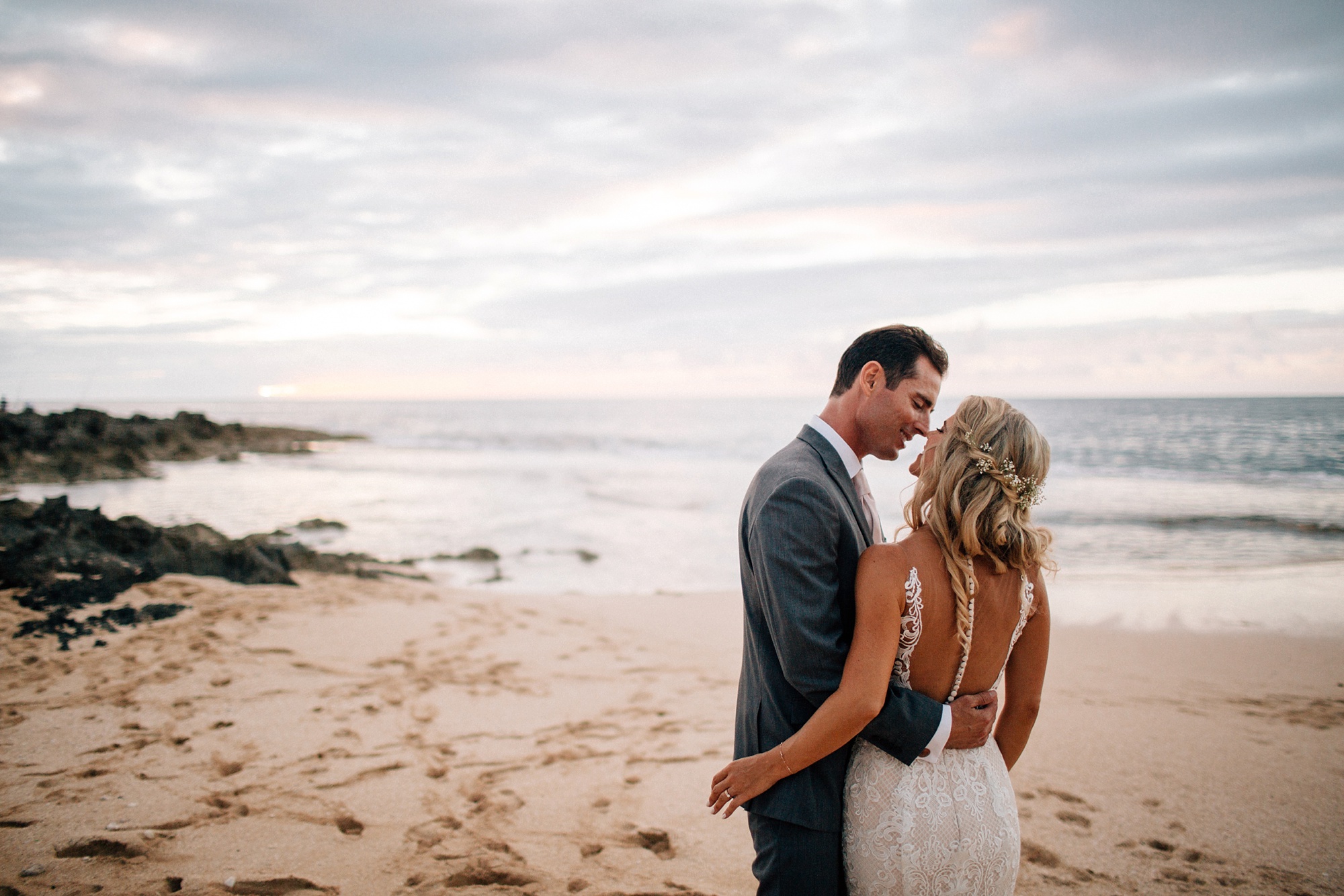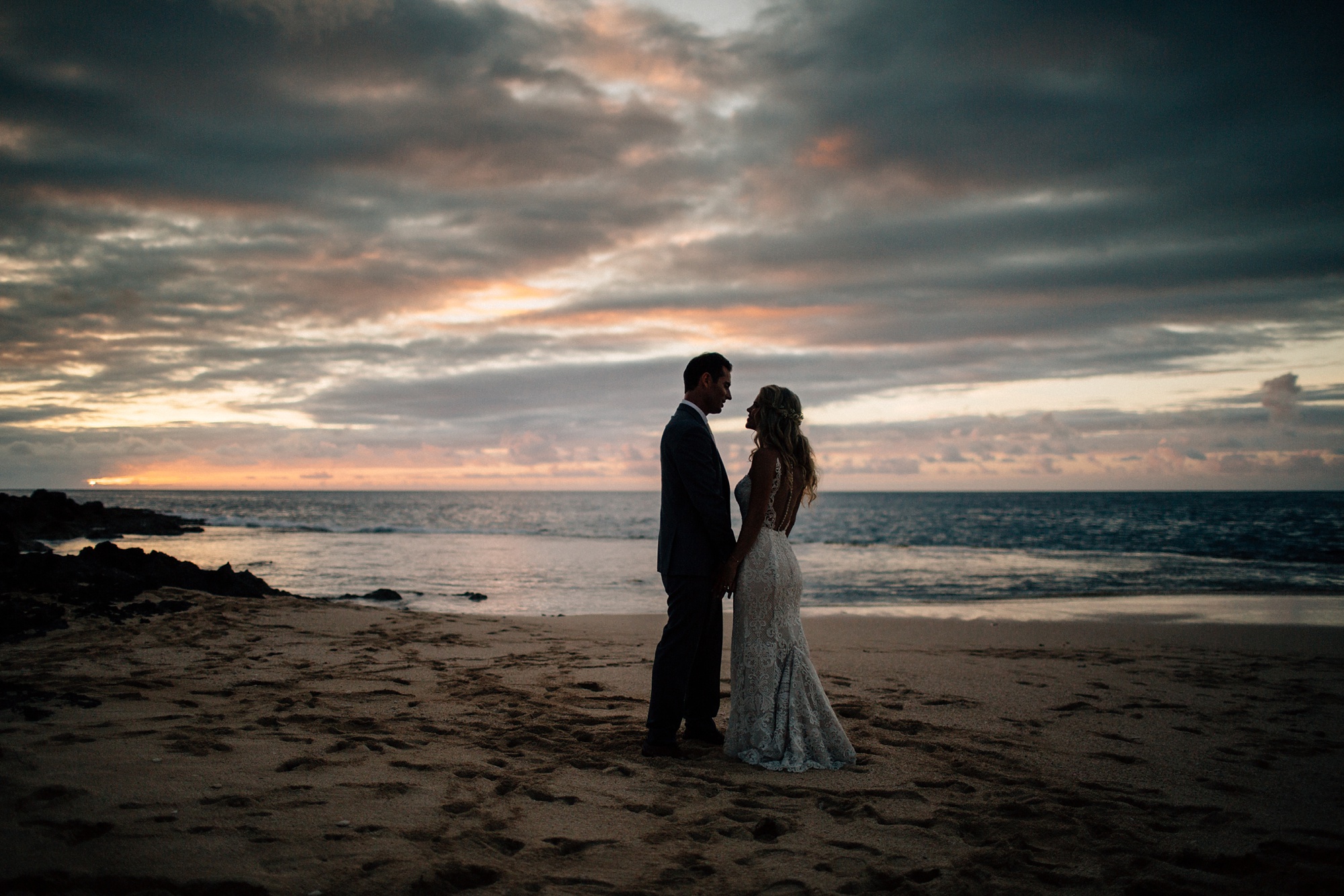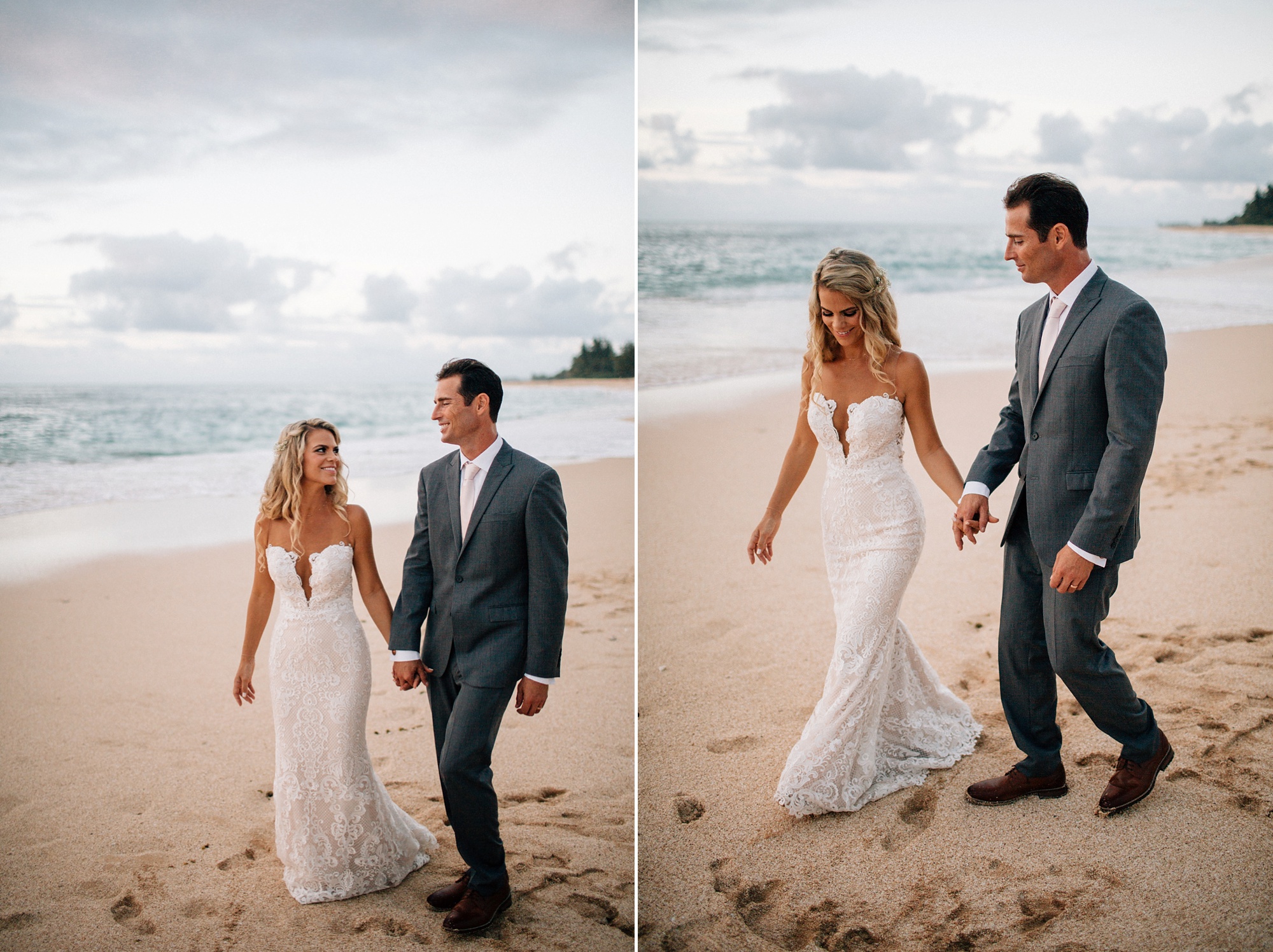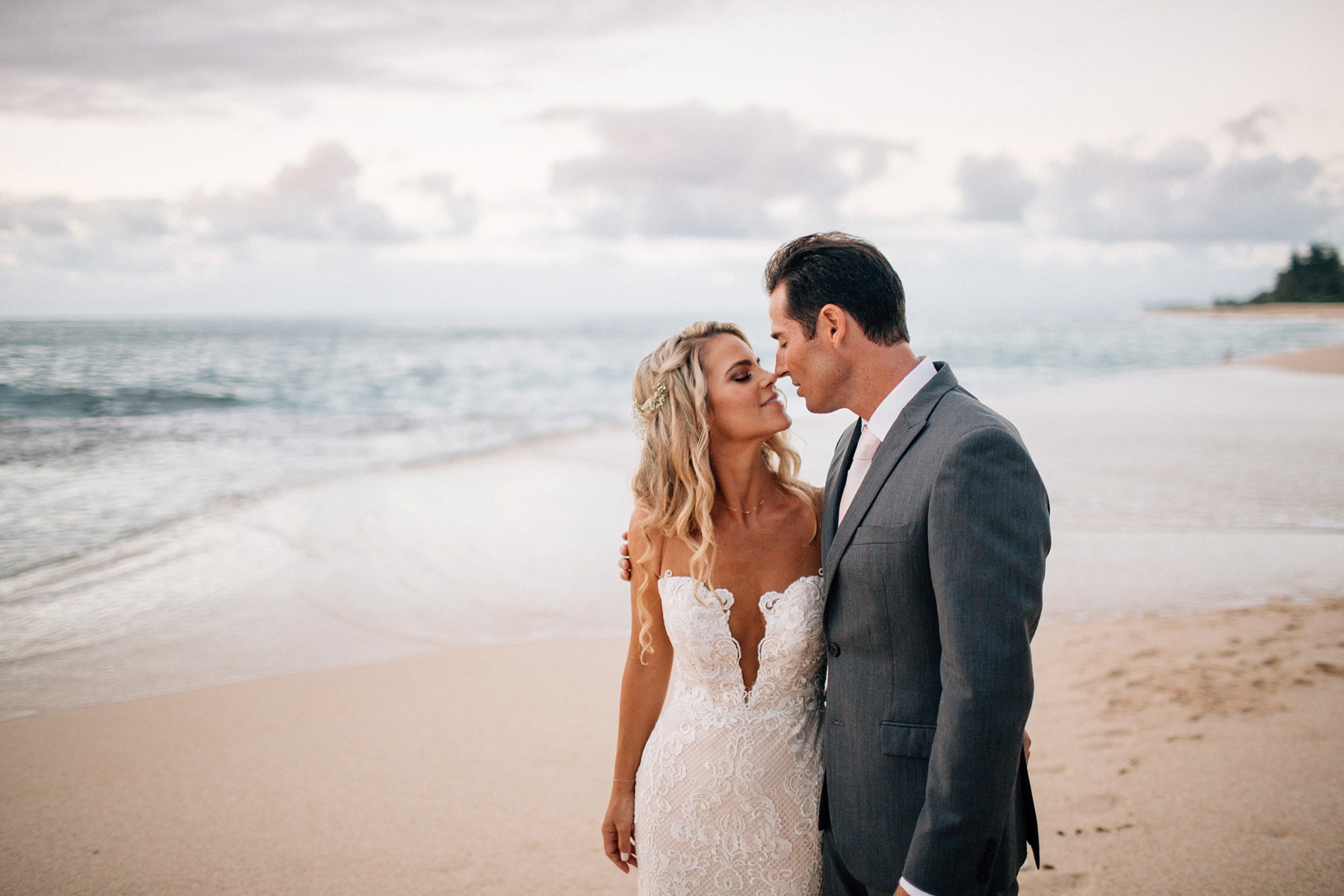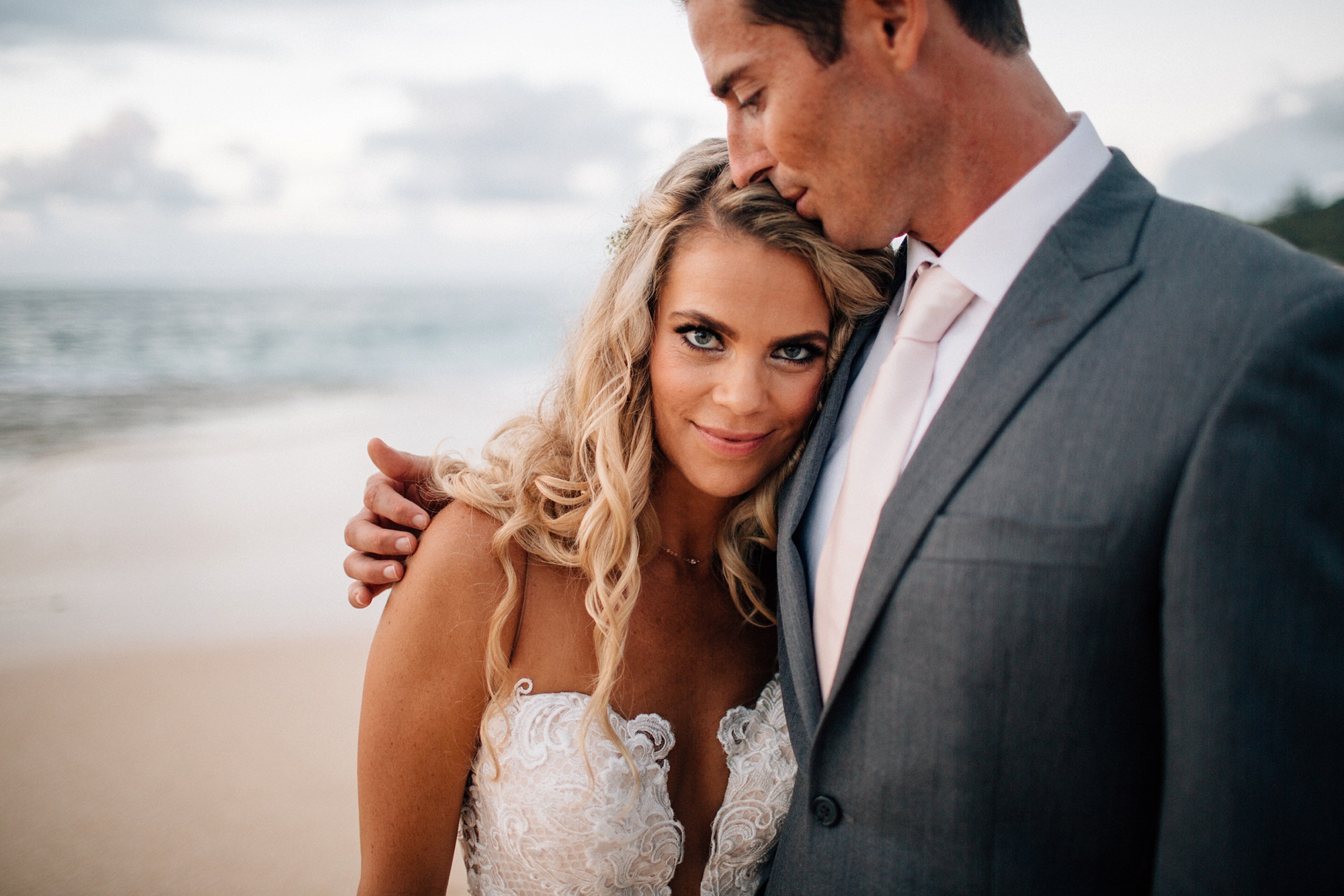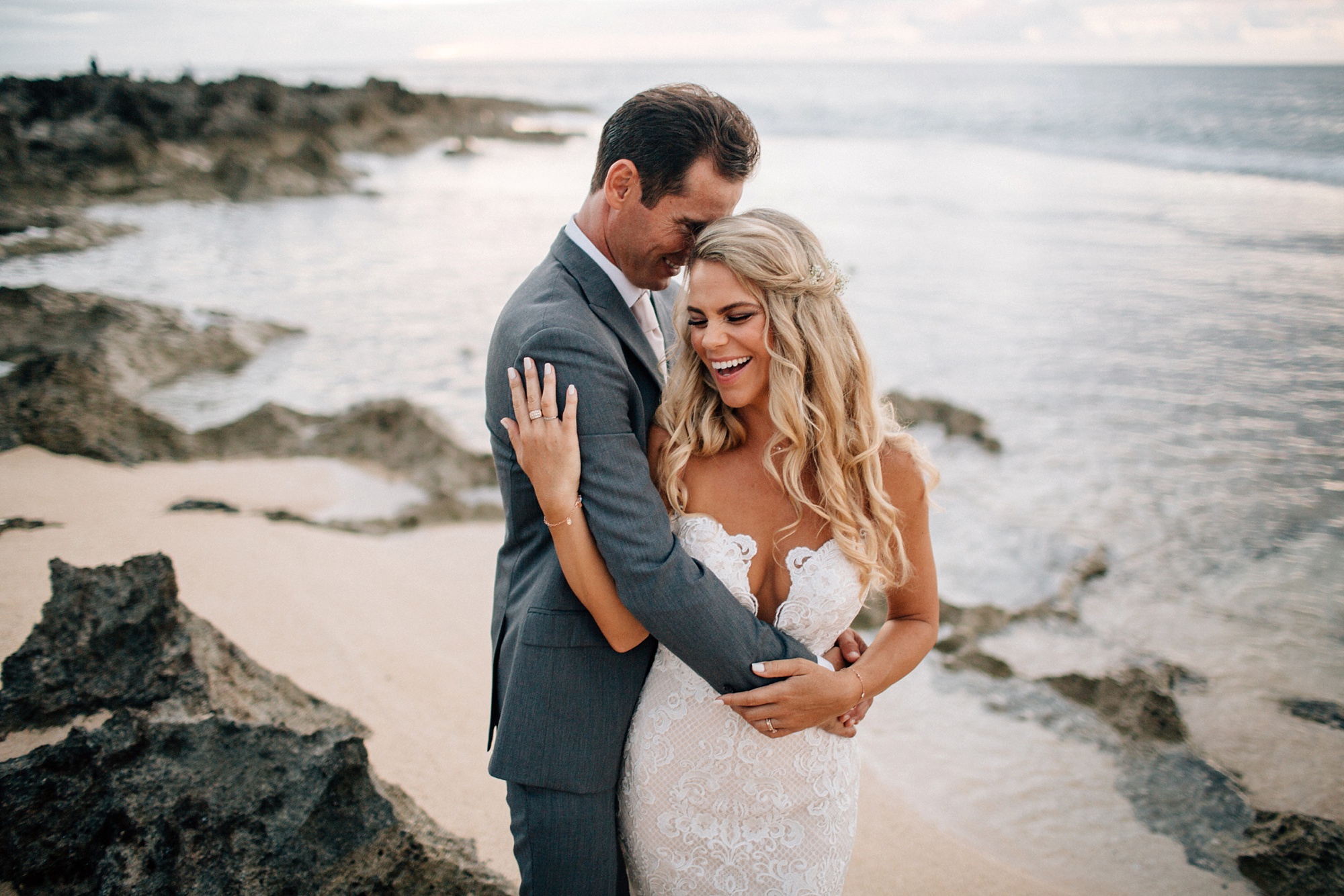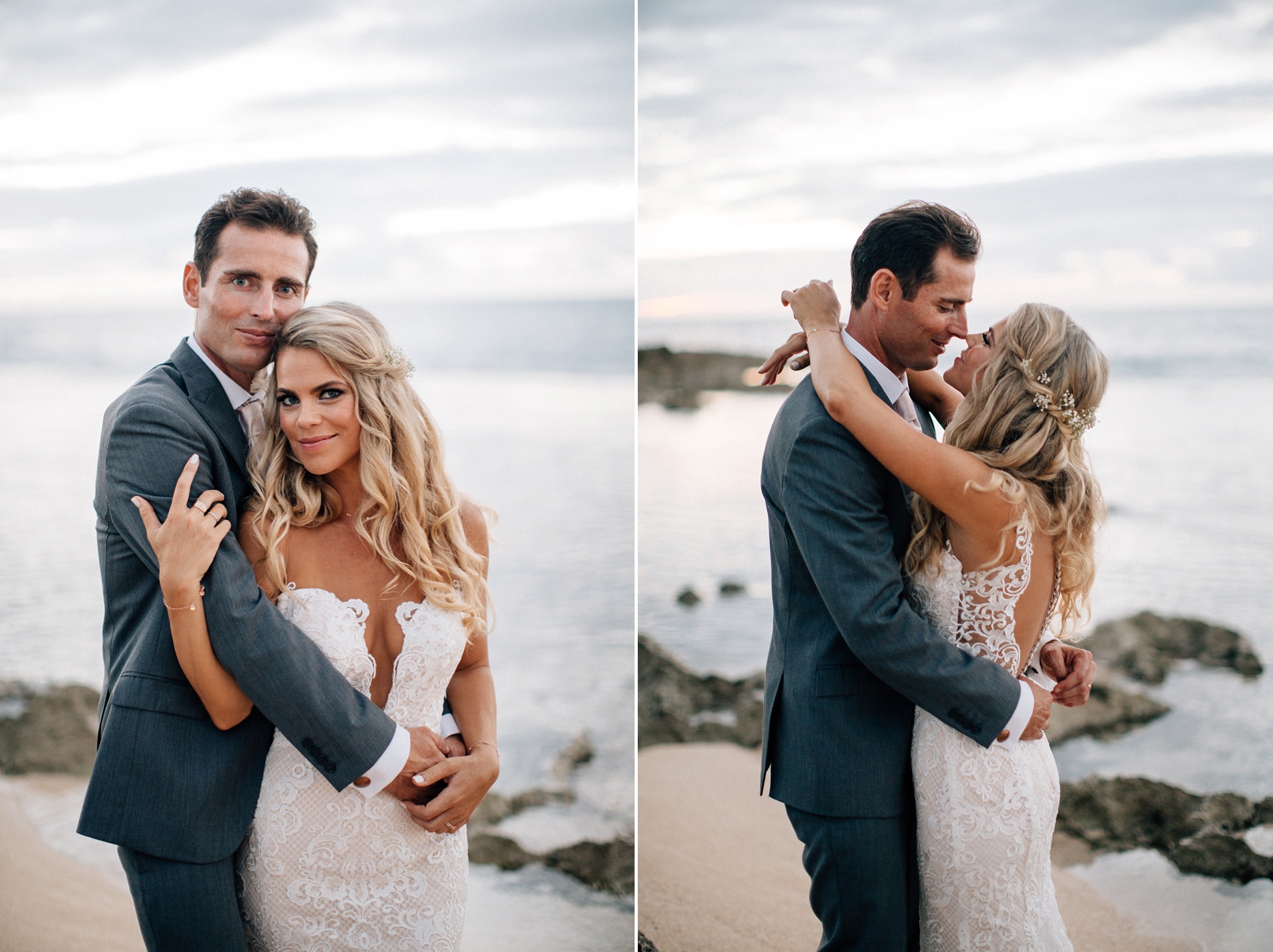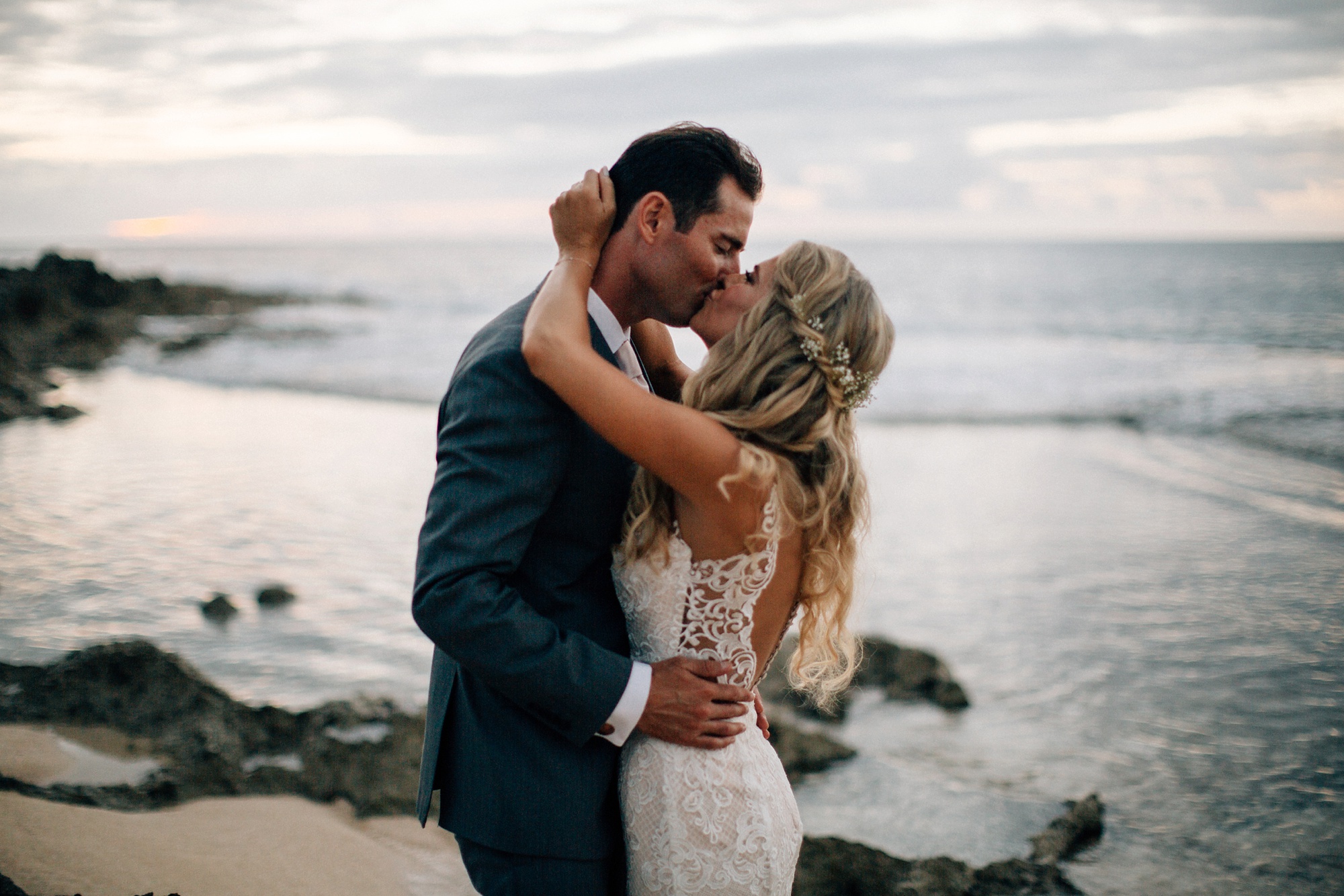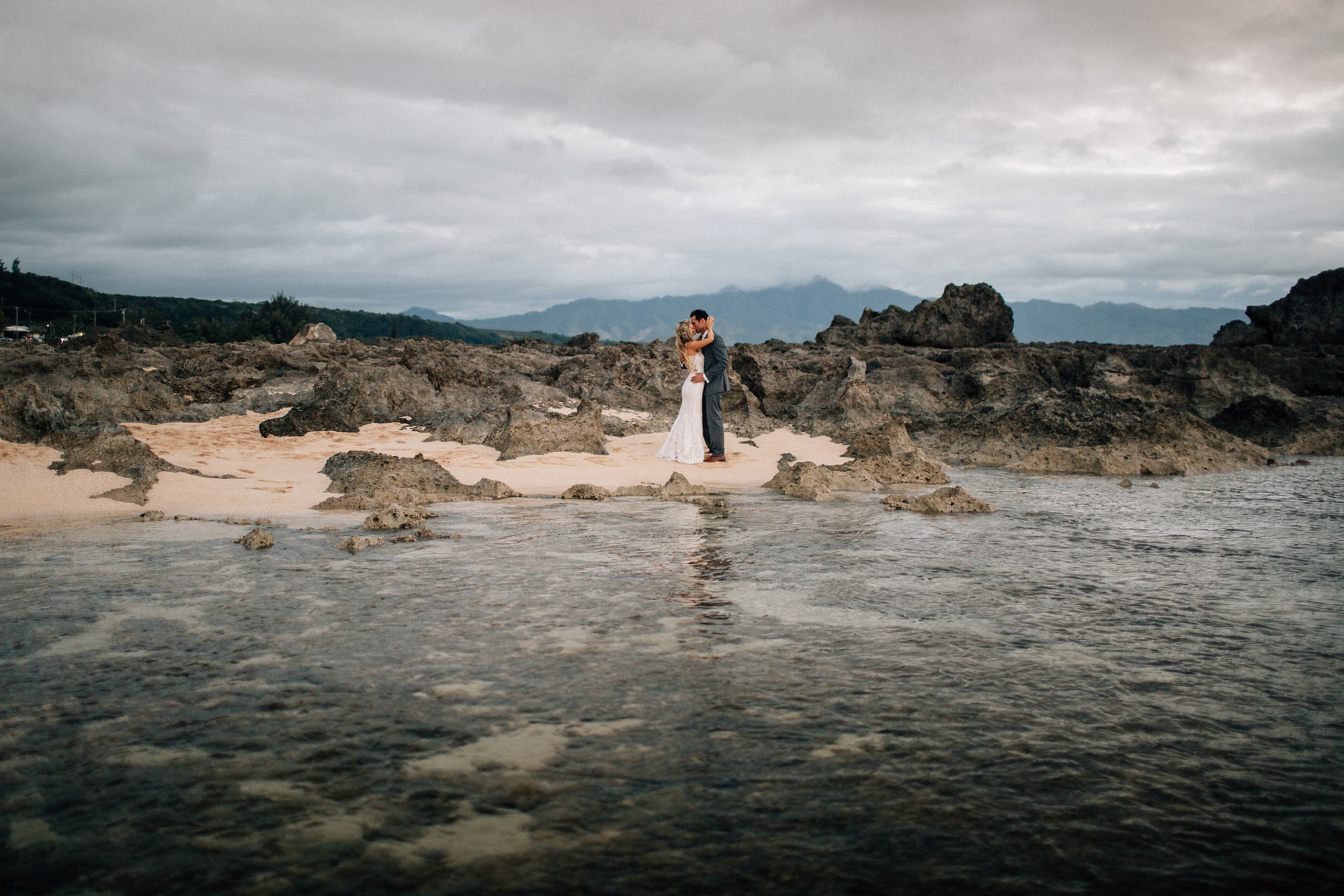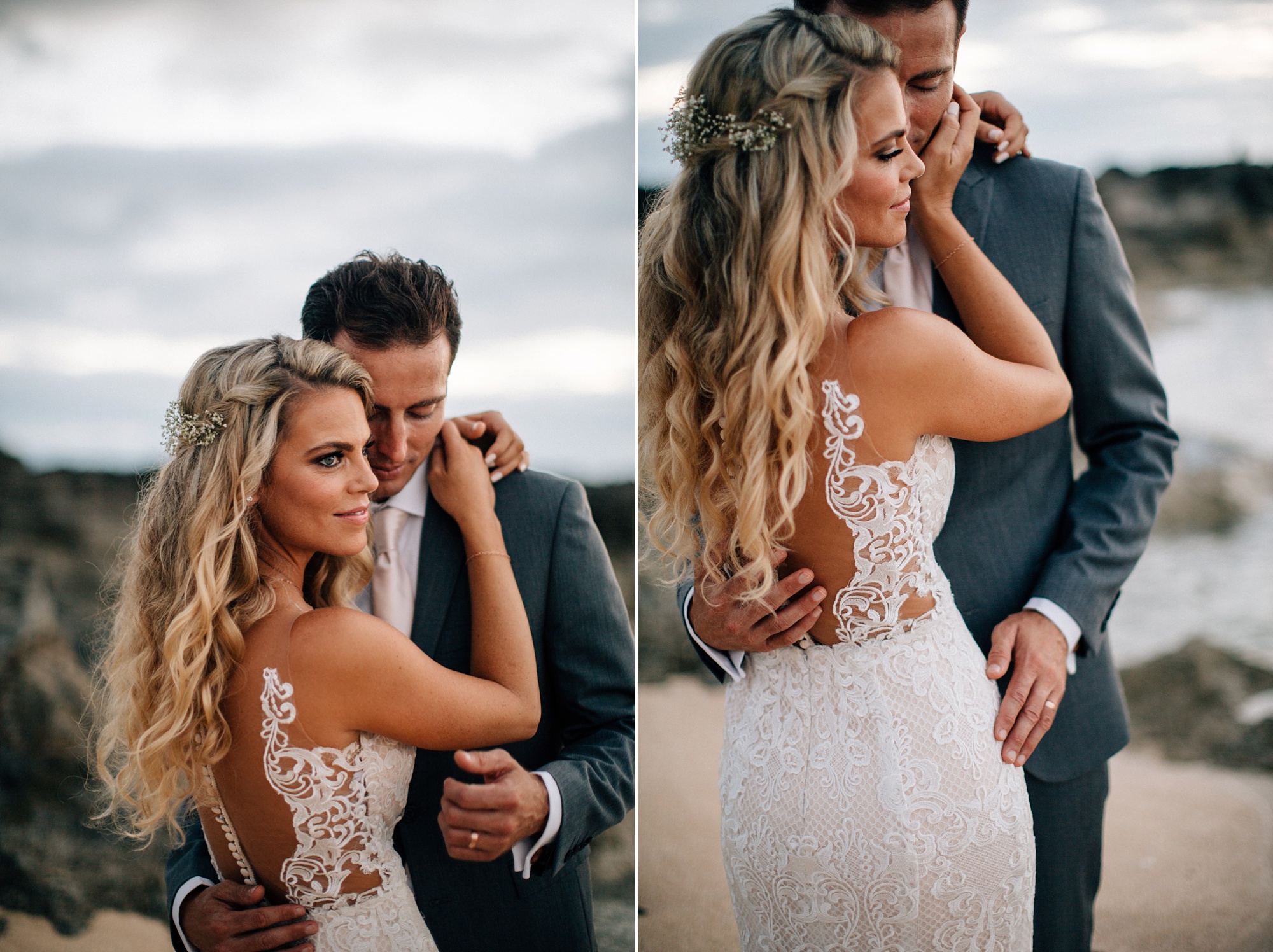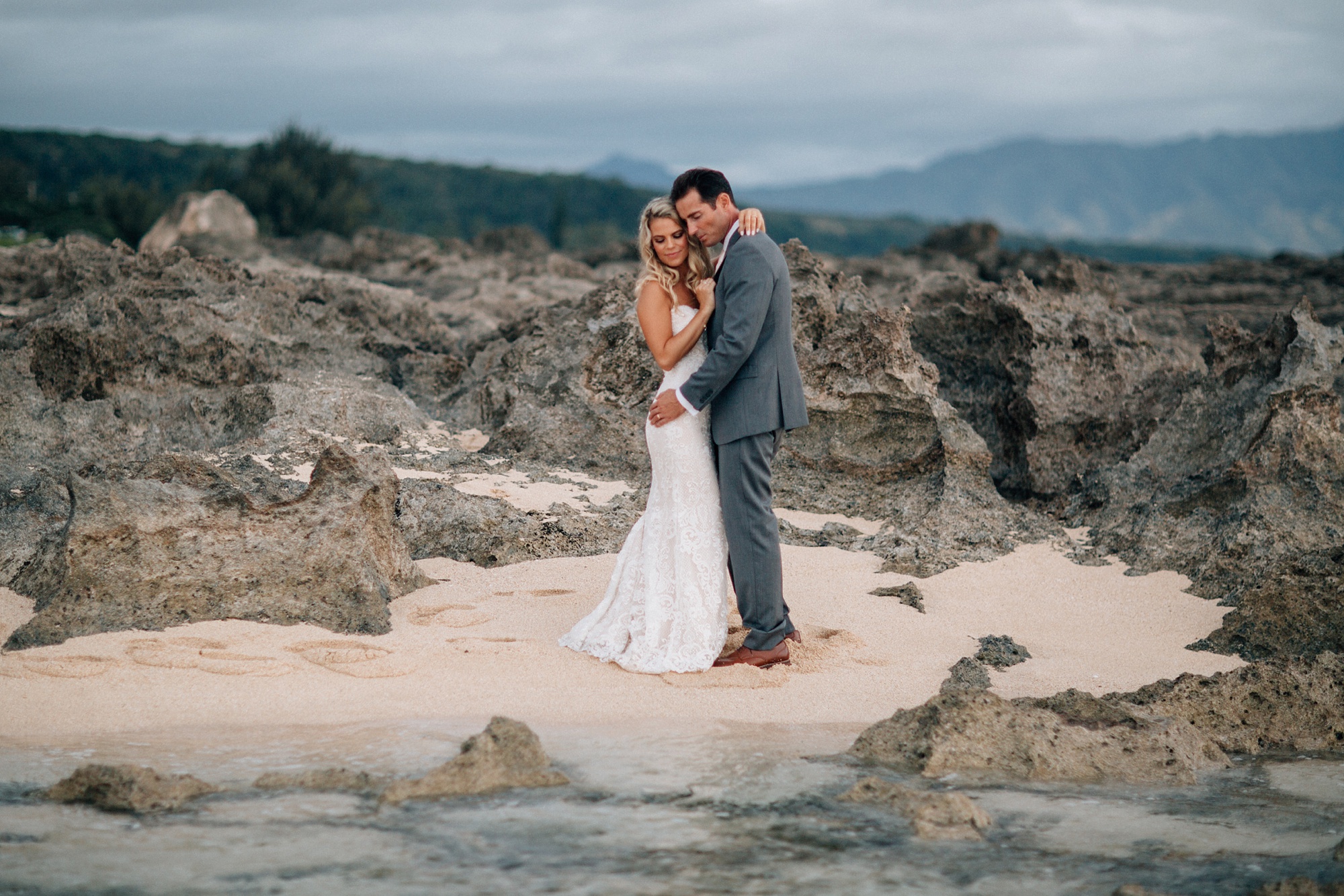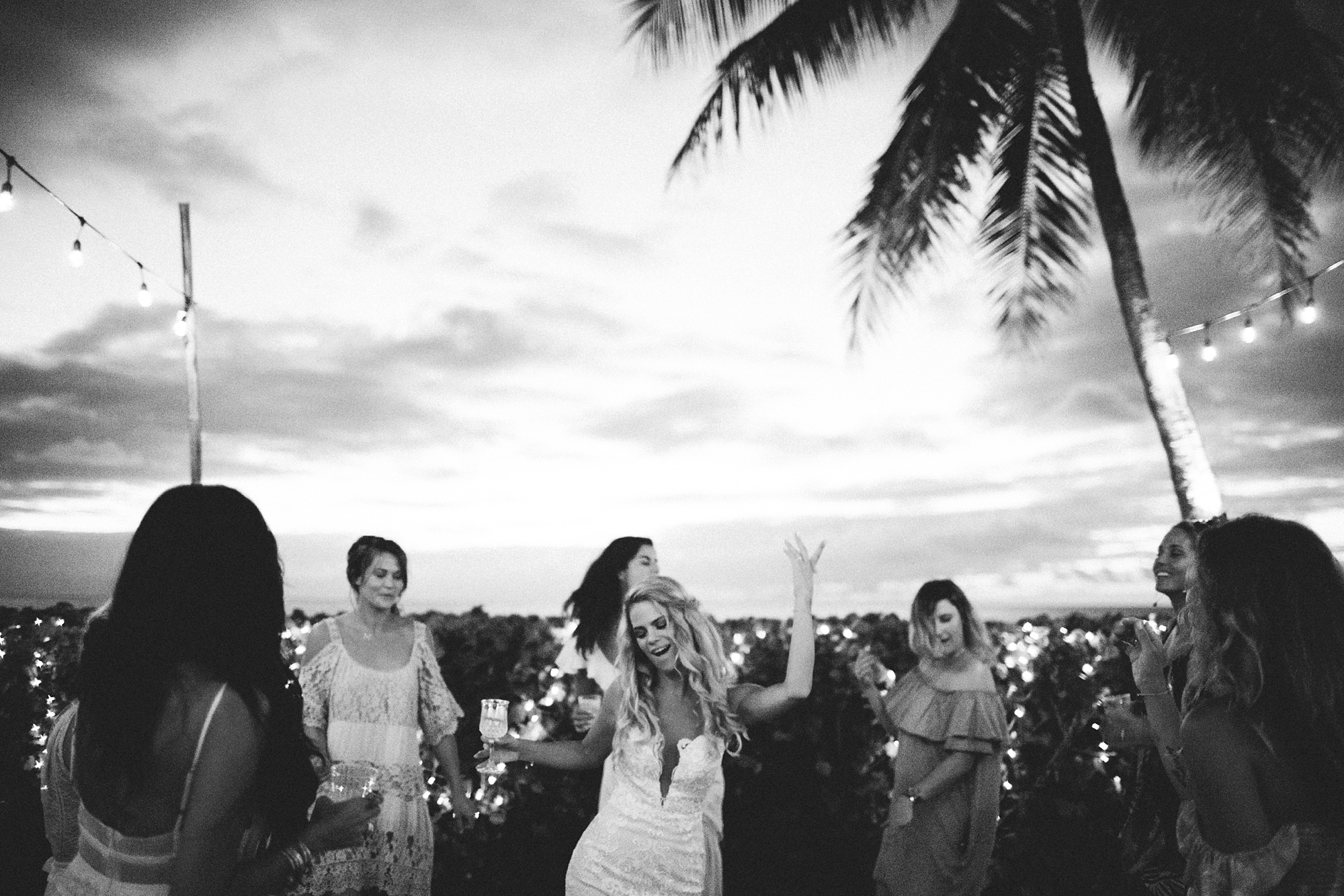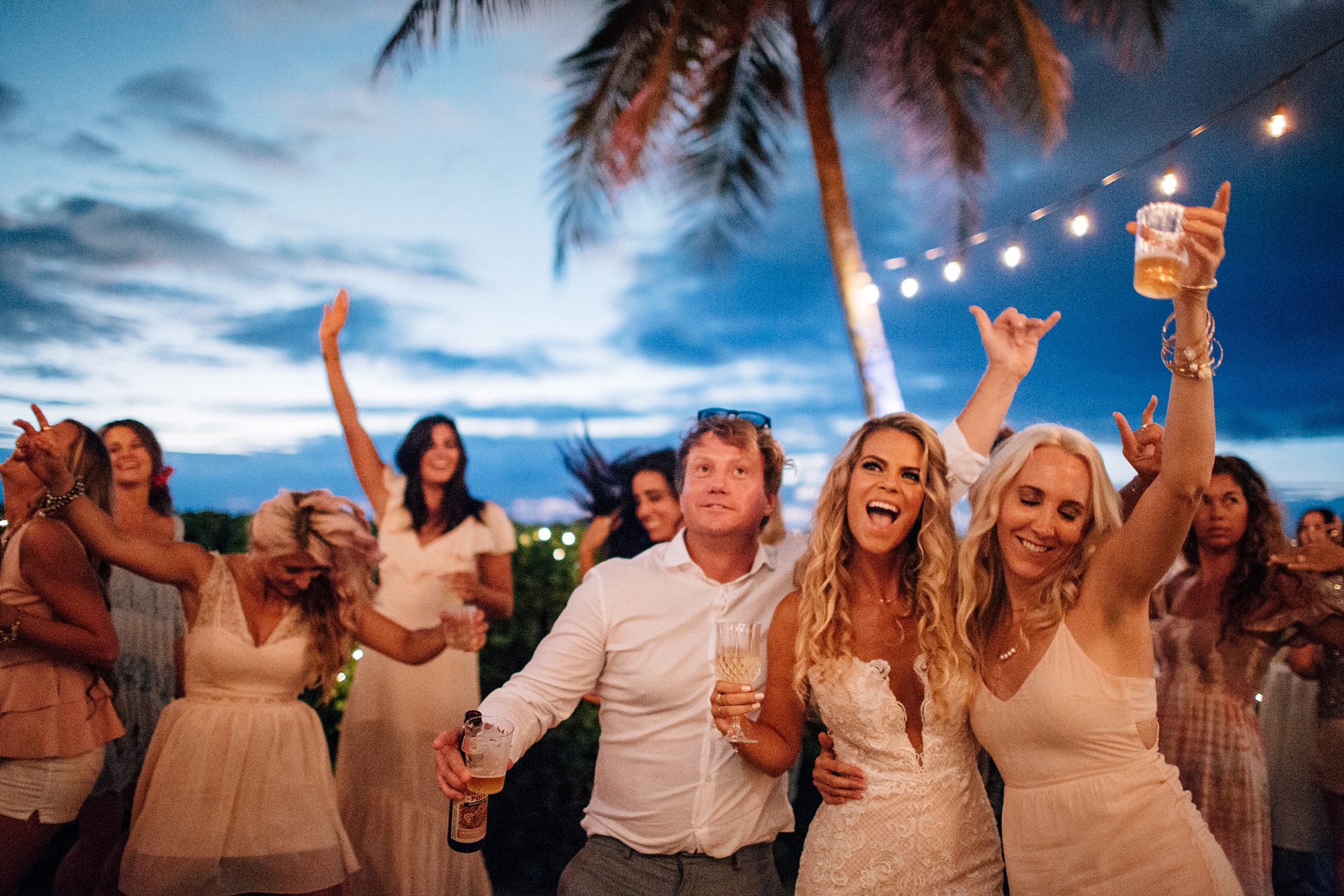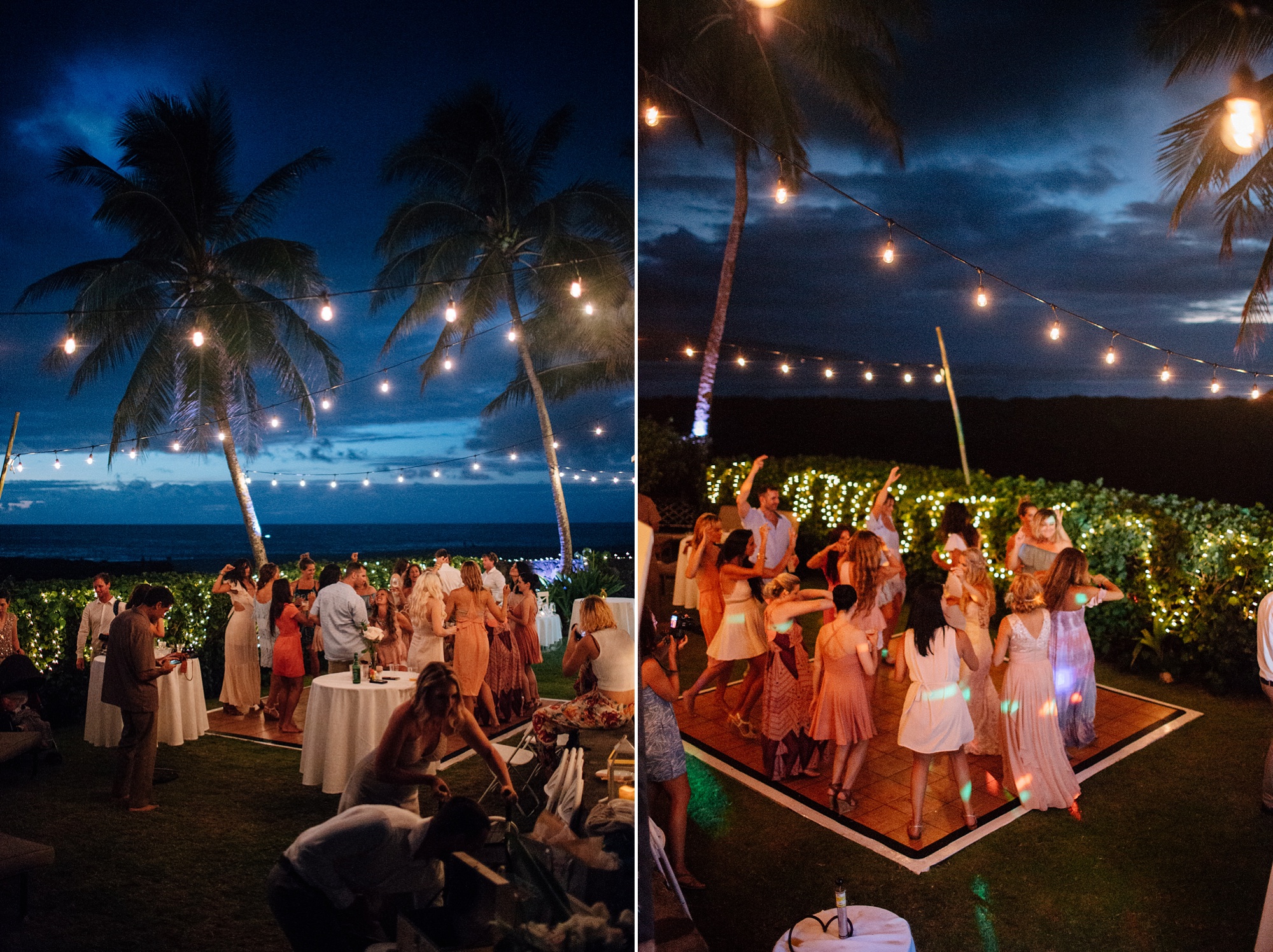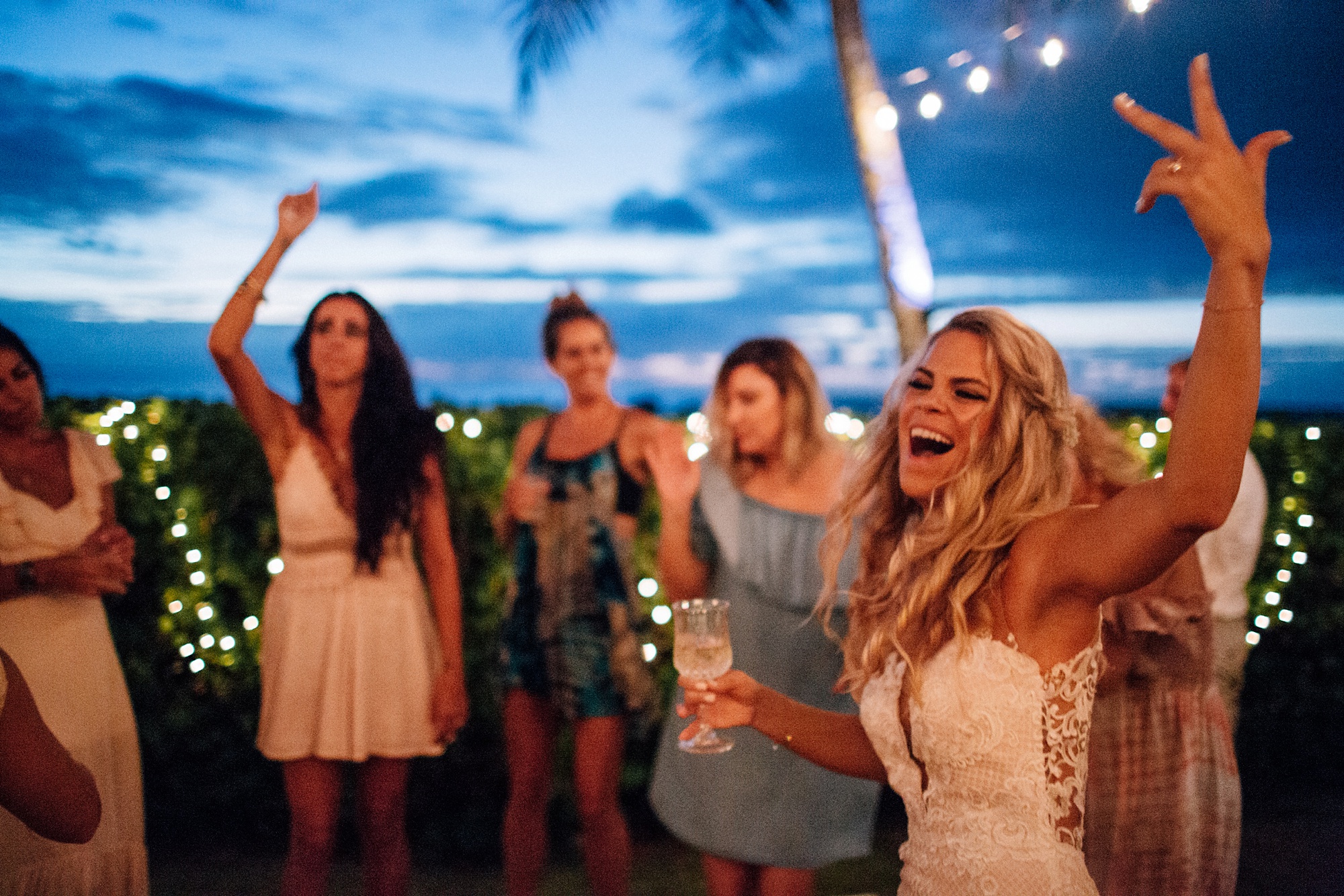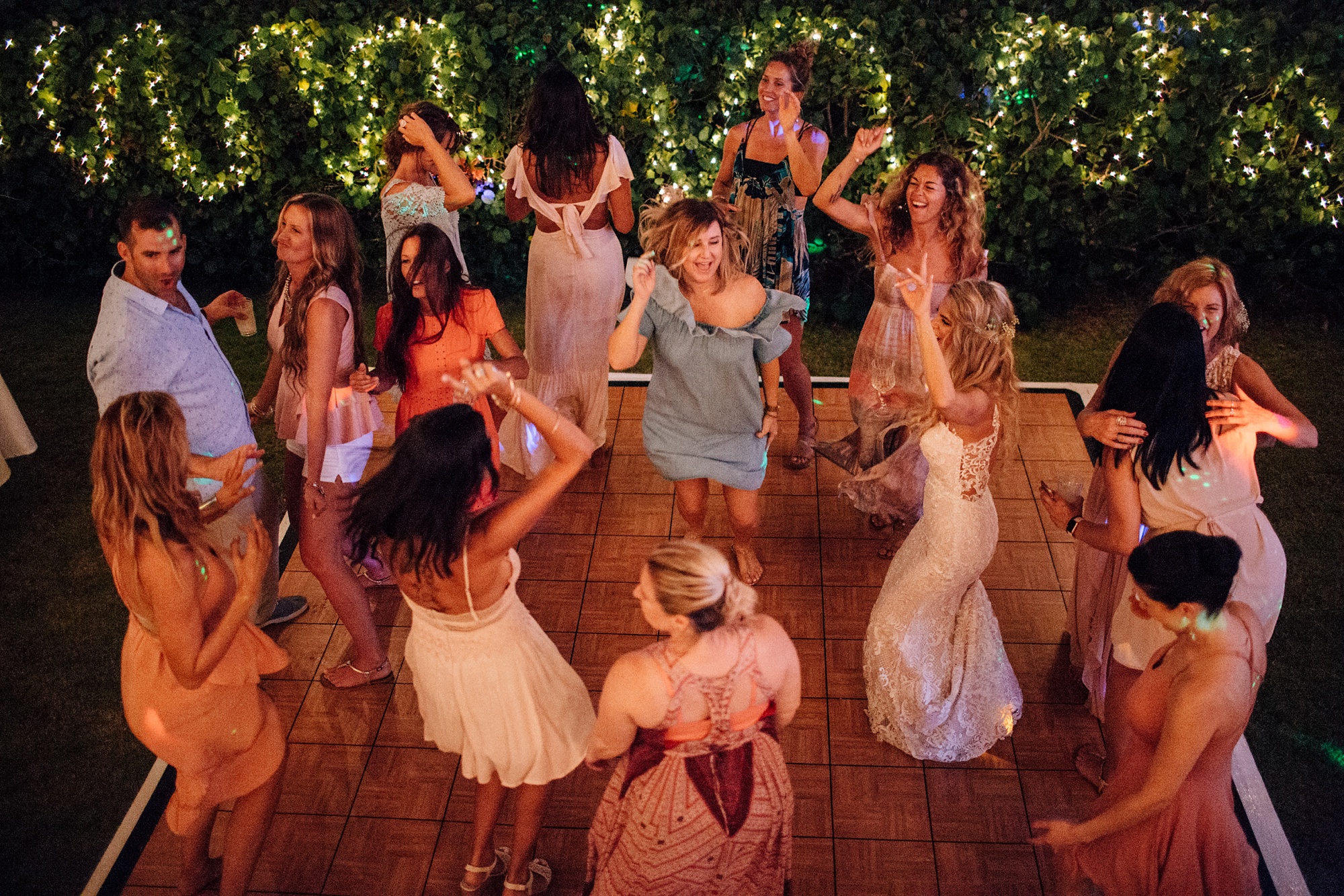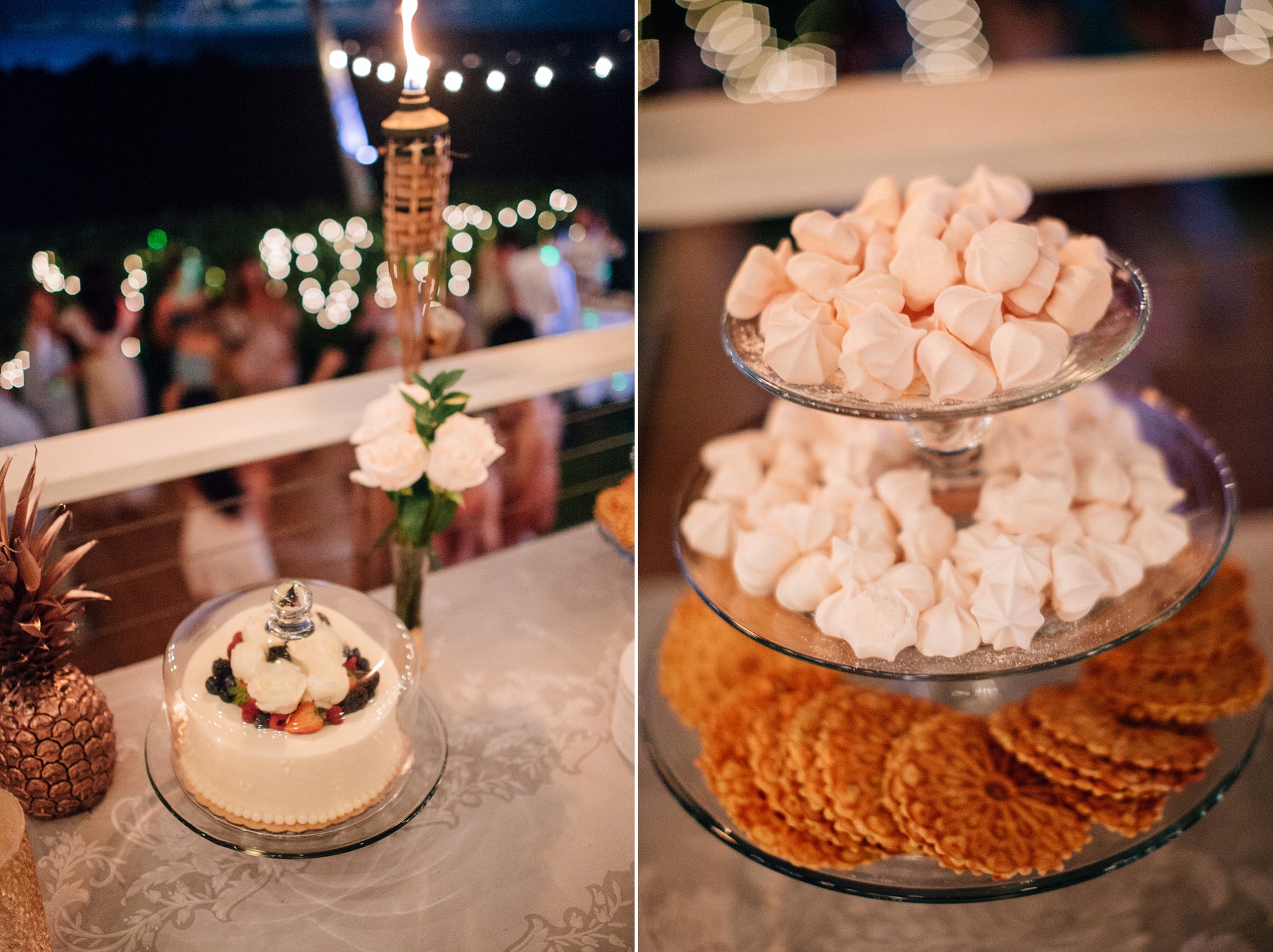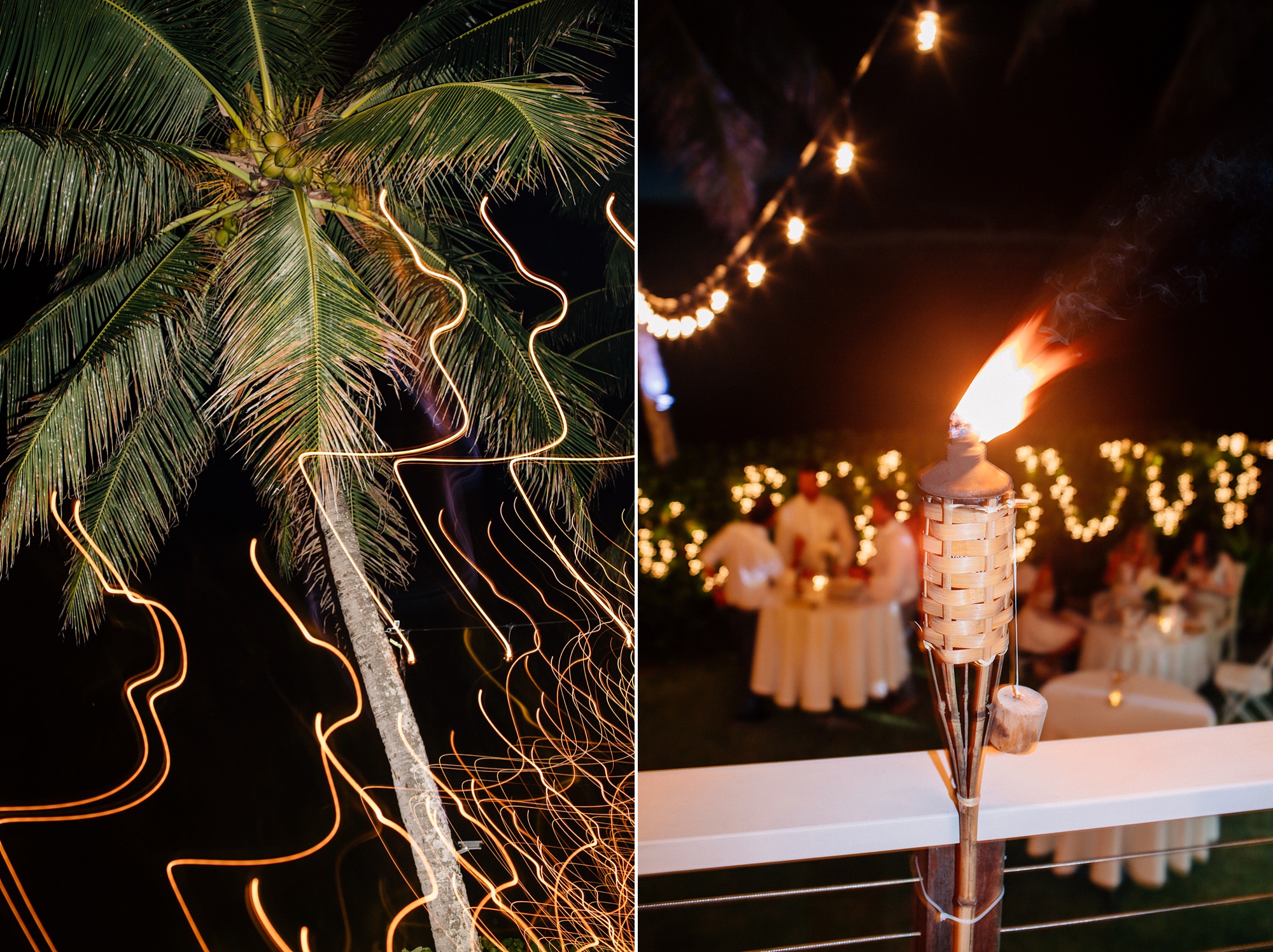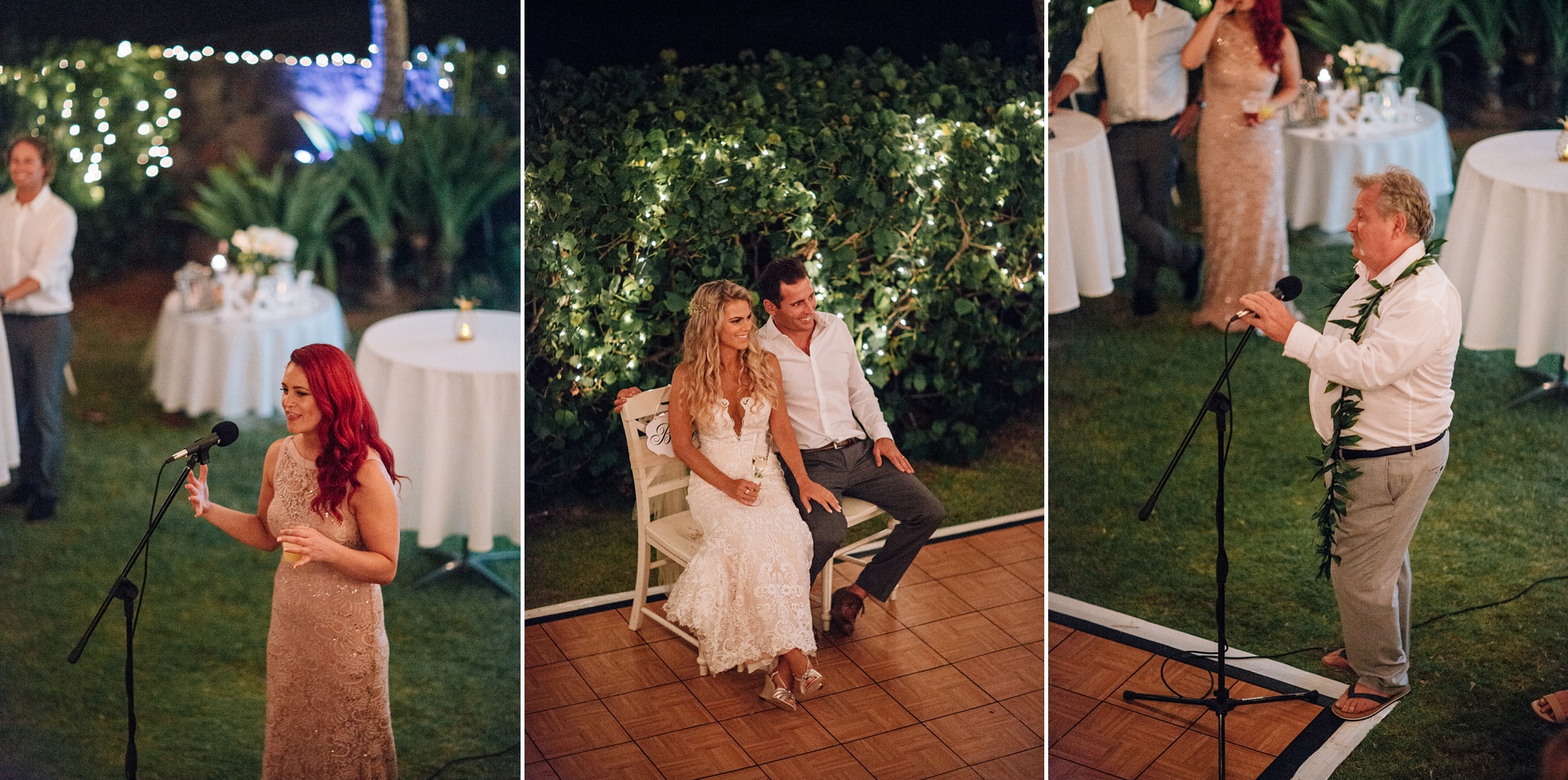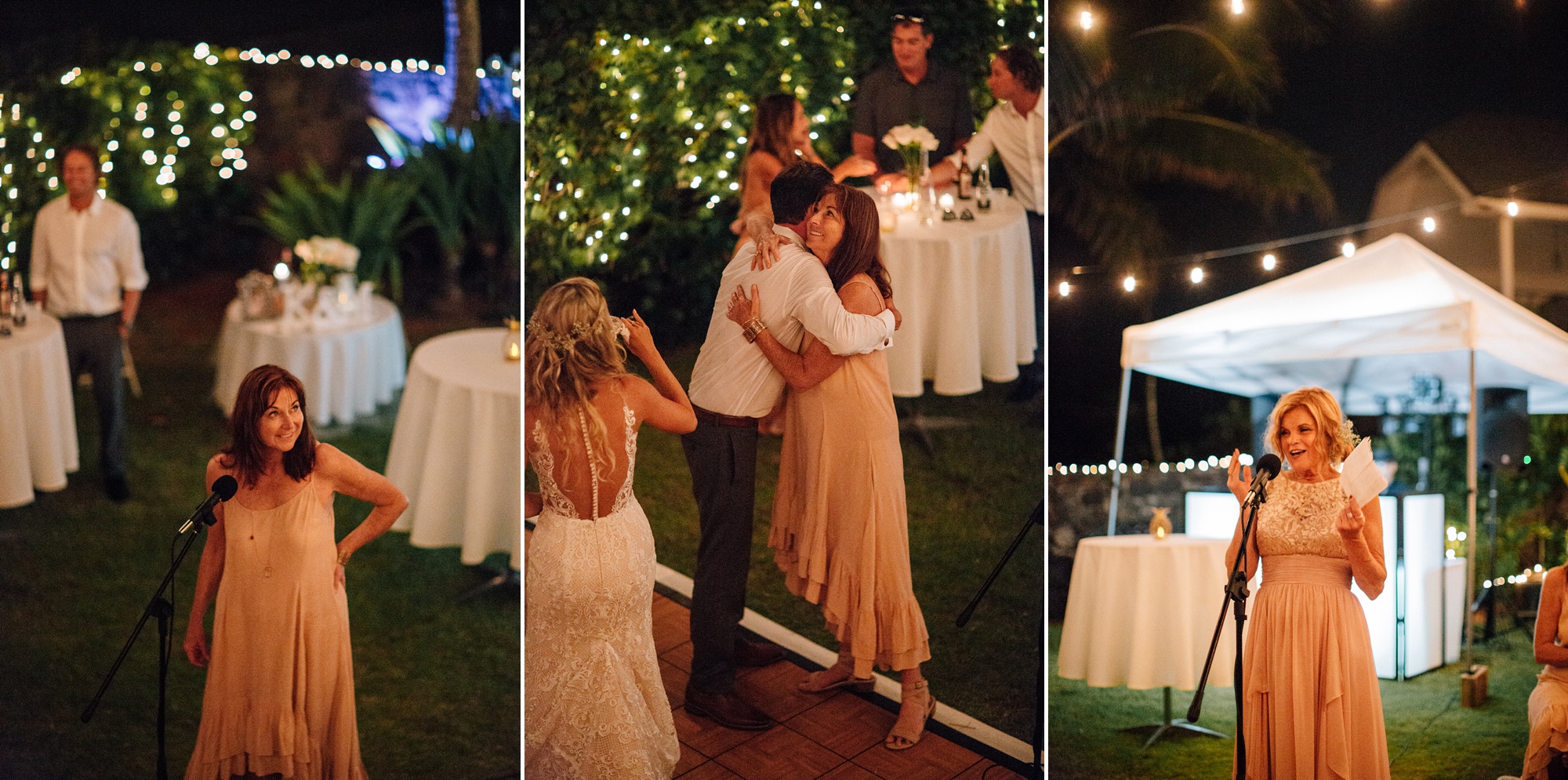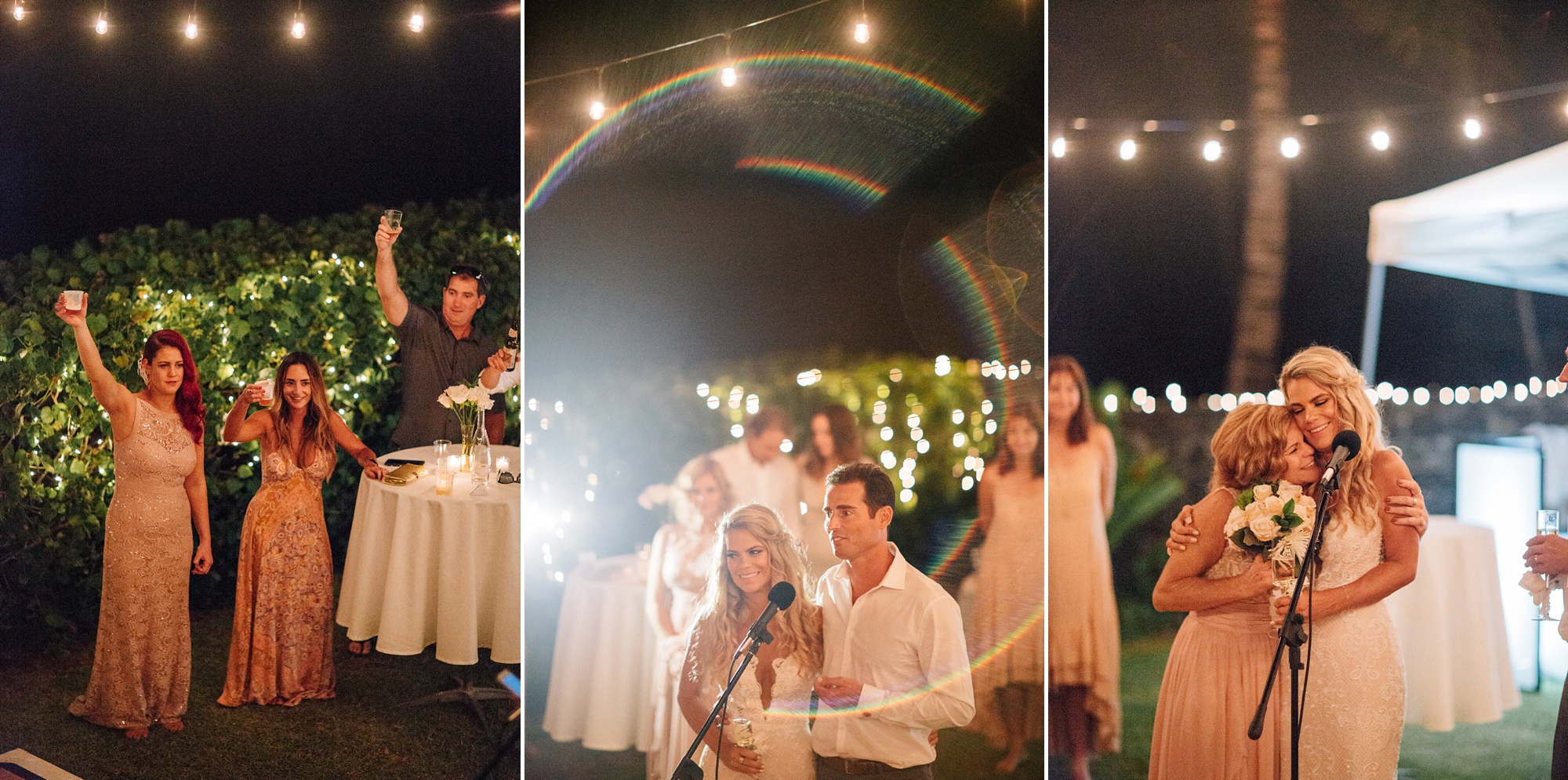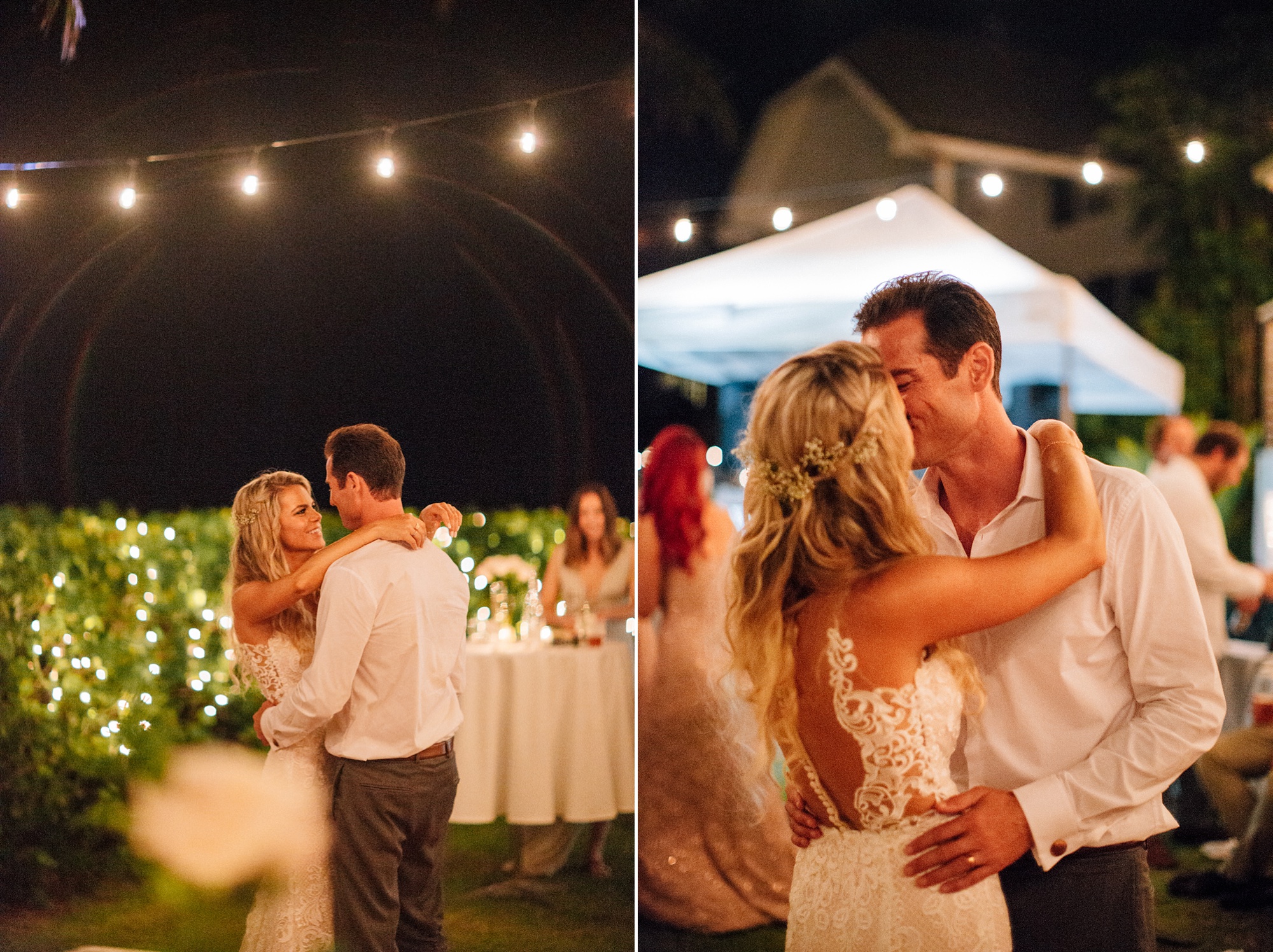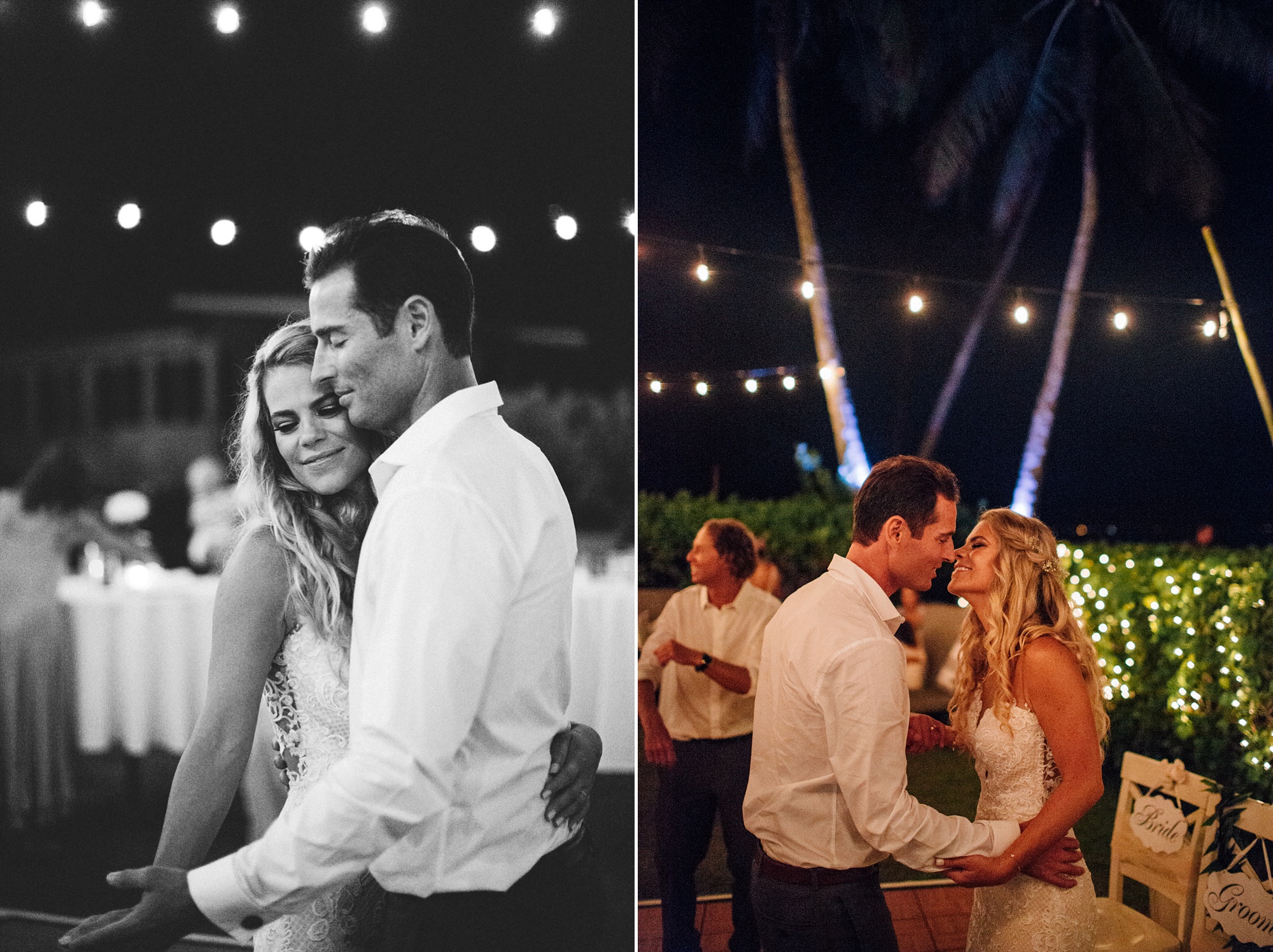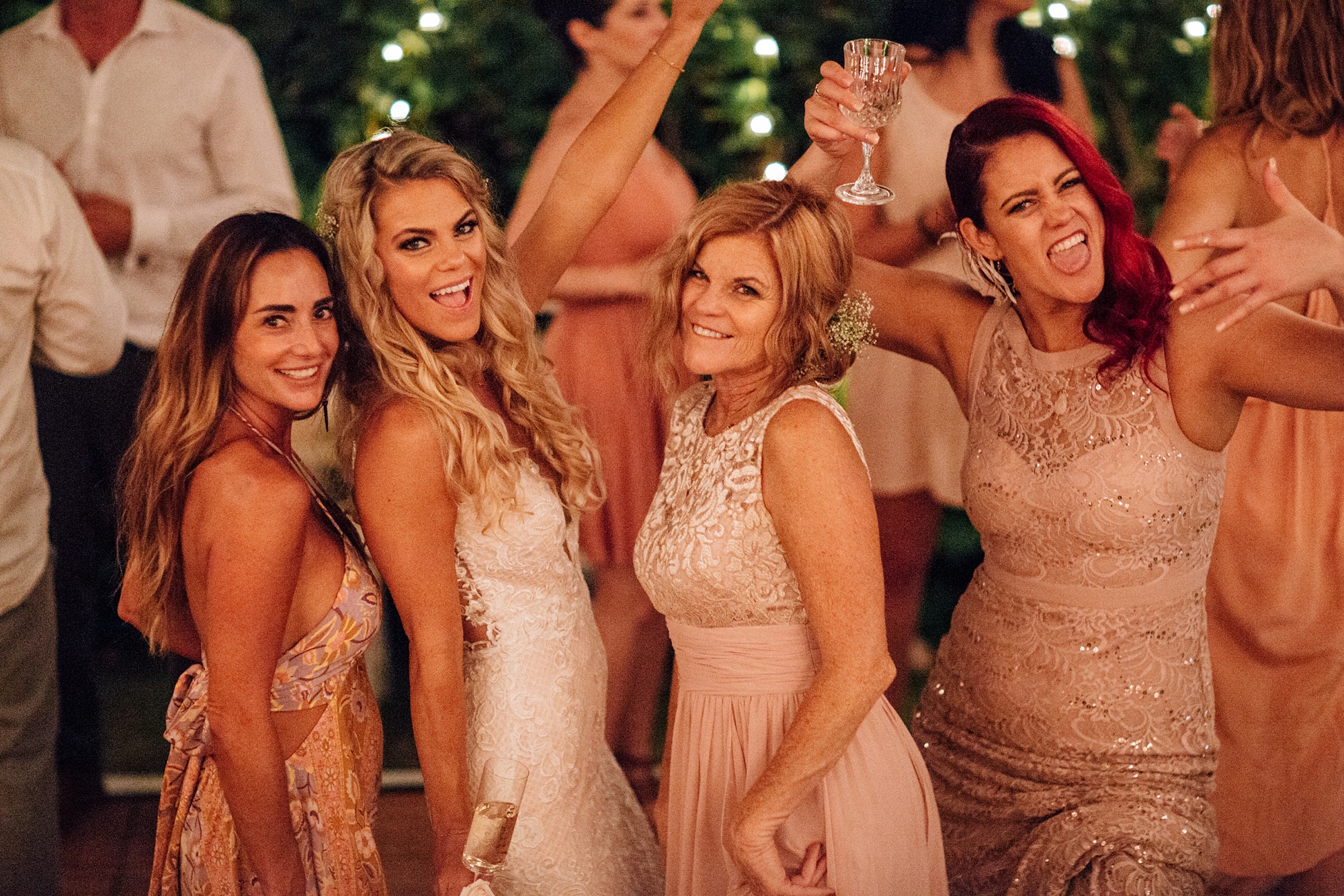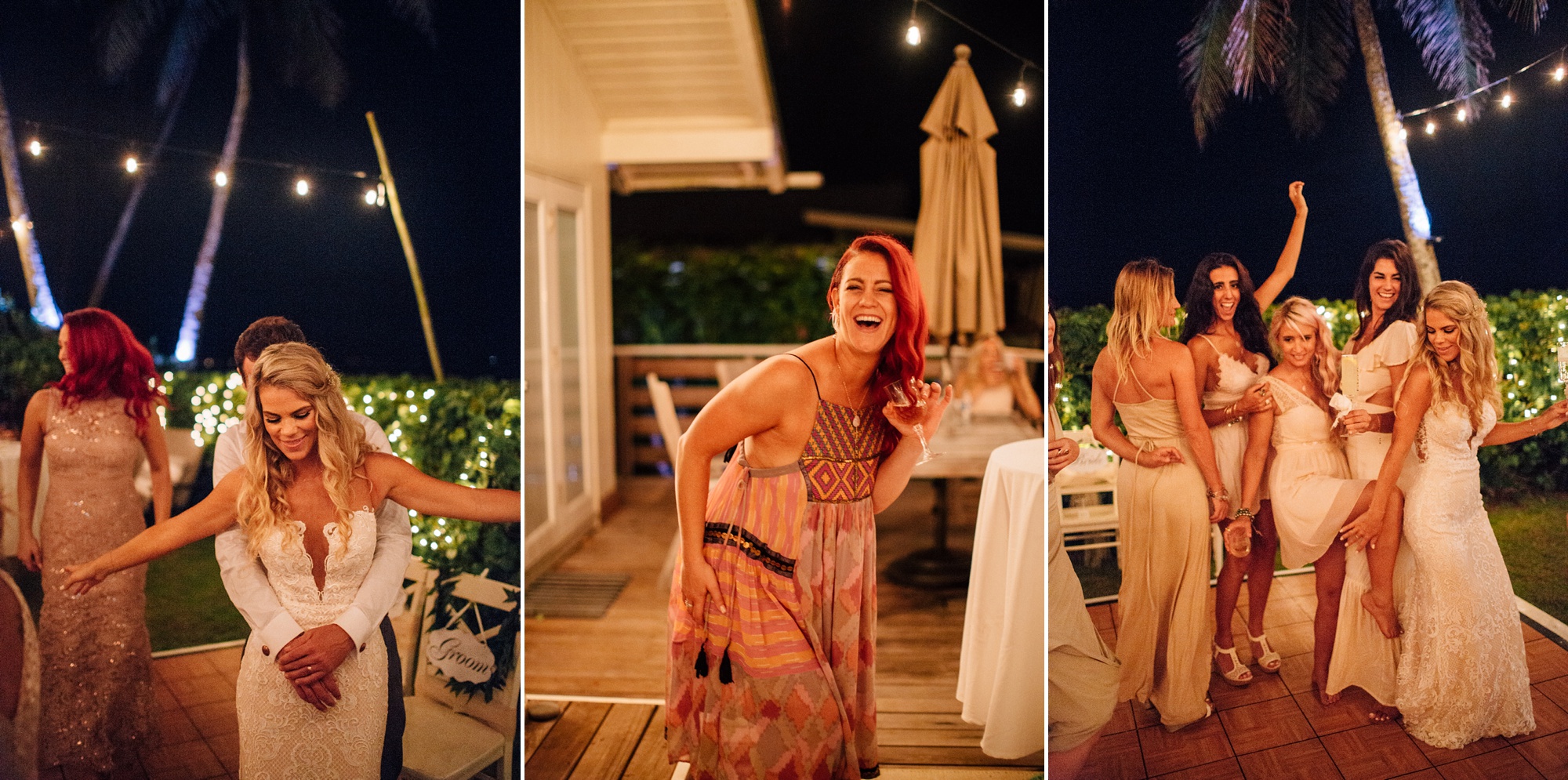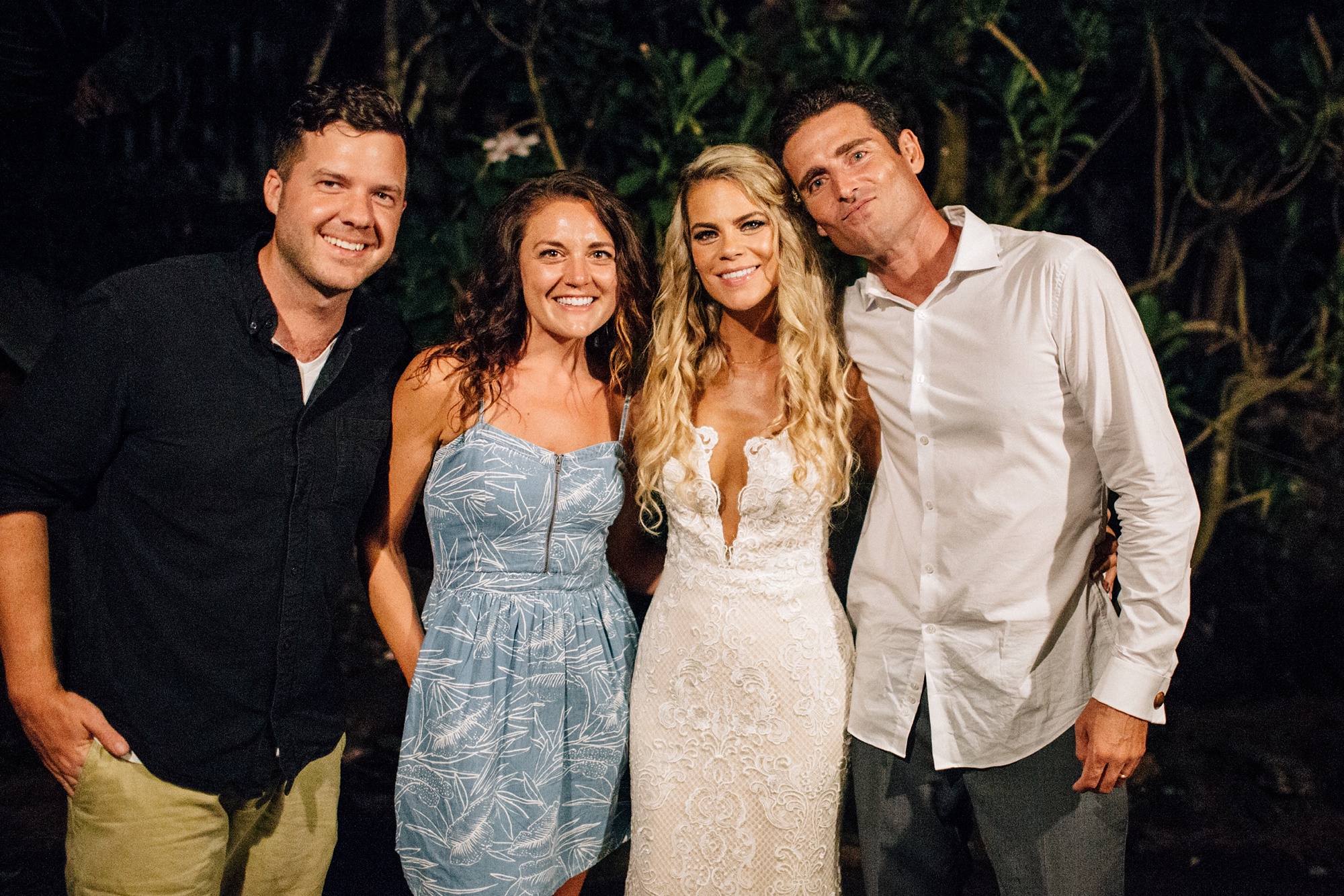 We had to snag a photo with the couple!!!
/// We love shooting in Hawaii, so if you or something you know is getting married there, we don't charge our Hawaii couples a travel fee, just sayin'

  ///